June 25th is Statehood Day a national holiday in Croatia marking the country's 1991 severing of ties from Yugoslavia.
Top state officials including President Kolinda Grabar Kitarović, Prime Minister Andrej Plenković and Parliament Speaker Gordan Jandroković visited Zagreb's central Mirogoj Cemetery today to lay wreaths and light candles at the grave of first Croatian President Franjo Tuđman and at monuments honoring those who gave their lives defending Croatia from Serbian aggression during the Homeland War.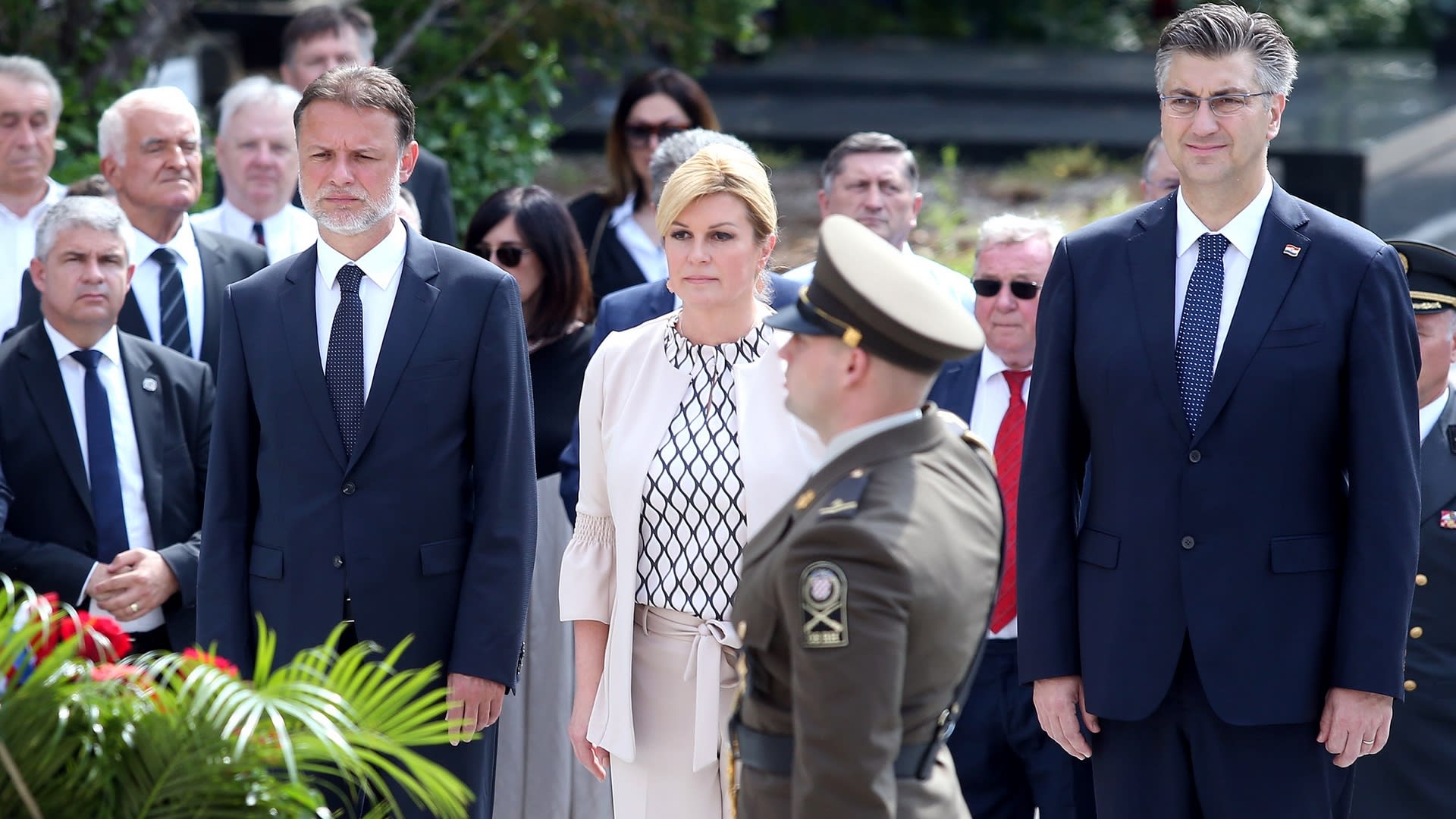 After paying their respects, the three leaders issued their greetings to Croatian citizens. In a short address President Grabar Kitarović expressed her hope that all Croatian citizens would spend the day in the company of their family and friends.
For his part Parliament Speaker Jandroković emphasized that Statehood Day was a day to remember all those who had the courage, vision and patriotism to defend their homeland, noting that they are most deserving for establishing today's modern, democratic and independent Croatia. He added that after achieving a number of key strategic goals laid out thirty years ago, there were now new challenges facing the country.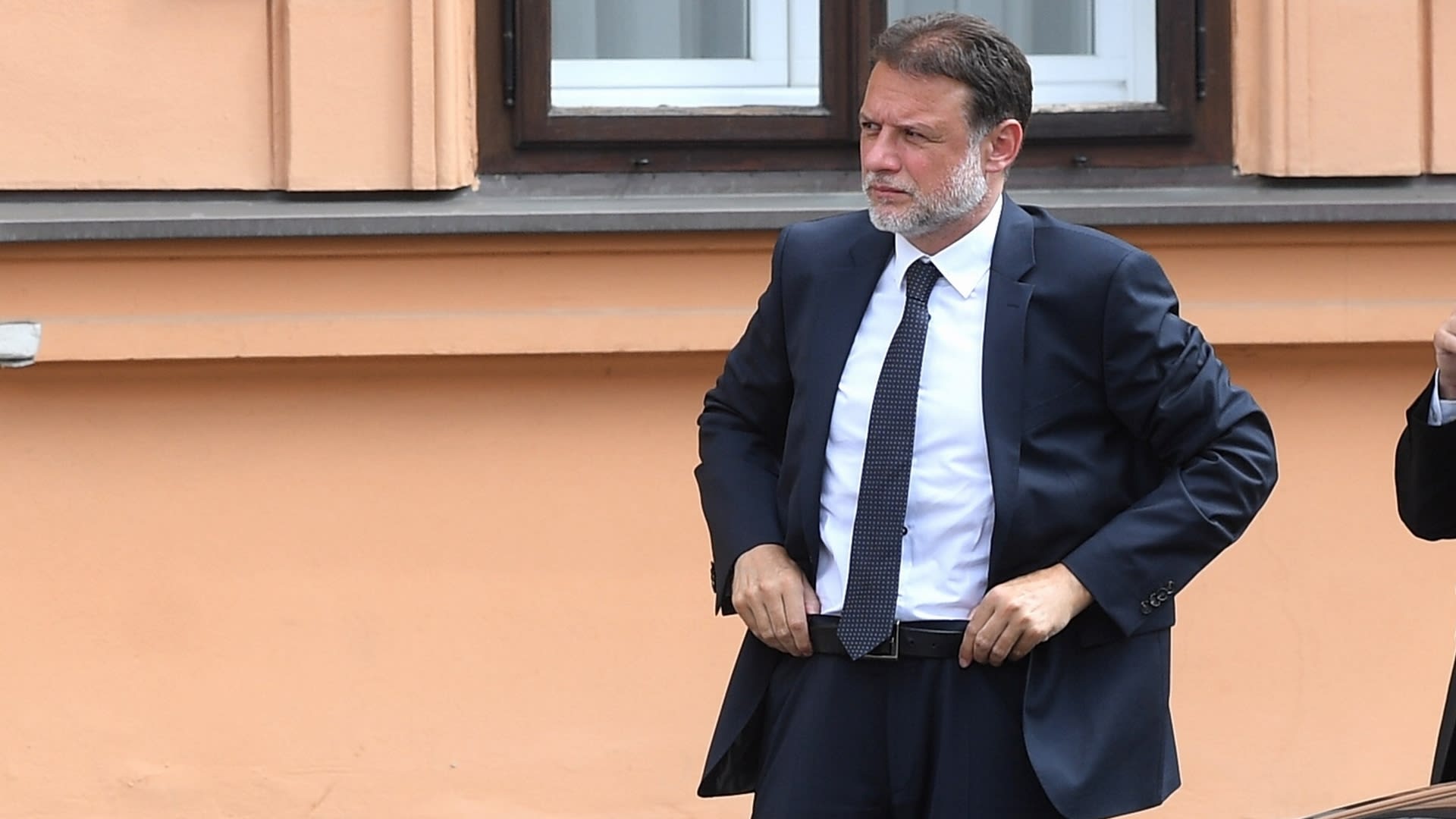 "Today were are facing new challenges and threats, the world has changed drastically, it is less secure and it is increasingly more difficult to foresee what will happen in the future, which is why we have to build strong security institutions, strengthen the economy, ensure that people stay in their homeland, create better living conditions for Croatian families and better employment opportunities for Croatian youth."
Prime Minister Plenković said that Statehood Day was a day to remember parliament's decision to cut all ties with the Socialist Federal Republic of Yugoslavia, which was a precursor to independence and international recognition. He added that after achieving the primary goals of independence, democracy, freedom, the rule of law, establishing a social-market economy and membership of the European Union and the NATO alliance, it was now time to focus on other issues.
"Now is the time to focus on strengthening the economy, social inclusion, solidarity, development and catching up to other EU countries that weren't burdened by war. I think, however, that we are making great strides in catching up to other EU countries, which is reflected in our economic achievements. We will continue with fiscal consolidation, reducing the public debt, raising the minimum wage and economic growth, all of those things that raise the quality of life for Croatian citizens."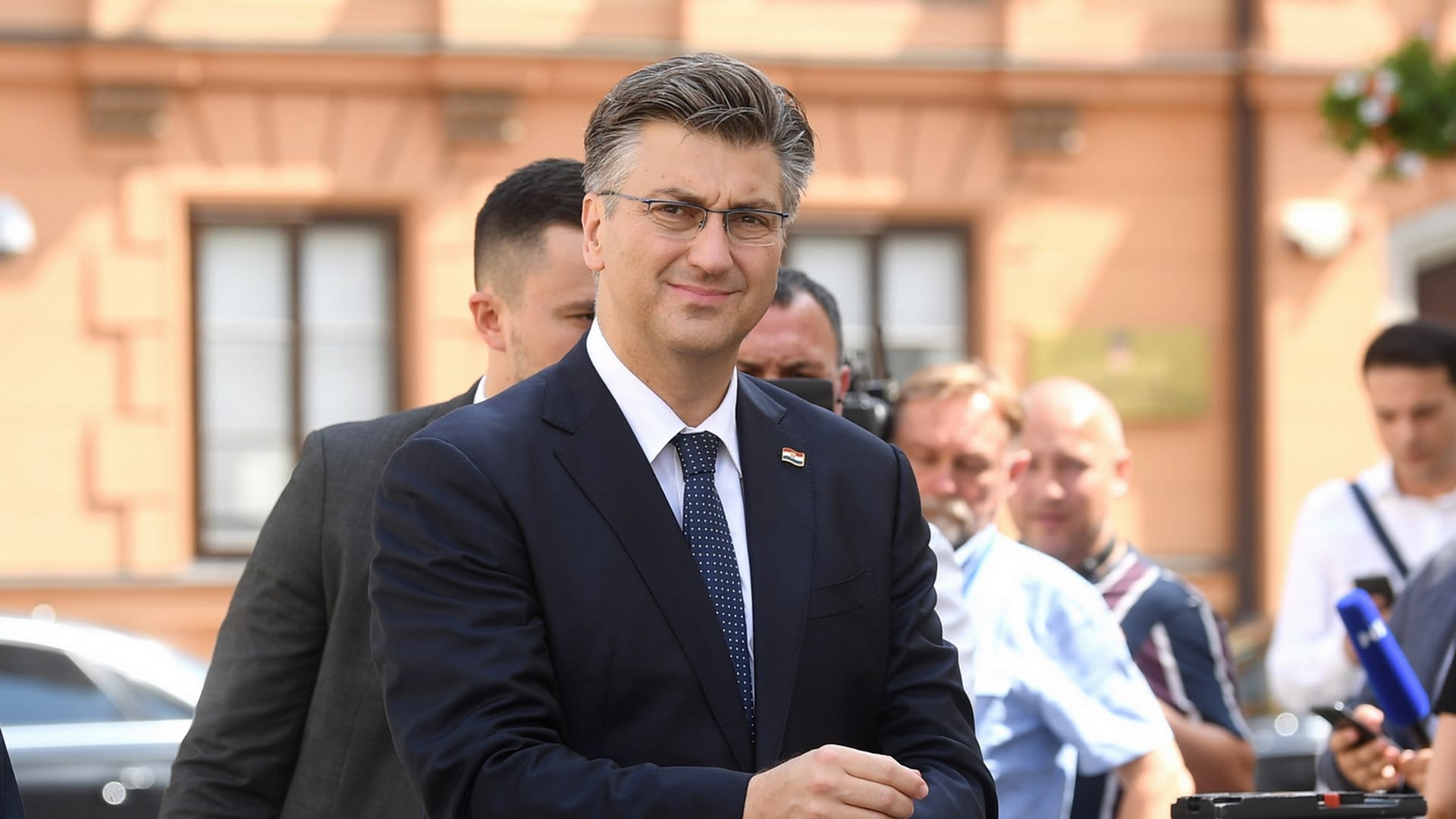 All three leaders also agreed that Statehood Day should be moved back to May 30th, when it was celebrated for the first decade following Croatia's independence. May 30th marks the constituting of the first democratically elected multi-party parliament in 1990.
President Grabar Kitarović said that the national holiday should never have been changed, as May 30th marked the date of authentic change in Croatia's political life and the beginning of Croatia achieving statehood. She agreed that it is never a good idea to change national holidays, but added that the date should never have been changed by the SDP-led coalition government of Ivica Račan in the first place.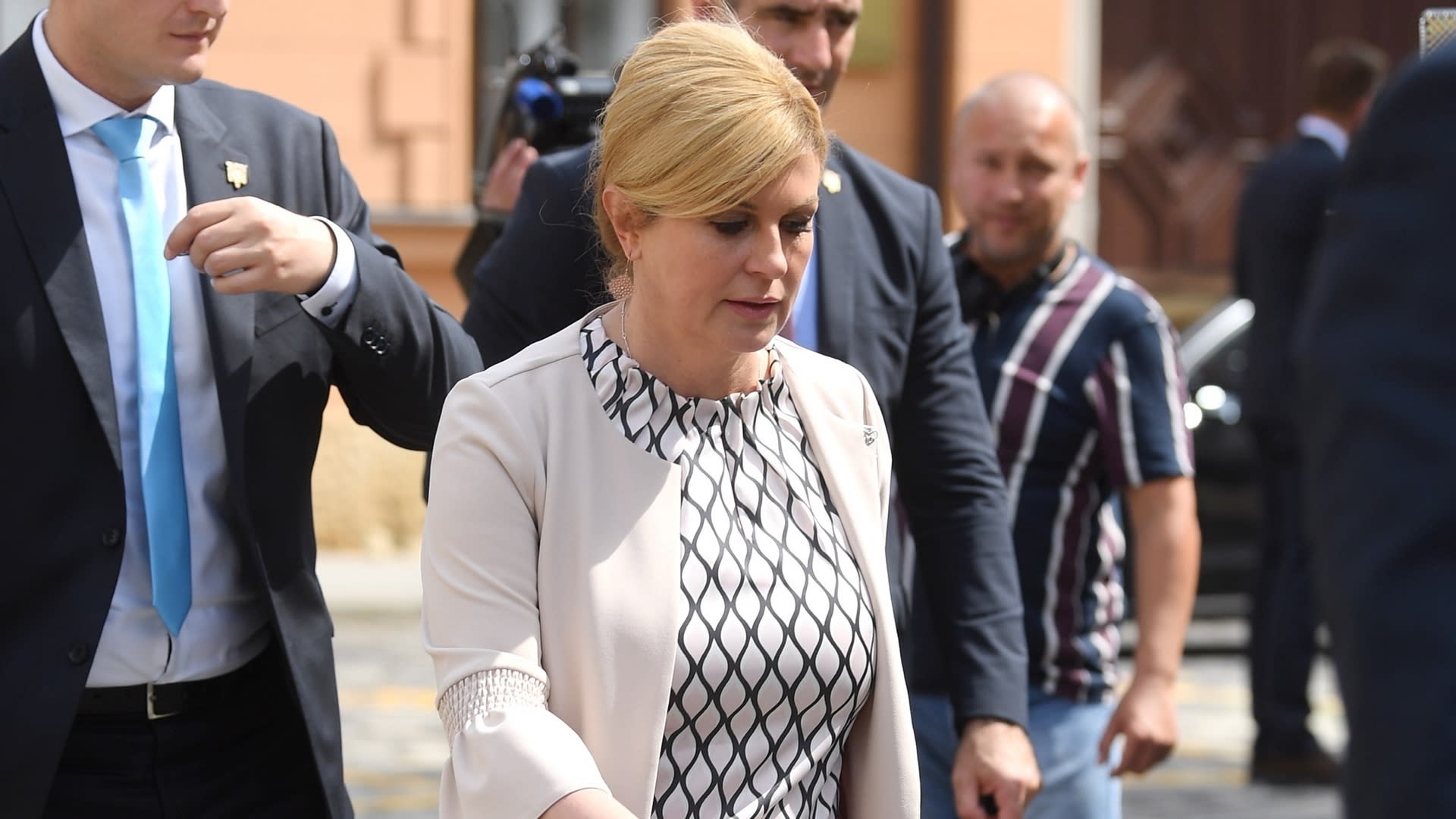 Parliament Speaker Jandroković and Prime Minister Plenković agreed, noting that the majority of Croatians identify with May 30th, recognizing the importance of the forming of the new, democratically elected, multi-party parliament.
The prime minister added that Croatia has six relevant dates of historic importance, January 15th marking Croatia's international recognition and the completion of the peaceful reintegration of Eastern Slavonia following the Serb occupation, May 30th - the constituting of the first democratically elected, multi-party parliament, June 25th marking the decision to sever ties with the other republics of Yugoslavia, August 5th Victory Day and Croatian Veterans Day, October 8th when Croatia declared independence and November 18th commemorating the suffering of Vukovar at the hands of Serb and JNA forces.
The prime minister said that his government is considering all six of these important dates as a whole and will propose in the fall a new solution that he says will be appropriate, noting that it is important to simplify things and set them straight. He added however, that he is convinced that the culture of respect towards the country and its institutions would be greater if children were taught from a young age when these important dates are and what they represent.
Statehood Day commemorations are being held throughout the country and will continue throughout the day. President Grabar Kitarović is hosting a reception later this evening. Among those attending will be the prime minister, parliament speaker and other political, intellectual and civil leaders.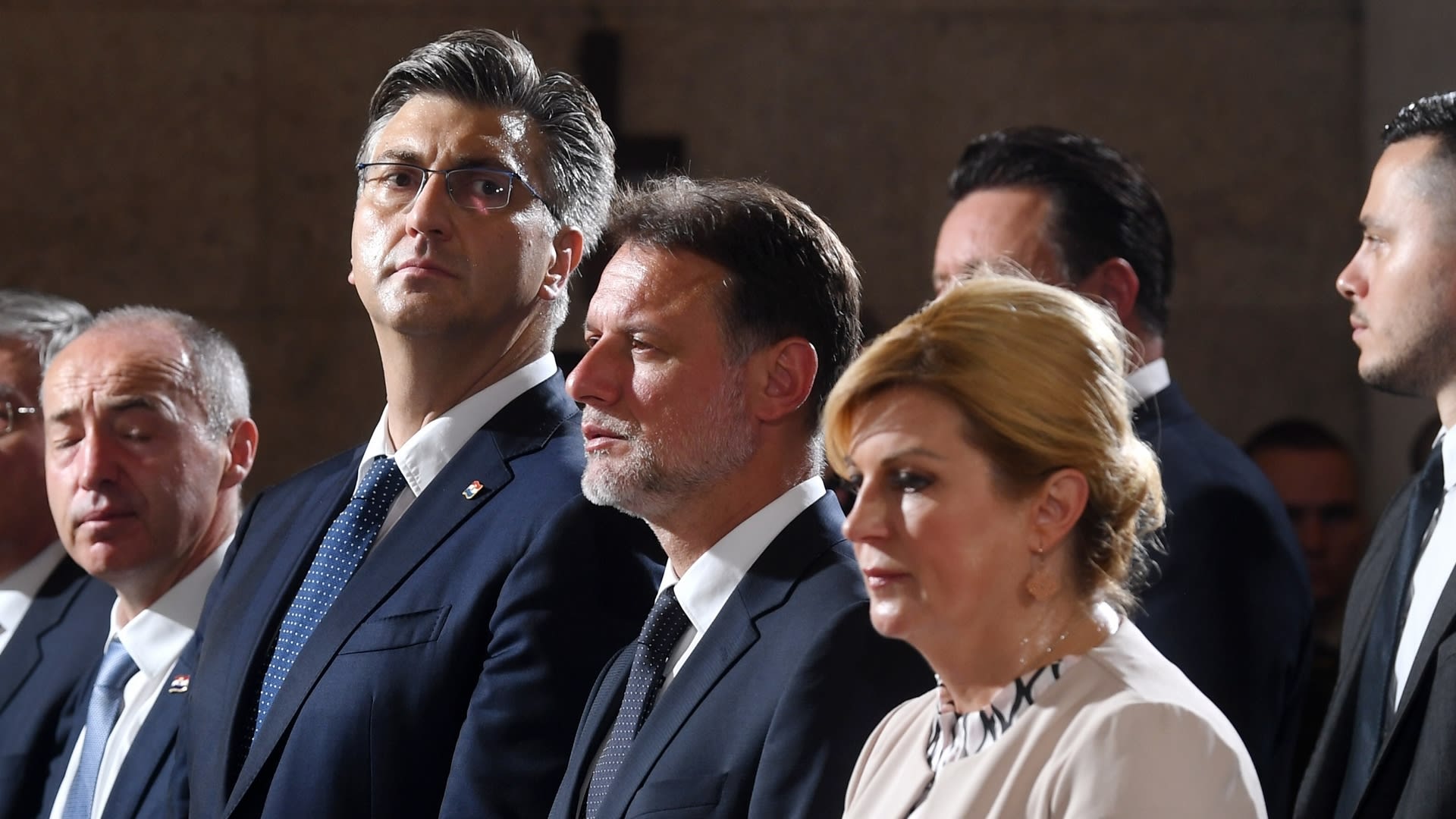 Earlier in the day Zagreb Archbishop Cardinal Josip Bozanić led a Statehood Day mass in the Church of Saint Mark in Saint Mark's Square, which was also attended by the president, prime minister and parliament speaker.
Perhaps the most emotional commemoration was held in Vukovar, where citizens and numerous political, military and veterans delegations laid wreaths and lit candles at the Homeland War Memorial Cemetery.
Source: HRT