The win makes the brothers the only team in history to win two gold medals in two different rowing disciplines, having previously competed in the Double Sculls event.
The Croatian rowing team of brothers Martin and Valent Sinković have defended their World Championship title in the men's pair event in Linz-Ottensheim, Austria. The brothers dominated the race from beginning to end, crossing the finish line with a time of 6:42:28. "We said maximum effort and it truly was a maximum effort, I can barely catch my breath. But this is a fantastic feeling after a fantastic race. We defended the gold in the pairs and are going to Tokyo fully prepared," Martin said after the race.
The Sinković brothers finished 3:19 seconds ahead of second placed New Zealanders Thomas Murray and Michael Brake and almost 8 seconds ahead of Australians Sam Hardy and Joshua Hicks.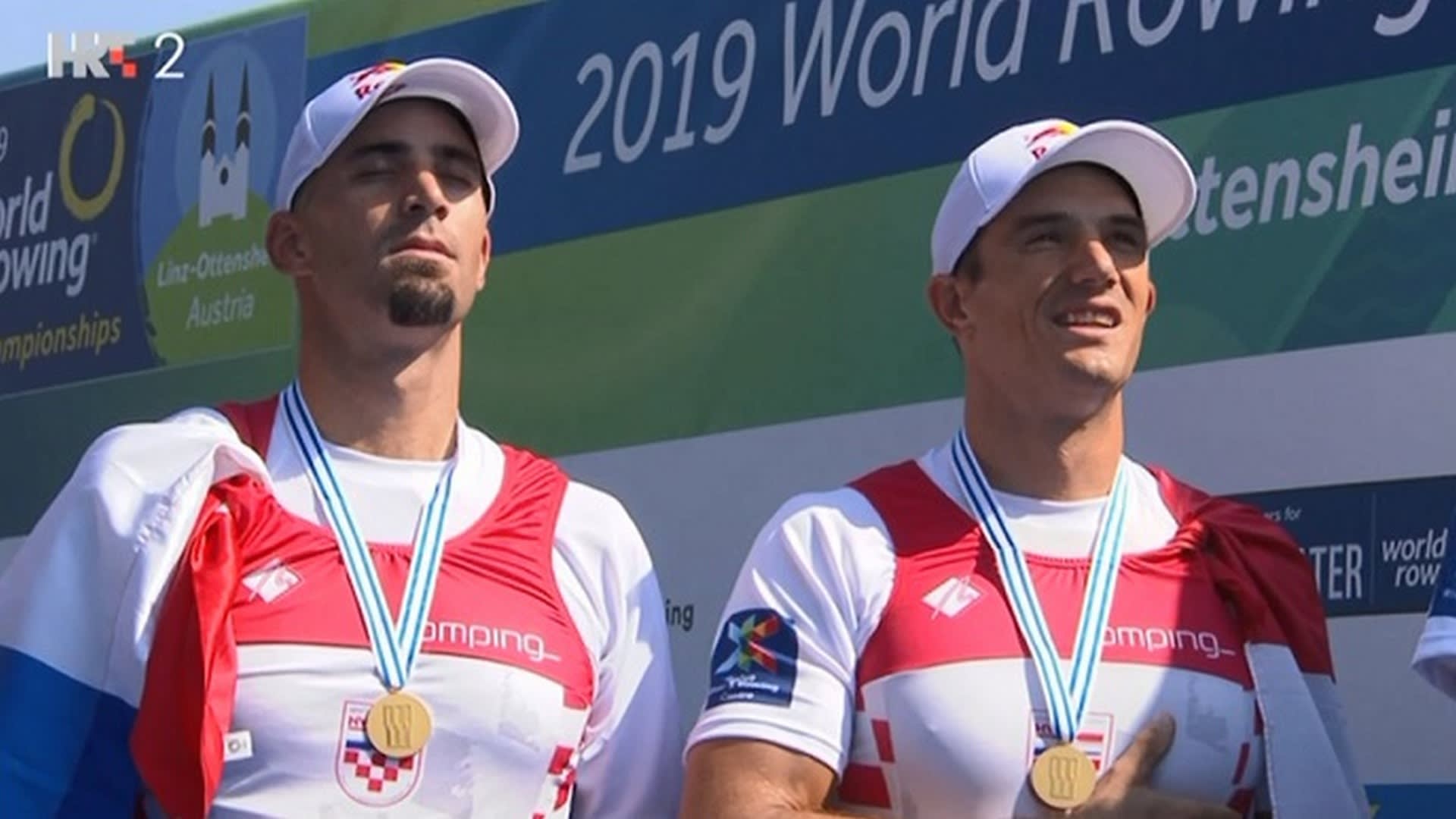 This is the Sinković brother's sixth World Championships gold medal. Along with back-to-back gold medals in Men's Pair in 2018 and 2019 and in the Double Sculls in 2014 and 2015, they also have gold medals in the Quadruple Sculls from 2010 and 2013 together with David Šain and Damir Martin. They are hold the 2017 silver medal in the coxless pair and 2011 bronze medal in the Quadruple Sculls.
Source: HRT