The government office for public relations has announced that Prime Minister Andrej Plenković and Parliament Speaker Gordan Jandroković will personally support the Croatian National Football team in the semi-final of the World Cup match where we face England.
Andrej Plenković and Gordan Jandroković tweeted a photo from the aircraft on the way to Moscow saying "We're going for the win!"
The Prime Minister and Parliament Speaker travelled to Moscow via a commercial airline.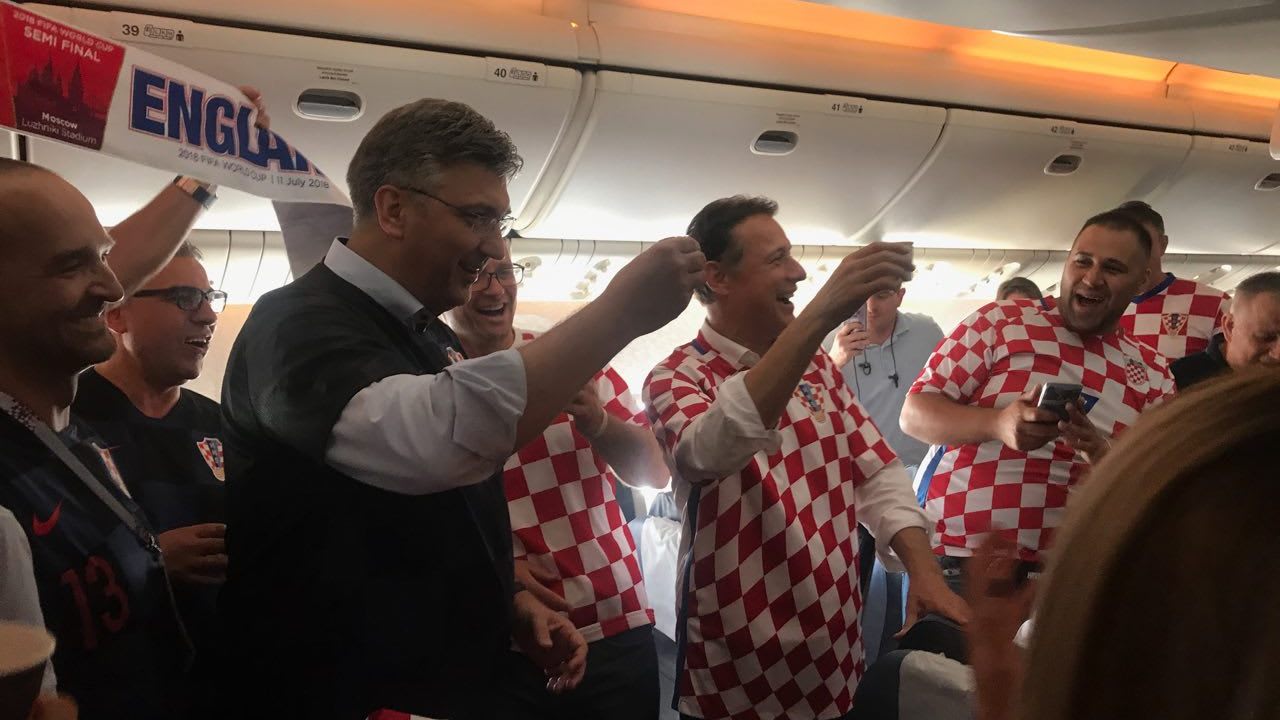 In accordance with protocol, they will watch the semi-final match with other dignitaries under the organization of FIFA.
Expenses for the trip will be paid for by the Prime Minister and Parliament Speaker themselves.
Source: HRT