Croatian Paralympic athlete, Bruno Bošnjak made a historic achievement at the Winter Paralympic Games in PyeongChang winning the bronze medal in the snowboard banked slalom event.
This is Croatia's first medal at the Winter Paralympic Games at which Croatia has been competing since 2002.
Bruno Bošnjak secured the medal in the second run with a time of 54.08 seconds. The new Paralympic champion is Noah Elliot of the USA with a time of 51.90 seconds, while silver went to another American, Mike Schultz, who had a time of 53.42 seconds.
Bruno started the first run off well, when he took third place with a time of 57.23 seconds.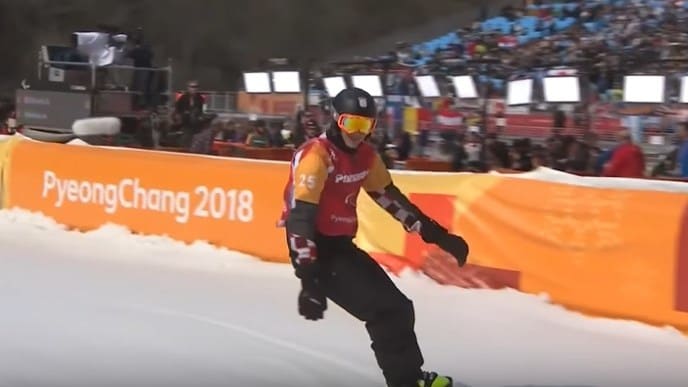 "The first run went fairly well. I see there is a lot of potential to increase my speed. There is less pressure now thanks to the good result in the first run. The course is very icy. It rained yesterday and the temperature was below zero last night. But that doesn't bother me, even though I wobbled a few times on the course," said Bošnjak referring to his first run.
In the second run, Bošnjak was faster. His time of 54.08 was the second fastest of the competition.
"In the first run I gained confidence, I paid more attention to the line and looked for where I can increase speed. This time I went for all or nothing. It was good and I think I could improve my result a little," said Bošnjak.
In the final run, Bruno fell and American Schultz got ahead of him by 66 one-hundredths of a second.
"I am overjoyed to have written a page of Croatian history at the Winter Paralympic Games by winning the first medal for my homeland.  I dedicate this success firstly to my parents, coaches and al those who believed in me. I think this is just the beginning and I believe that I can win many medals in the sport that means so much to me," said Bošnjak just before the end of the competition.
Source: HRT