Croatian and Hungarian Prime Ministers Andrej Penković and Viktor Orban said on Monday after their meeting in Zagreb that the only issue burdening relations between their two countries is the problem of managing the INA oil company.
One of INA's co-owners is the Hungarian MOL oil company and the prime ministers added that in the event of a sale of MOL's stake to Croatia it will be of key importance to come to an agreement on the price.
The two prime ministers met ahead of the beginning of the two day summit of the South-East European Initiative and during their meeting they discussed numerous issues and noted that Viktor Orban's first visit to Zagreb in seven years is an opportunity to strengthen bilateral relations that have been burdened by disagreements regarding the management of Croatia's oil company.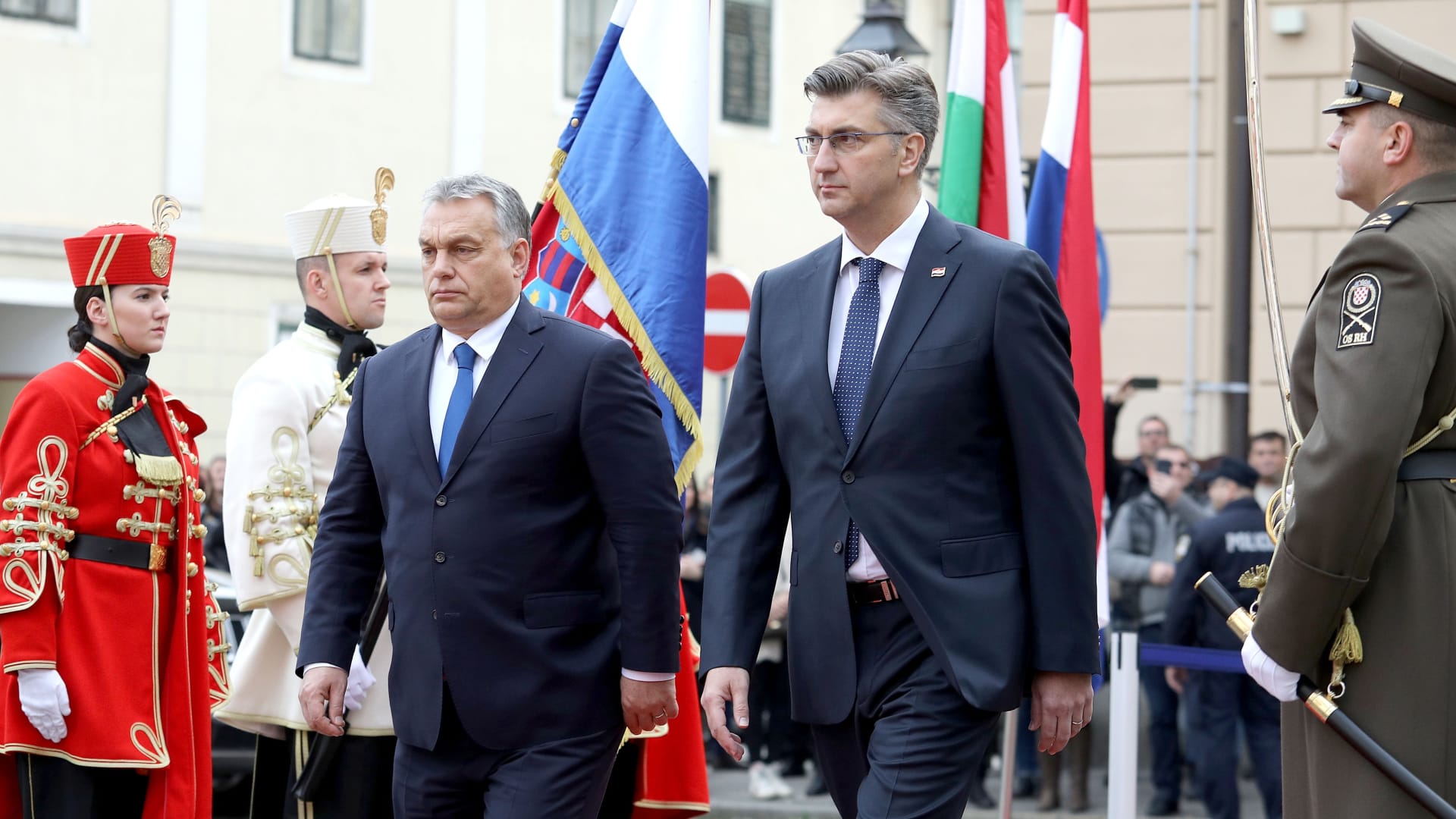 "There is good will on the part of both the Hungarian and Croatian governments to resolve this problem. What we want is for this problem not to burden relations in other fields," said Prime Minister Andrej Plenković. Asked if Croatia is still ready to purchase INA shares from MOL, the Croatian Prime Minister recalled that a state is engaged on the side of Croatia while a private company is on the Hungarian side.
"The Croatian government's standpoints have remained the same, in the end it will be of key importance to agree to a price," said Plenković.
Orban emphasized that disagreement on certain economic issues, which he compared to a "thorn in the foot," cannot be more important that centuries of mutual history between the two neighboring countries.
Prime Minister Plenković noted that among other things today's visit by Orban confirmed dialog that has been conducted for the past two years. He pointed out the desire for both countries to continue to advance political dialog, develop economic cooperation and increase trade. He said that they discussed relations toward the two minorities, trade, and emphasized the importance of the LNG project on the island of Krk. They also discussed European topics, firstly Croatia's desire to fulfill criteria to enter the Schengen regime, said the prime Minister.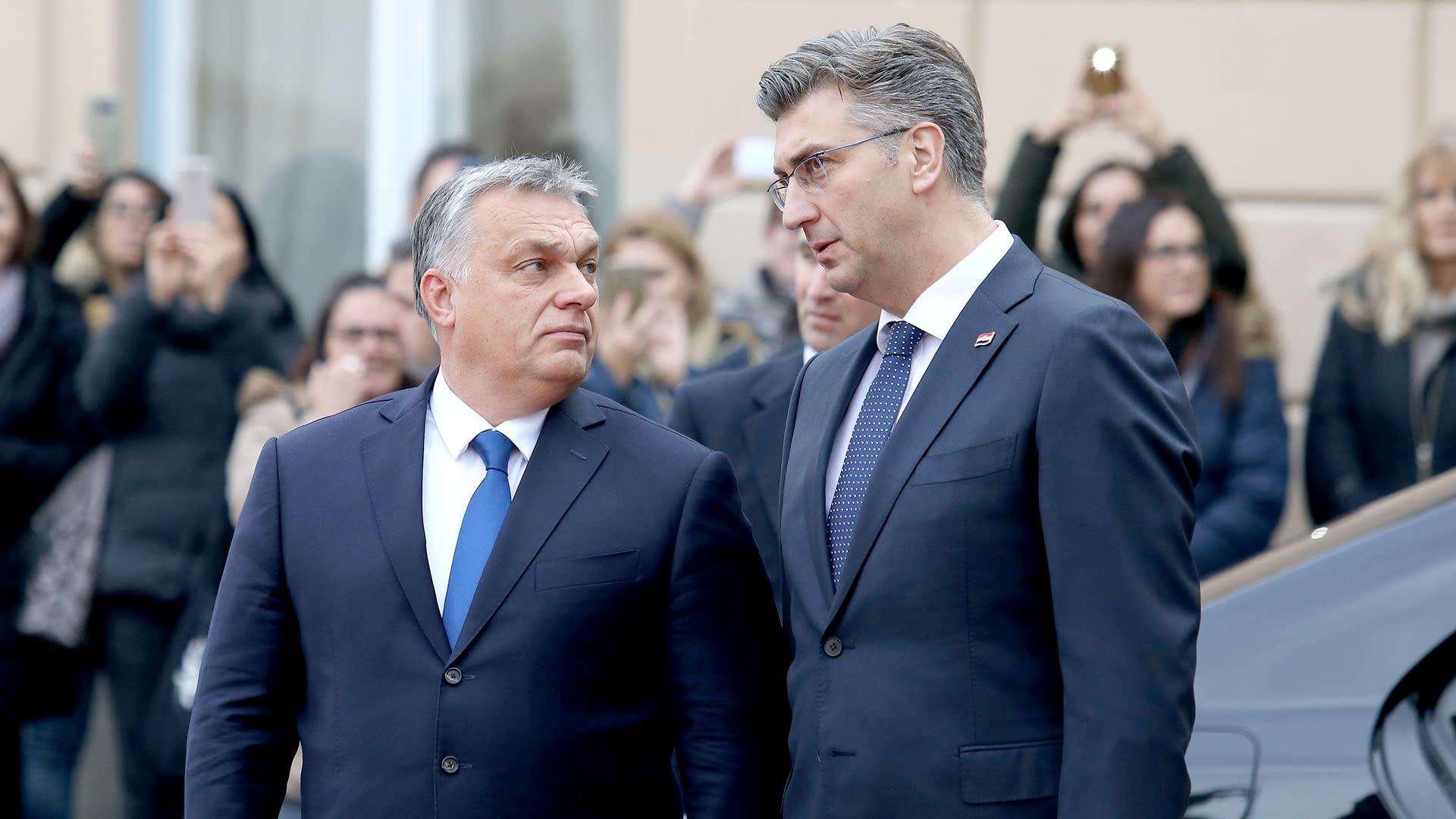 "It is not normal that two countries are here that look at each other as allies, while they are also neighboring countries, but the Croatian prime minister has been to see us in six years and I haven't been to Croatia in seven years until this day," began Orban adding that they held numerous negotiations over the past months and that he came to Croatia today with an aim to change this unnatural situation, "to return our relations to the normal track,".
"Th is current state of affairs makes me sad. Namely, I began political cooperation with Croatian in the nineties. I was a member of Hungarian parliament when the Homeland War was being waged here, so I was witness to the establishment of the independent Republic of Croatia and maintained friendly relations with the first Croatian leaders. I don't know if that's modern or not, but I was always a friend to Mr. Tuđman," said Orban.
"Hungarians are a sentimental people and sentimental nations always value friendship. Namely, we have a friendship of eight centuries. I truly don't know of a single economic problem that could weigh more than 800 years of mutual history. In these hours behind us we have already made a few effective steps. We succeeded in explaining that we are on the same side, we agree in terms of the historic perspective – we want a strong Europe, and we want to strengthen mutual cooperation between European nations. We will be glad if Croatia becomes a member of the Schengen zone soon. That will underline the importance of Europe. We agreed that our cooperation is good, we have a constant growth in trade. More and more Hungarians come to Croatia. The number of Hungarian investments in Croatia is also growing. Tourist numbers give testimony to the quality of inter-personal relations, cultural ties are also good, and it seems as though our minorities live well in both countries," said Orban in his introductory address before they began to answer questions from the press.  
Source: HRT