More than 300 opposition amendments were rejected by the parliamentary majority after the opposition walked out of the chamber.
On Wednesday MPs adopted the budget for next year with 76 votes for and 49 against. Prior to the vote, the HDZ-led parliamentary majority rejected all of the oppositions proposed amendments, more than 300 of them. However, the opposition had walked out prior to the vote on the amendments.
"Our appeal, our offer was rejected. In this kind of situation we have to apply some harsher measures, to show the government and Prime Minister Plenković, that this is an extraordinary situation, and that extraordinary times call for dialogue," said SDP leader Peđa Grbin.
"The HDZ, led by Andrej Plenković, is maintaining its coalition government through political barter, just as it did in its previous mandate. For the opposition that is unacceptable, and this is the first time in many years that the opposition, from the left and right, has come together," said the chair of the Homeland Movement's bench in parliament, Milan Vrkljan.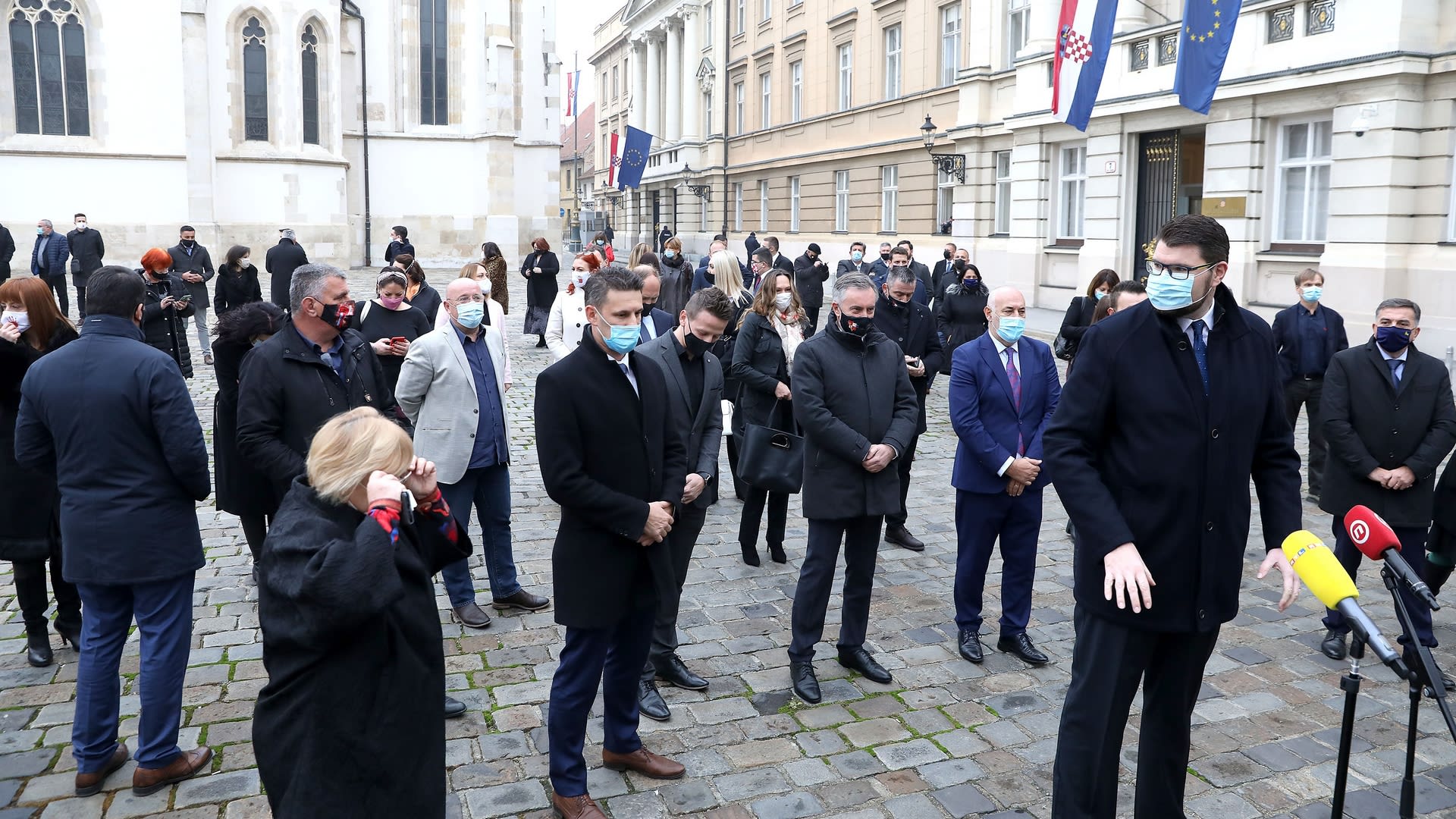 Parliament Speaker Gordan Jandroković addressed the media after the vote, saying he was shocked by the opposition decision to walk out of chamber during the vote on the amendments, but even more so by their decision to return to vote on the budget: "After their very harsh attacks on the parliamentary majority, they returned to their seats to vote on the budget. Which led me to ask myself, did they perhaps leave because they didn't feel like sitting there for a few hours. Because, voting on amendments is a very demanding and long lasting job. So, I'm not sure if this was a political message, or if they were just shirking their responsibilities."
Source: HRT