The parliamentary opposition lashed out at the proposal to amend the Law on the Protection of the Population from Infectious Diseases even before it came up for debate today.
The most common objections were penalties, which they assessed as Draconian, but also encroachment on human rights. Meanwhile the ruling majority insisted that the Constitution has not been violated.
"Without activating article 17, the constitutionality of new measures and penalties is questionable. Is the problem in a two thirds majority in parliament that must be secured?" asked MOST party MP Nino Raspudić.
"The penalties are Draconian. To receive a 10,000 kuna fine for a private gathering in a private home, with more than ten people, is truly a Draconian fine," said opposition MP Sandra Benčić from the Možemo party.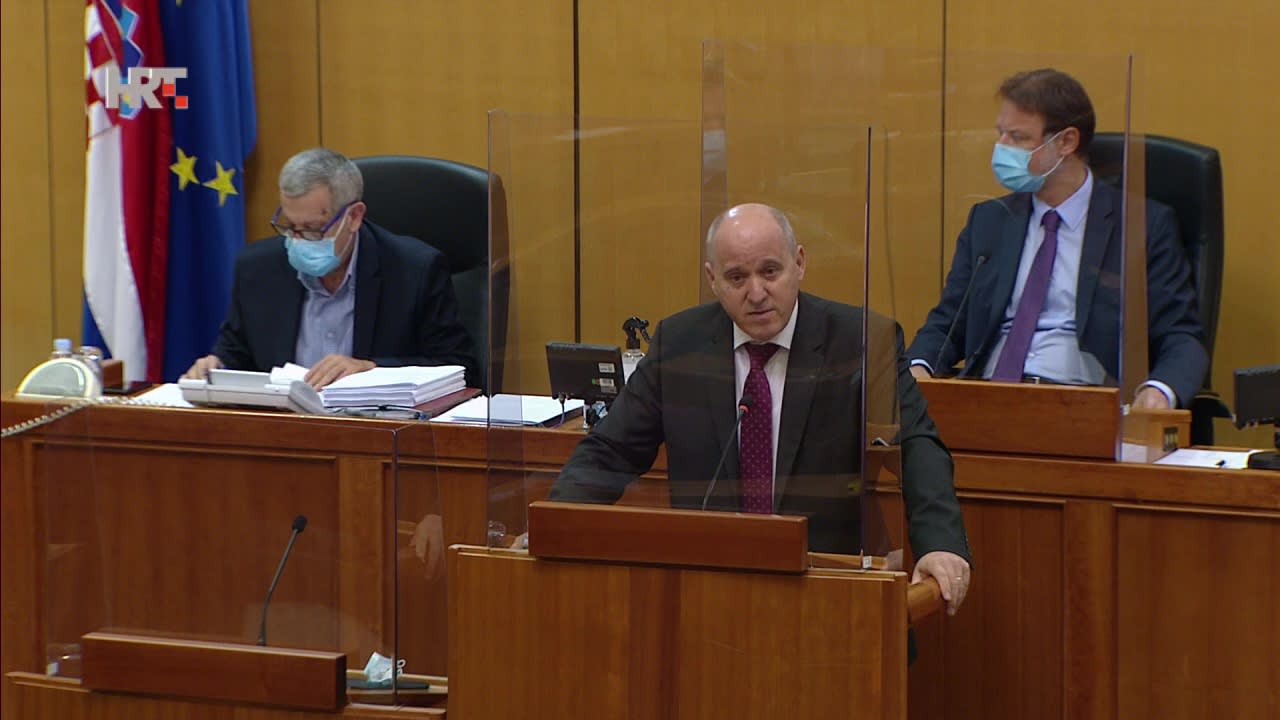 "The law before us is based on article 16 of the constitution, in which it states that certain human rights and freedoms can be limited, by law, in the event that the health of our citizens is endangered," replied Branko Bačić from the Croatian Democratic Union of the governing majority.
Source: HRT