The French Foreign Minister was on an official visit to Croatia on Thursday. Together with his host, the Croatian Foreign and European Affairs Minister, he visited Petrinja, which suffered the worst damage during the December 29th earthquake.
Speaking to reporters after their talks on Thursday, French Foreign Minister Jean-Yves Le Drian said that Paris understands Croatia's desire to join the Schengen Zone. For his part Croatian Foreign and European Affairs Minister Gordan Grlić Radman thanked France for its continued support of Croatia's accession to the Organization for Economic Co-operation and Development (OECD). He added that along with joining the Eurozone and the Schengen Zone of free movement of people and goods, the OECD is one of Croatia's three foreign policy priorities.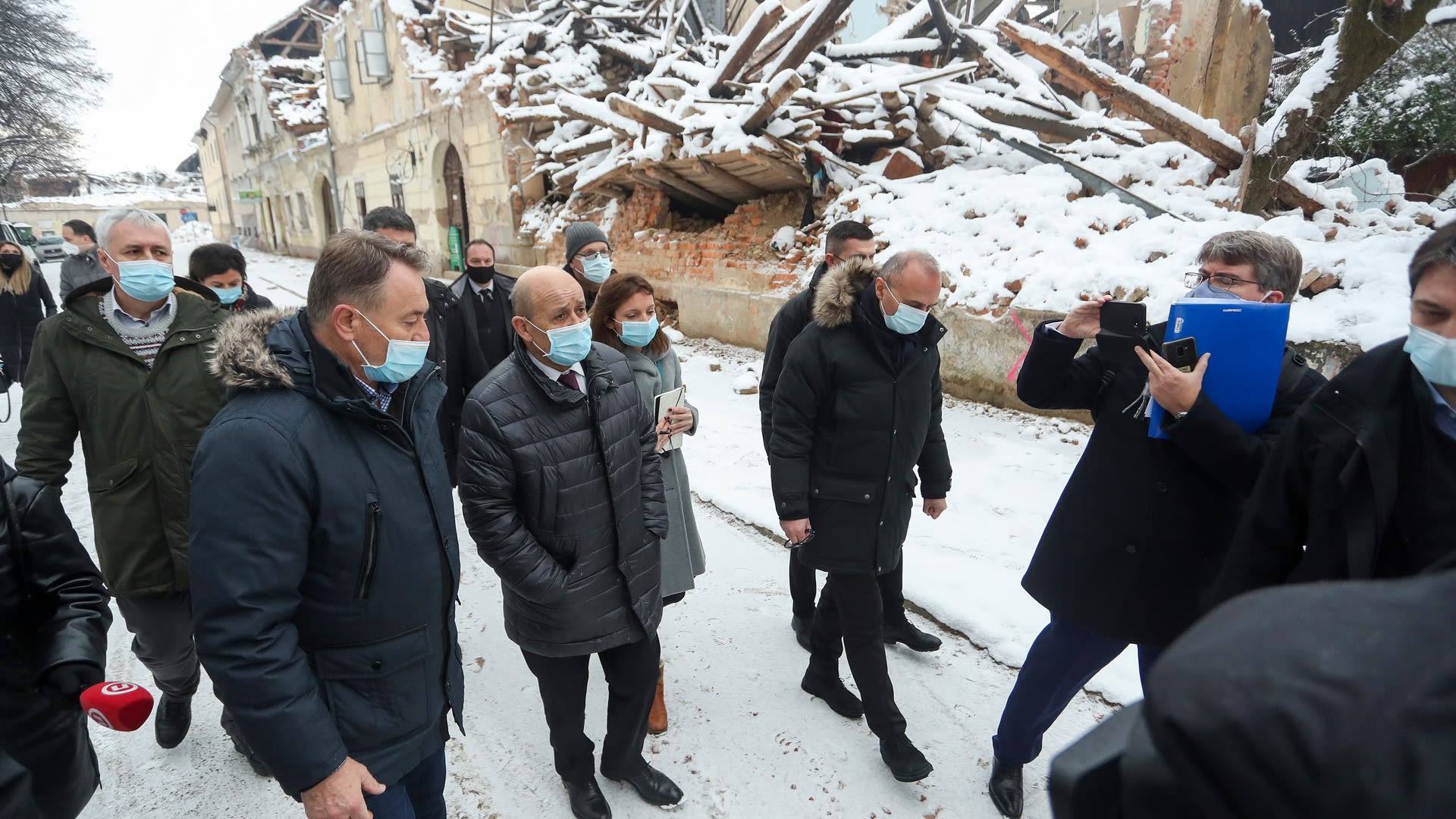 The two ministers started the day by visiting the earthquake affected areas in Sisak-Moslavina County. In Petrinja Minister Le Drian noted that France has donated tents and mobile homes to Croatia: "We reacted immediately and sent tents followed by six containers for temporary housing, which will arrive shortly. Unfortunately, the weather is working against us. I have also come here to once again express our support for you. Because that is solidarity, to express support in difficult times. I remember that you gave us your support when the Notre Dame was burning in Paris."
Minister Gordan Grlić Radman thanked France for its support: "Thank you dear minister for this donation and humanitarian aid, which will help to ease the difficult circumstances the citizens of this region find themselves in. Merci beaucoup!"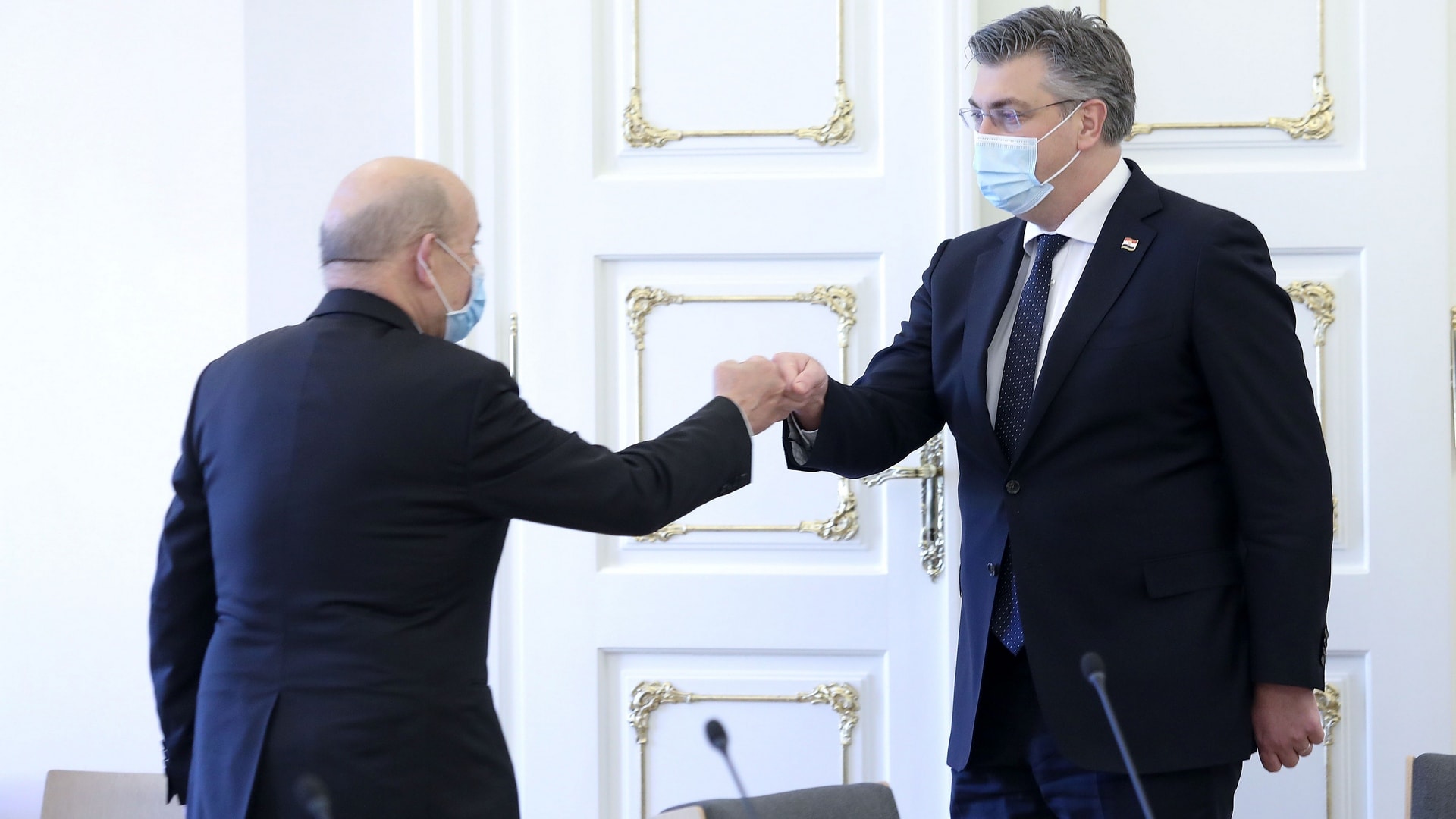 Later in the day Minister Le Drian was received by Prime Minister Andrej Plenković and President Zoran Milanović. The focus of his talks with Prime Minister Plenković was on bilateral relations, with Plenković emphasizing Croatia's focus on joining the Eurozone and Schengen Border Area, and that Croatia is counting on France's support in that regard. For his part President Milanović focused on the implementation of the Dayton Agreement so far. Milanović pointed out the importance of ensuring full equality for Croats in Bosnia and Herzegovina as a constituent people.
Source: HRT