The Croatian President received her Slovenian and Austrian counterparts in the coast resort town of Šibenik today for the annual trilateral meeting between the heads of state from the three countries.
With Croatia on the cusp of joining the Schengen there is speculation that Slovenia may block its accession to the EU's border area as a way to force Croatia to accept and implement the border arbitration ruling between the two countries.
Speaking to reporters Slovene President Borut Pahor hinted at this possibility: "It is necessary for Croatia as a candidate for joining the Schengen border area, that it meet all of the criteria for doing so. I do not want to prejudge the decision of the Slovenian Government, but I think that all of this would likely be easier if Croatia honor its obligations from the ruling of the arbitration tribunal regarding the border. Slovenia will have to adopt a political decision on the matter after the European Commission determines that Croatia is close to meeting the criteria," Pahor said.
Croatian President Kolinda Grabar Kitarović responded to Pahor in very clear terms: "Croatia has met all of the technical criteria and all inspection to date have shown that everything has been done on time and in line with all of the prescribed elements. So, I believe that we will have the support of all member states when a decision is being made about Croatia joining to the Schengen border area, because that is simply put in everyone's best interests."
Croatia withdrew from the border arbitration after Slovenia's representative on the arbitration court's panel was caught on tape engaging in backroom deals in a bid to secure Ljubljana a favourable verdict.
Also raised at today's meet was the issue of Slovenia's border fence. Ljubljana has been erecting more and more fences at its border with Croatia in a bid to block illegal migrants from entering Slovenia. President Pahor noted that while he would prefer that the fence could be removed, in absence of a unified EU stand on the issue each member state has been forced to pursue individual solutions to the problem. For her part President Grabar Kitarović noted that Croatian border police are doing an excellent job in monitoring and protecting the EU's longest external border.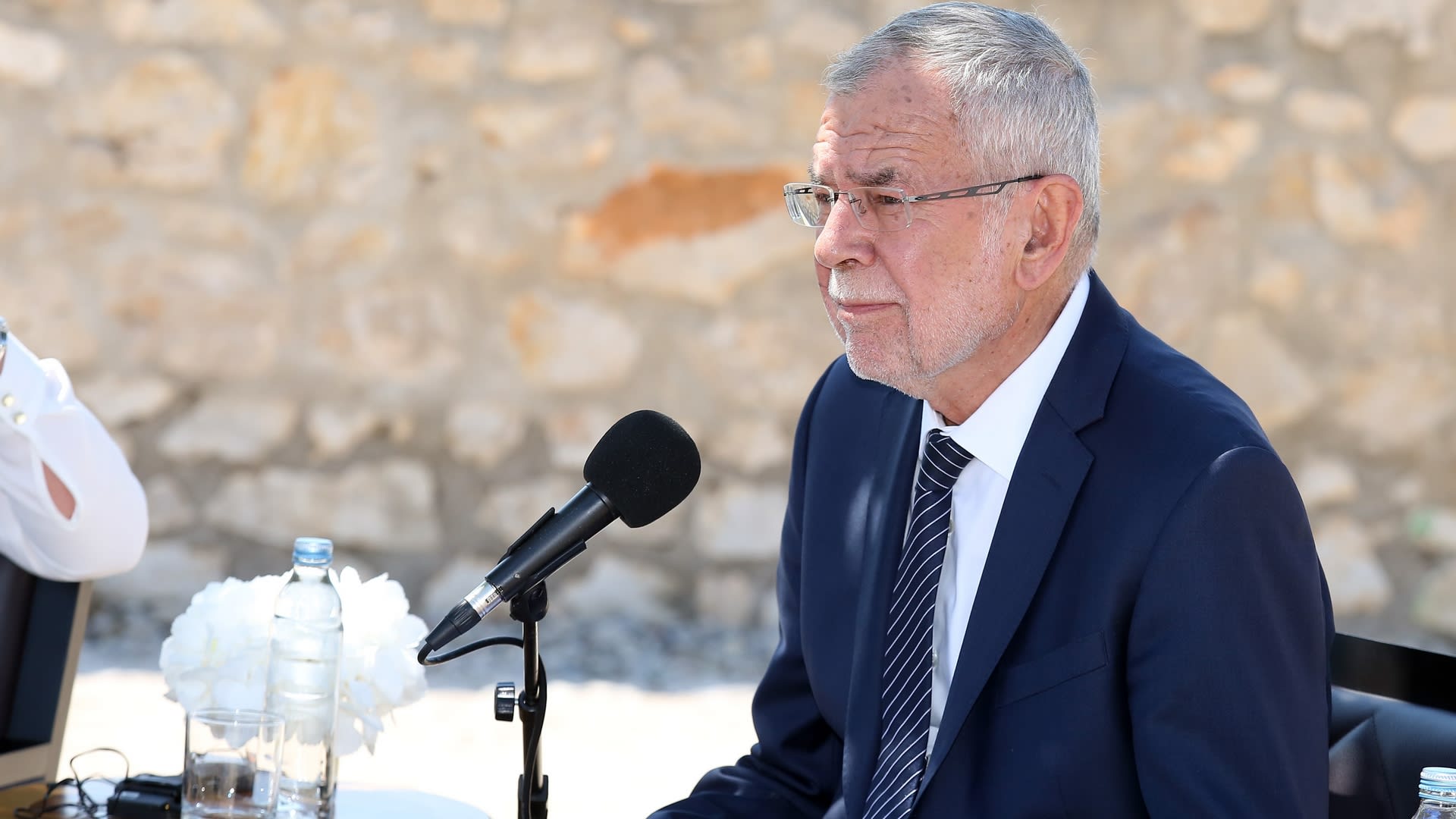 The three presidents also discussed Croatia's upcoming presidency of the Council of the European Union in the first semester of 2020 and the future of the bloc. Austrian President Alexander Van der Bellen noted his view that smaller European countries must seek their path through the European Union: "I am convinced that it is in the interests of all smaller European countries to unify their interests within the framework of the European Union. We shouldn't allow ourselves to fall for the illusion that national sovereignty is a meaningful option for small countries."
The three also discussed support to North Macedonia and Albania in opening membership negotiations with the European Union.
Source: HRT