MEPs asked the Croatian Prime Minister to comment on the border dispute with Slovenia and the upcoming visit to Zagreb by the Serbian President.
In his address Prime Minister Andrej Plenković spoke about the future of the European Union and Croatia's goals within the European project.
In the comments after his speech MEPs and the President of the European Commission called on Croatia to resolve the border dispute with Slovenia as soon as possible. The prime minister said that this response was to be expected.
"I want to state very clearly that people who are not Croatian or Slovenian have to understand that they have to de-dramatize this issue. This is not an issue on which the fate of either country hangs," Plenković said.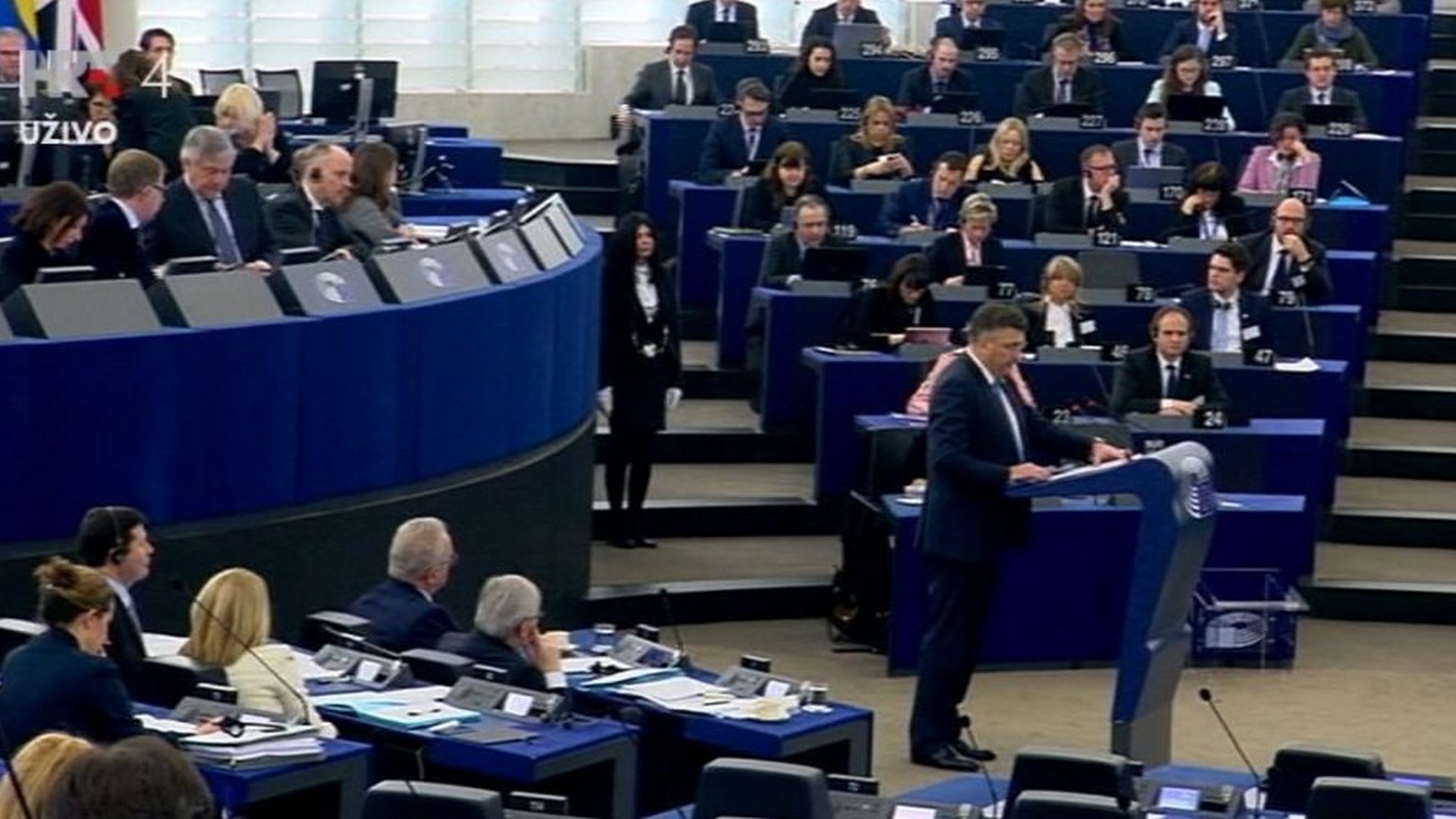 Commission President Jean-Claude Juncker said that the issue must be resolved, saying that it was a bilateral and European problem. He added that no new country would be allowed to join the EU unless all of its border disputes are resolved in advance. This will have a direct impact on Western Balkan countries such as Bosnia and Herzegovina and Serbia.
Also discussed was the coming visit to Zagreb by the Serbian President Aleksandar Vučić. Responding the questions from MEPs Prime Minister Plenković said that he expected their talks to focus on those still missing from the Serbian aggression of the 1990's, the unresolved border issue, the processing of war crimes and war reparations.
In his speech, which the prime minister delivered in Croatian, English, German, French and Italian, Plenković outlined Croatia's ambitions within the European project, emphasizing its goal of joining the Schengen border regime and Eurozone as soon as possible.
Source: HRT