Russian President Vladimir Putin announced at a reception, where credentials were received from 20 new ambassadors in Russia, including the Croatian Ambassador Tonči Stanišić, that Croatian President Kolinda Grabar-kitarović will visit Russia in mid-October, this according to the TASS news agency.
Putin expects this to be a chance to achieve agreements in the political, economic and humanitarian fields, including a resolution to the issue of opening a Russian scientific and cultural centre in Zagreb.
The Russian president also added that this year 25 years are being marked since the establishment of diplomatic relations with Croatia.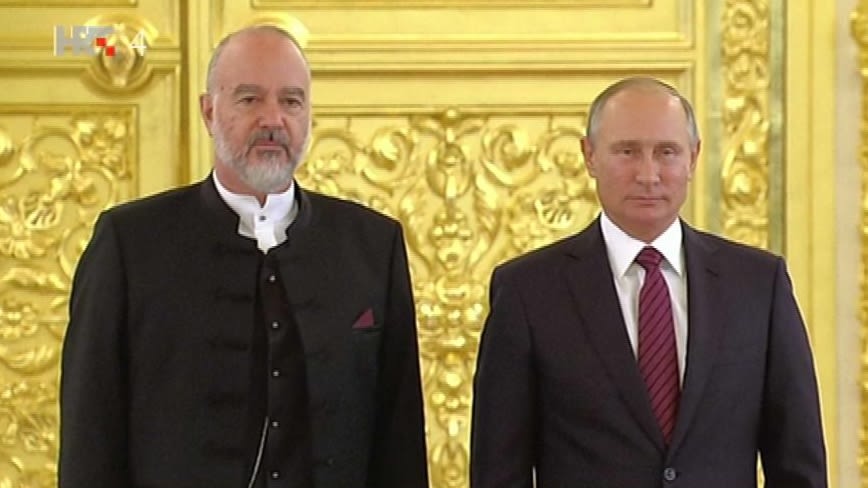 In May of this year, the former Minister of Foreign and European Affairs Davor Ivo Stier visited Moscow. He was the first Croatian foreign minister to visit Russia in 11 years. He saw the visit as the beginning of a new phase in relations between the two countries. Stier's host, Minister of Foreign Affairs Sergey Lavrov, said that political dialogue is developing dynamically and that strengthening of relations between the two countries are in question. They said that the two countries want to additionally stimulate development of cooperation, especially economic cooperation.
Source: HRT