The Croatian President studied international relations and security policy at George Washington University during the 2002/2003 academic year as a Fulbright scholarship student.
At a special ceremony in Arlington USA, Croatian President Kolinda Grabar Kitarović was presented the Fulbright "Lifetime Achievement Award" by the Fulbright Association for her achievements as a leader, diplomat and public servant.
Presenting her with the award was the Dean of the Elliott School of International Affairs at the George Washington University Ambassador Reuben E. Brigety stressed the Croatian President's efforts in building bridges between Europe and America: "…and with this award tonight the Fulbright Association honors a distinguished stateswomen, for her leadership in NATO, and her strong commitment not only to the trans-Atlantic community, but to the values of the trans-Atlantic community."
President Grabar-Kitarović dedicated the award to her family and her country: "To my country, that has invested in me so much. To my precious people, who, within a fraction of time - when observed from the point of view of the history of mankind, have achieved so much, having the common example of a successful, complex transition process, and have yet to achieve so much more."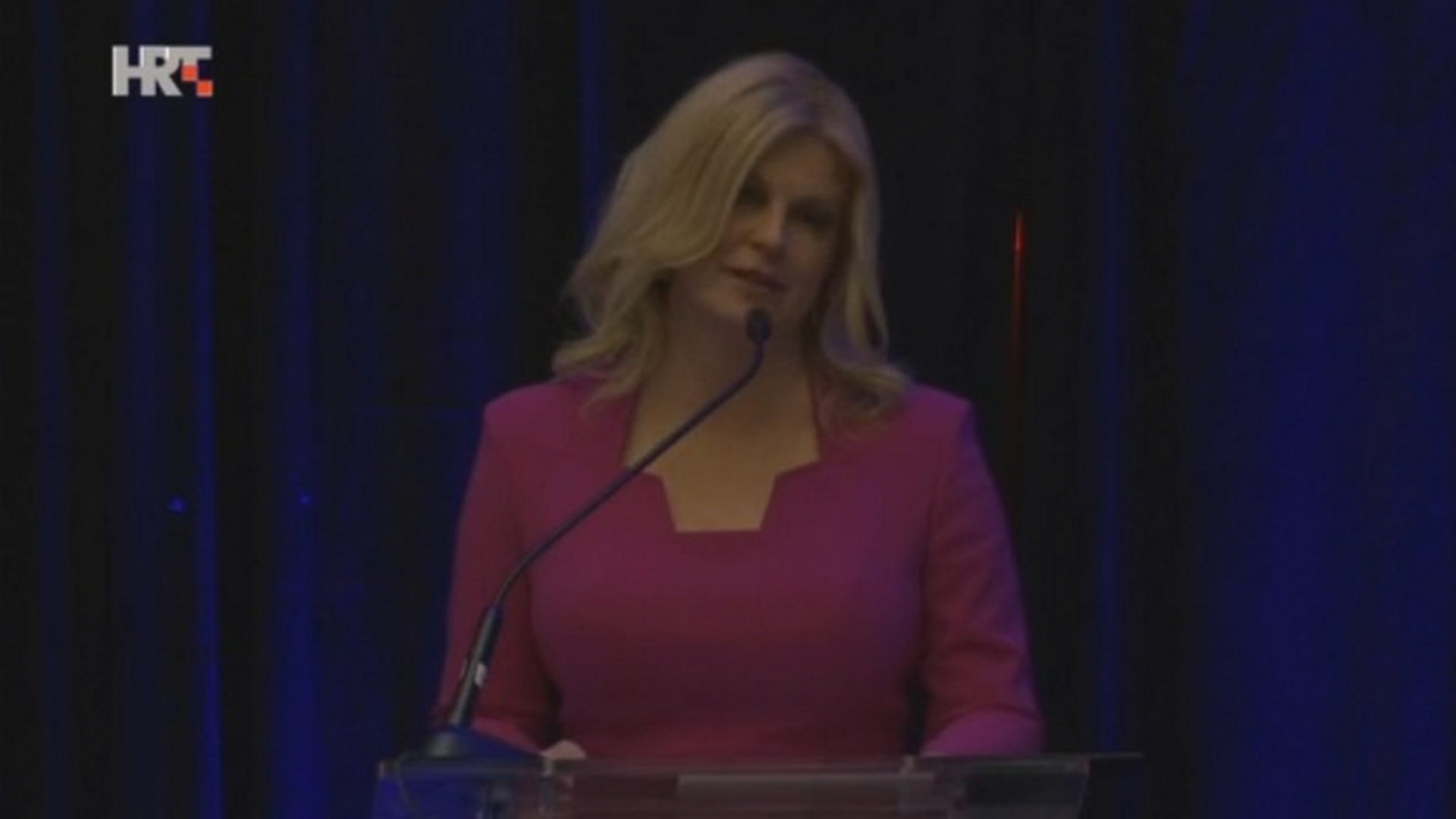 The Executive Director of the Fulbright Association, John Bader, explained why the association chose President Grabar Kitarović as a recipient of this year's award: "She was a great student here, she got to know a lot of people, and she connected to us as an American people. And that's really important. So that, as we were thinking about this year's recipients for the lifetime achievement award, which is given to alumni of the program, we thought this is a perfect fit."
The Fulbright program was launched by Senator William Fulbright after the Second World War in an attempt to promote peace and understanding through educational exchange. Of its many notable alumni, President Grabar Kitarović is one of 37 who would go on to become a head of state or government.
Source: HRT