The International Criminal Tribunal for the former Yugoslavia in the Hague today sentenced former Bosnian Serb military commander Ratko Mladić to life imprisonment for genocide and crimes against humanity committed during the 1990's war in Bosnia and Herzegovina.
Today's verdict has been relatively well received in neighbouring Bosnia and Herzegovina, however, in Croatia there is resentment that Ratko Mladić was not tried for war crimes in Škabrnja, Knin and other parts of Croatia. Due to the 74-year-old's failing health, ICTY prosecutors decided to focus on the war crimes that Mladić committed in Bosnia and Herzegovina, as they didn't want a repeat of the situation in the trial of former Serbian President Slobodan Milošević when Milošević died in custody before a sentence was handed down. 
Croatian President Kolinda Grabar Kitarović noted that no verdict could ever bring back those killed in the most brutal way in Srebrenica, Sarajevo and other places in Bosnia and Herzegovina, or indeed those in Croatia: "I am disappointed that he was never held accountable for war crimes committed in Croatia, specifically in Škabrnja and many others. However, I hope that this life sentence will provide at least some satisfaction for the families of his victims, those killed, tortured, or who went missing during Mladić's reign, when he was a symbol of the brutal Serbian wars and genocide," she said.
Croatian Prime Minister Andrej Plenković said the maximum sentence for Mladić was appropriate: "given the harshest crimes of crimes against humanity, which were listed in the indictment, and given everything Mladić had participated, including the joint criminal enterprise and genocide in Srebrenica, this verdict is appropriate."
SDP and opposition leader Davor Bernardić had this comment: "This is just a small dose of satisfaction for the victims of the monstrous genocide that happened in Bosnia and Herzegovina, for which Ratko Mladić was personally responsible, and this verdict very clearly shows the involvement of the political leadership in Serbia in these horrific crimes."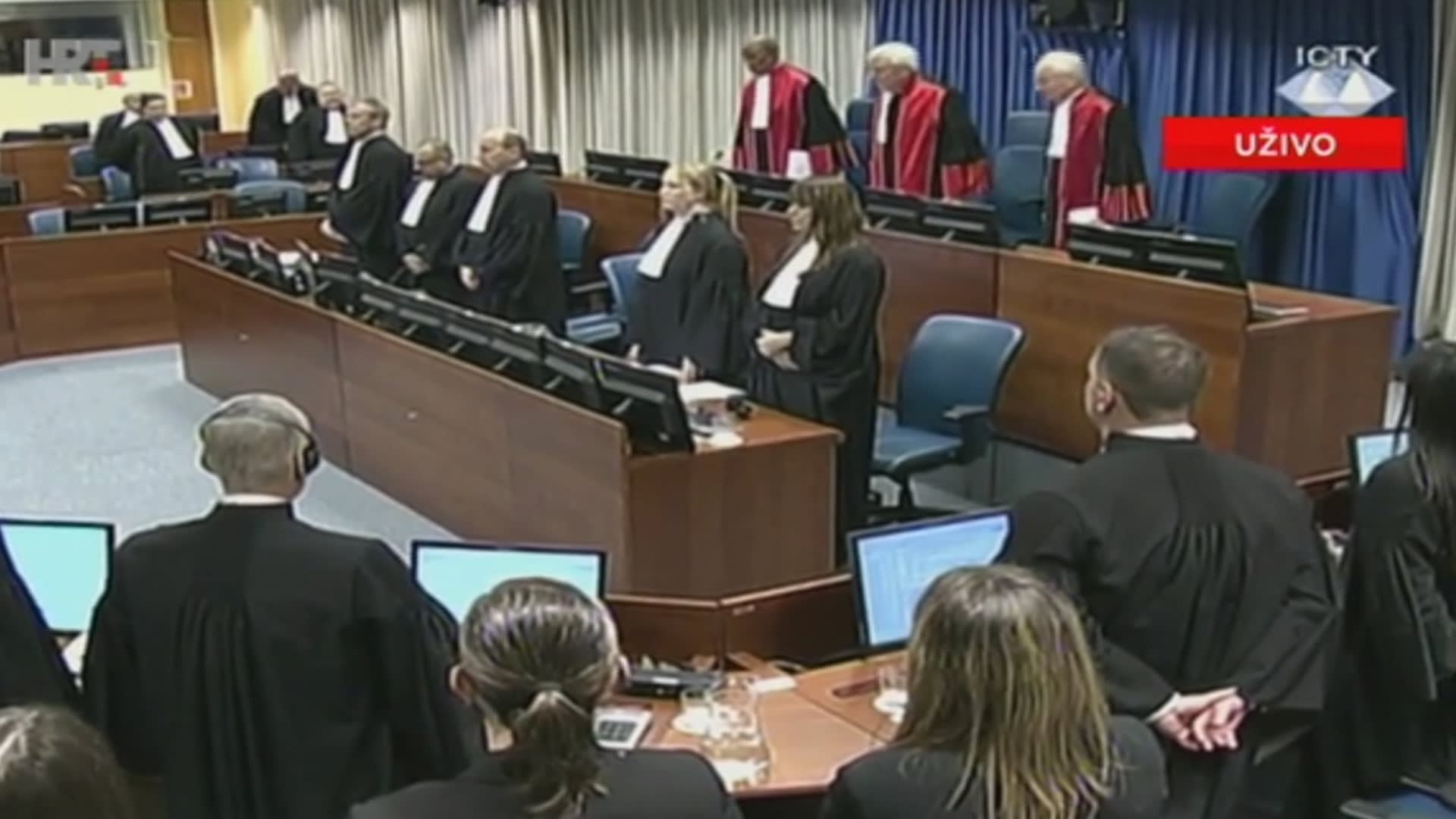 The verdict against Mladić was closely followed in neighboring Serbia as well. Serbian President Aleksandar Vučić said that the verdict was not unexpected, but added that he could not comment any further on a first instance ruling. Serbian Prime Minister Ana Brnabić agreed that the verdict was expected, and said that Serbia must put the past behind it and turn toward the future. Representatives from political leaders in the Serb entity in Bosnia and Herzegovina, the Republic of Srpska, rejected the verdict as unjust and biased.
The US embassy in Sarajevo called the verdict an important step toward establishing responsibility for the horrific suffering of the citizens of Bosnia and Herzegovina. The European Union has said it respects the court's decision in this case but does not comment on individual verdicts, while NATO has said it supports the verdict and that it reflects that the rule of law is working.
Source: HRT