At the 3rd of May shipyard a ship, the 733-Algoma Interpid was delivered today, for which a contract was signed with the Canadian Algoma Central Corporation. This is the first delivery at that shipyard after four years and 62 days of account blockage.
At the 3rd of May shipyard in Rijeka, a ship for the transport of bulk cargo was handed over to the Canadian Algoma Central Corporation today.
It is a ship for the construction of which the Croatian Government had given a guarantee of 26 million euros. The agreed price is 36.5 million dollars, which means that the shipyard will return the 26 million euros to the state from payment by the client. The shipyard completed the work within the contracted deadline, Prime Minister Andrej Plenković arrived at the handover ceremony.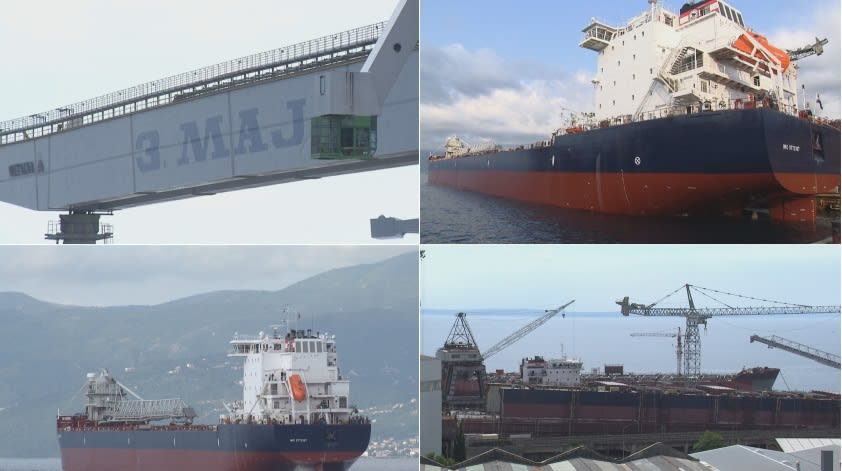 "I am proud of all 3rd of May workers for completely fulfilling our expectations and their promises. That is that the ship was finished on time, that the guarantee provided and the loan from the Croatian Bank for Reconstruction and Development will be returned, and the Canadian client is exceptionally satisfied with this ship. This is a confirmation of our policy that we want a sustainable shipbuilding industry, not one based on large state guarantees for ships that don't get built. This time we are taking things step by step, responsibly, with quality supervision of the Croatian shipbuilding industry and all relevant ministries," said Prime Minister Plenković.
"I know all were sceptics. The ship was completed on time and after this ship for Algoma was heard about in the world, every day we are receiving inquiries for the building of new ships. If it weren't for trust, we probably wouldn't be here today. And I must say this brings a tear to my eye. I have spent 39 years here at this shipyard and this is one of the most beautiful moments of my entire career," said shipyard director Edi Kućan.
Source: HRT