Today is the first day of classes for students of lower grades in elementary school that were closed due to a coronavirus pandemic. Unlike two weeks ago, when only about 4 percent of students came to school, today that number was much higher.
HRT journalist Sunčica Findak was in front of the Matko Laginja Elementary School in Zagreb. Namely, in that school there are students from two schools, host students and students from Ivan Merz School that was damaged in the earthquake that hit the capital on March 22nd.
The principal at the Matko Laginja Elementary School said that in the past two weeks the average number of students in classes was 10, and that 190 came to school today. He also noted that a number of other parents have announced that their children will attend classes, and that he expected over 90 percent in June.
The director of the Ivan Merz Elementary School said that the turnout in their school was lower, but that 103 students out of 220 came today.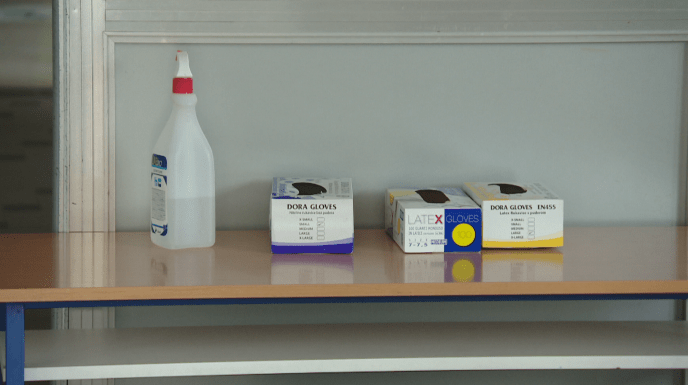 A few days ago, the Education Minister, Prime Minister and the Croatian Institute of Public Health said that schools are as safe as homes. Most parents will listen to them, but there are those who are not sure. In particular, as reported in yesterday's prime time news, first graders are confused.
"This return can be an additional stress for them," said Valjak Ilić.
It was first graders who spent the most time at home due to the coronavirus epidemic and the previous teacher's strike. Grandparents and parents helped out with distance learning and all agree that this is a new experience, each baring a portion of the burden.
The principal of an elementary school in Varaždin, Jasmina Dvorski, said that they expect around 200 students and that they are adhering to epidemiological measures.
"Teachers are happy, we paid special attention to the latest instructions from the Croatian Institute of Public Health and the recommendations from the relevant ministry. Everything will be fine and we are very excited. It is May, and the atmosphere is like September," said the principal, adding that parents can send their children to school with peace and confidence.
After the rather confusing statements of the past weeks, it should come as no surprise that it is difficult for parents to make a decision - to send a child to school or not. However, as HRT journalist Sunčica Findak found out, most will still do so.
Source: HRT