When choosing a combat squadron that will replace the worn out MiG 21's, Croatia will take into account not only characteristics and capabilities of aircraft but also strategic partnership, price and business-economic cooperation, said Minister of Defence Damir Krstičević after speaking with his Swedish colleague Peter Hultqvist.
In July the Ministry of Defence delivered an invitation to offer for a multi-purpose combat aircraft to five countries – Greece, Israel, South Korea, Sweden and the USA. Greece, Israel and the USA are offering Croatia F-16 aircraft, Korea the FA-50 and Sweden the Gripen JAS-39.
"What we will consider, besides characteristics and capabilities of the aircraft, are also other parameters that are of key importance, this is a strategic partnership because we want to work with that country. The second important thing is the price and the third important element is business-economic cooperation", Krstičević told reporters. "Our task, when agreeing on a contract for the acquisition of aircraft, is to ensure that the contract is a foundation for strengthening economic cooperation and that a key element is a partner that will invest in the Croatian economy", explained Krstičević.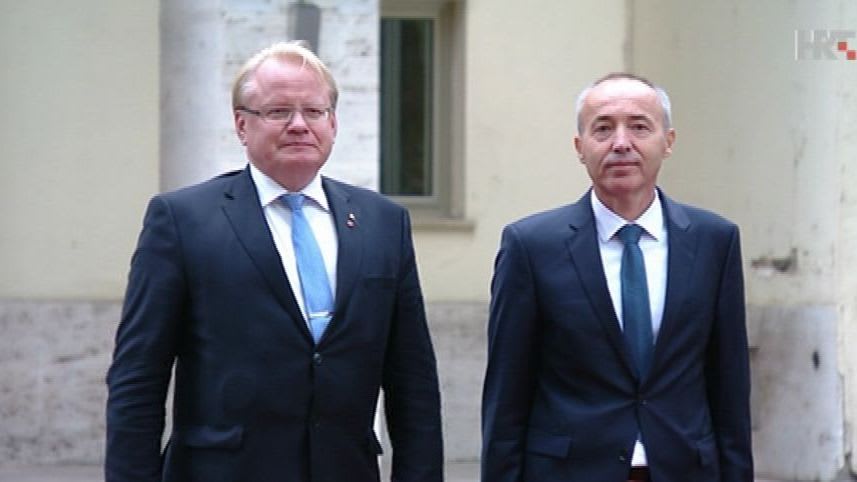 Hultqvist said that Sweden has very good combat aircraft with exceptional capabilities and that a new generation of combat aircraft is in question. He called on minister Krstičević to visit Sweden and see "what we are doing in our defence forces and what capabilities we have at our disposal". He noted that the Czech Republic and Hungary have both equipped their air forces with Swedish aircraft.
The Swedish minister was received by President and Supreme Commander of the Armed Forces Kolinda Grabar-Kitarović as well as Prime Minister Andrej Plenković.
On Tuesday the Israeli Minister of Defence Avigdor Lieberman arrives in Zagreb. Israel is offering Croatia an overhauled version of the American F-16 Barak aircraft. This will be the first visit of an Israeli minister of defence to Croatia.