The ground in Banovina is still shaking, last night there was an earthquake measuring 4.5 on the Richter scale, and today, just before 1 pm, the ground shook again in the Petrinja area. Seismologists reported that it was a fairly strong earthquake measuring 3.8 on the Richter scale.
With earthquakes and real winter conditions, life continues in the area, food and accommodation are being provided for all people, and today part of the demanding and dangerous action of removing the cap of the bell tower on the Sisak Cathedral was carried out.
The priority in the quake-hit area is to house people who have been left homeless, which is estimated to require about a thousand containers and mobile homes. And while victims are being provided with temporary replacement accommodation, the government will present a legal solution on Thursday to rebuild their homes and the devastated area.
"Those left homeless in the quake now need a roof over their heads. Everyone will be provided with temporary replacement accommodation," said Prime Minister Andrej Plenković from Sisak.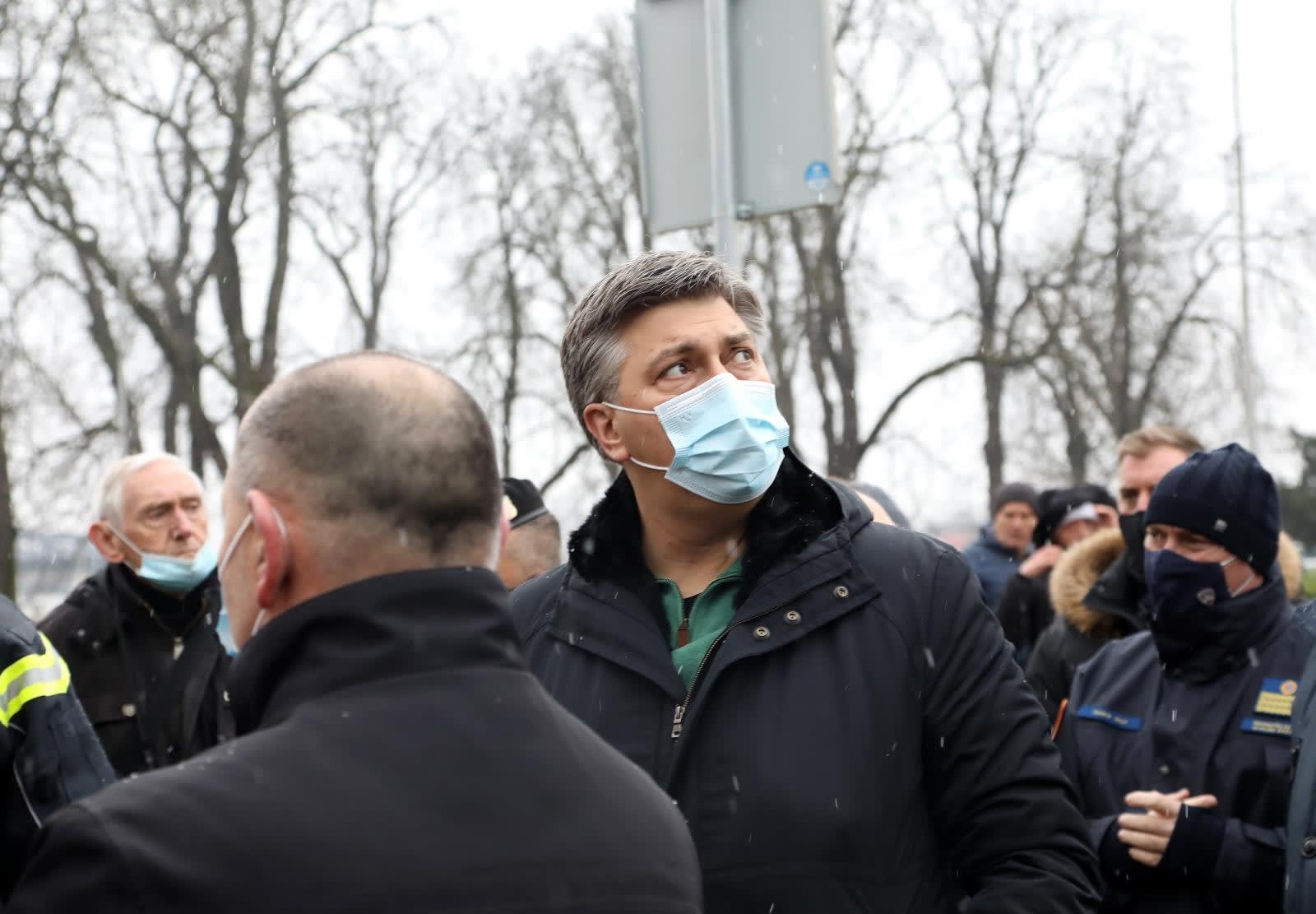 "I can inform you that after talks we had on Thursday and Friday we agreed upon the ordering of more than 600 housing containers with a number of Croatian companies, who will produce them in the shortest time possible, those containers will have a bathroom, kitchen, beds and tables, and they will be prepared to be connected to electricity and water," said the Prime Minister.
"The purchase of about 250 mobile homes has been agreed upon with hotels, so a total of a thousand mobile accommodation units will be provided very soon, which is the estimated amount needed," pointed out the Prime Minister.
The Government will present the legal solution for reconstruction next week.
"We will come out with a proposed law on Thursday. Tomorrow we have a meeting with Minister Horvat who is consulting with construction and legal experts to find the best solution," said Plenković.
Damages to buildings are being reported every day
"There are 30,715 reports of various types of damage to housing, business and other buildings. I must say that every day there are around three hundred static experts and engineers inspecting those buildings and as of yesterday they have inspected around half of the buildings reported. Precisely 14,753 buildings were inspected," said headquarters' spokesman Mladen Pavić when presenting the latest data.
In addition to accommodation, and the supply of food, water and other necessities, it is important to provide psychosocial assistance to the victims. "This is being done by the Red Cross," said Matea Brižić from that organization.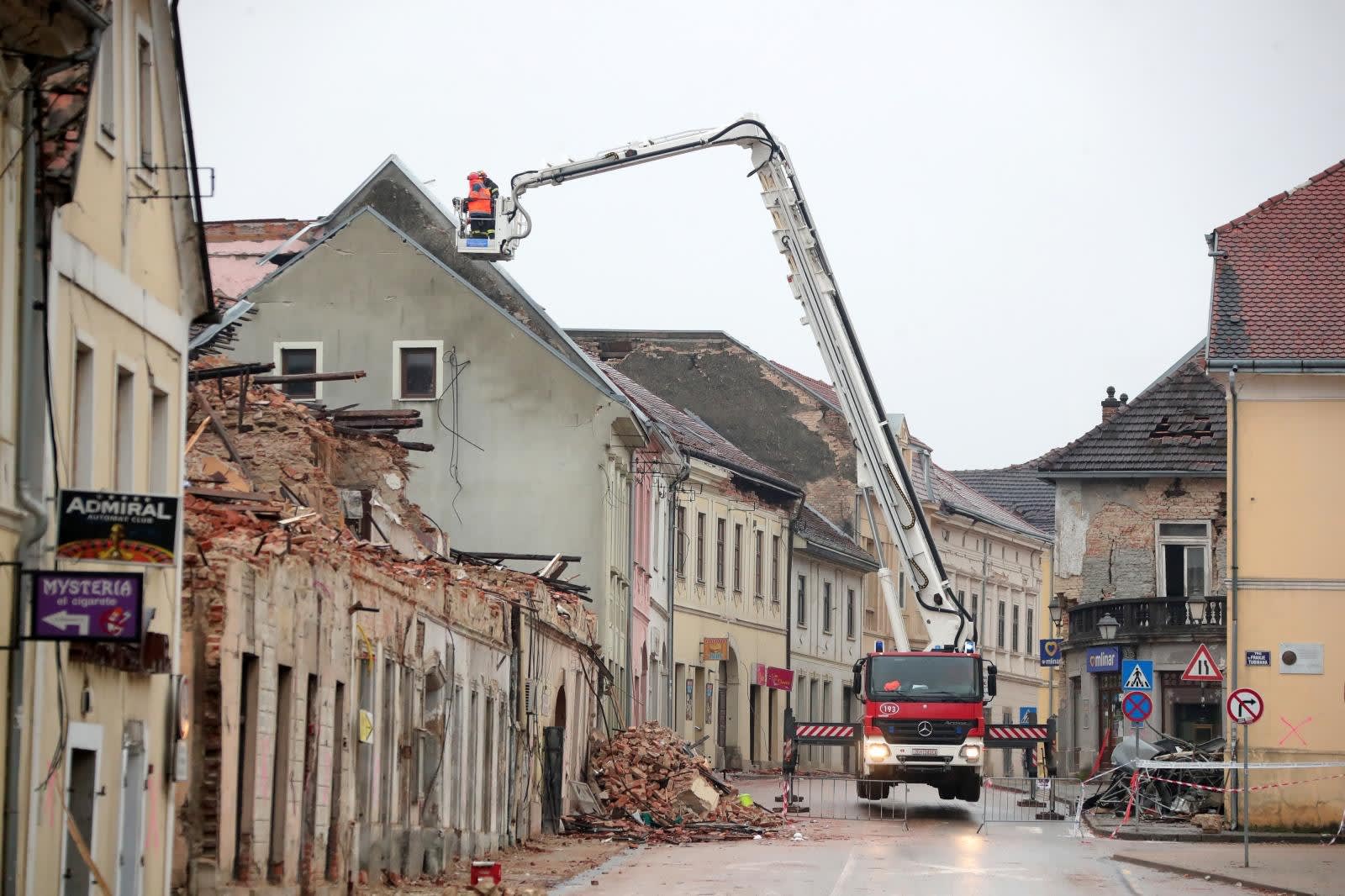 "We have more than ten teams going around to the villages and talking with people, they try to evident all of their needs, and help them as much as possible. In conjunction with psychosocial assistance to the population, special attention is given to children," said Brižić.  
The Prime Minister again rejected claims that the system did not work after the earthquake.
"I thank all of those who selflessly and in solidarity came and got involved, organized those temporary kitchens, and gave their effort and willingness to contribute. A great portion of the food cooked in those kitchens came from the Red Cross or material reserves, for all those that needed them. Therefore, I think that at this moment the entire process is consolidated, strong and going well," said Prime Minister Plenković.
When it comes to omissions in post-war reconstruction of Banovina, the Prime Minister pointed out that it is in the interest of the Government and everyone to shed light on the whole process.
Source: HRT