Prime Minister Andrej Plenković today commented on the return of children to school in Varaždin County at the opening of works on the "Vladimir Nazor" new elementary school.
"Things are clear, the Croatian Public health Institute has revised its instructions, the epidemiological picture is significantly different compared to six or seven weeks ago, when the first assessments were made. We are still in the single-digit number phase, so a very small number of newly infected in the Covid epidemic- 19. Which means there is no reason why children should not be in schools from Monday. The messages were clear, I said that at the government cabinet session on the eve of the first opening, I repeat that today, the Minister is saying that. I don't see what should stop parents or students from going to school if we have reactivated almost everything that is possible to reactivate in the economy and in social life," said Prime Minister Andrej Plenković.
Divjak: Send children to school without fear
In Varaždin County, the Prime Minister was accompanied by Minister of Construction and Physical Planning Predrag Štromar and Minister of Science and Education Blaženka Divjak, who once again called on parents to send their children to school.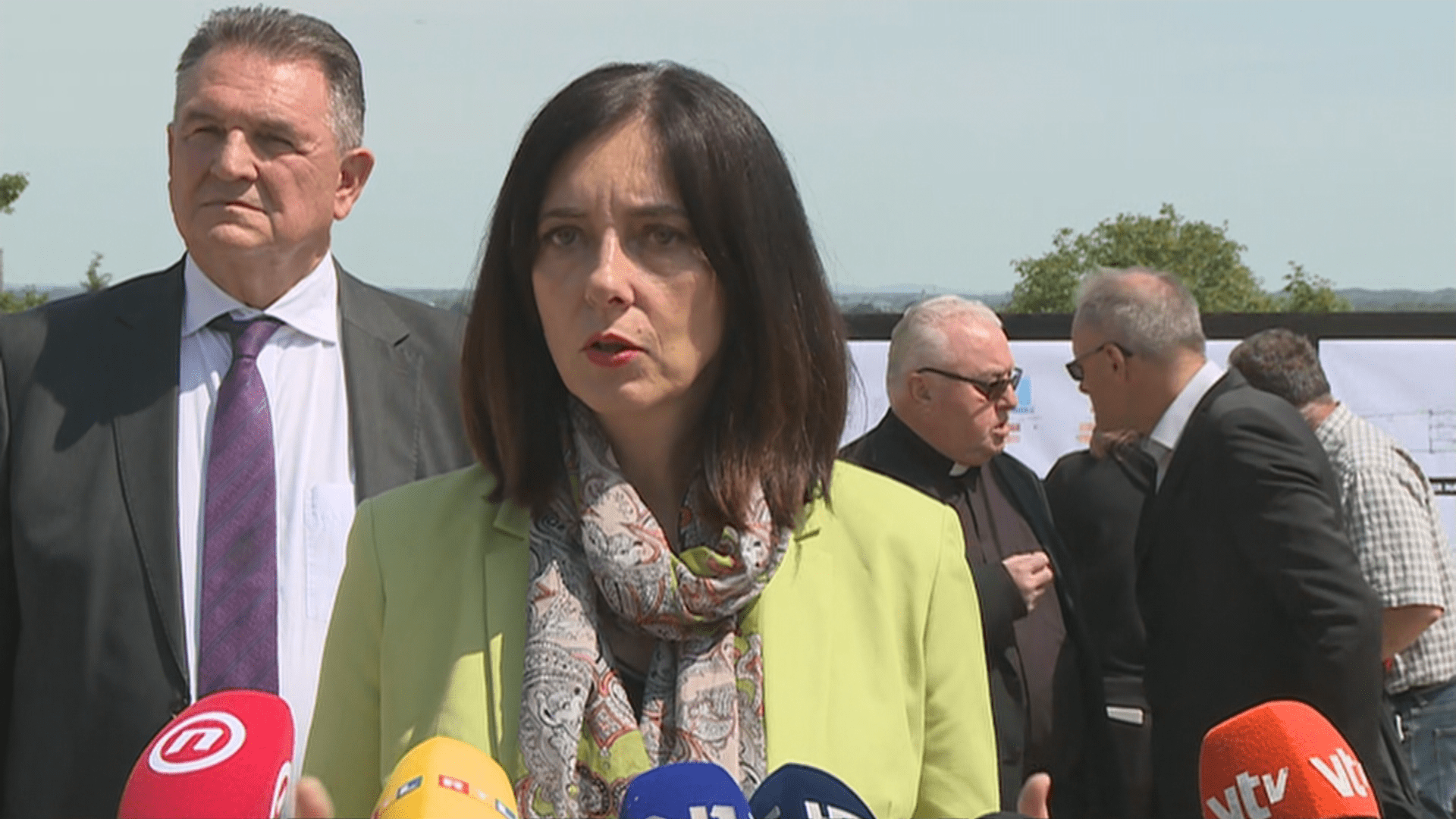 "As far as the danger is concerned, I think the instructions of the Croatian Public health Institute are clear. School are as safe as the home. I think that is clear. My message is also clear – children should go to schools, children's place is in school. Children in primary school have the opportunity to work on skills that are difficult to develop online. Send children to school on Monday without fear or apprehension. If someone is unable to do so for subjective reasons, they will be excused by teachers. If there are subjective reasons for which a solution can be found," said Minister Divjak.
She appealed to everyone who needs to provide conditions and transportation to schools to do so. And parents should first and foremost address their fears to principals and teachers. She emphasized that this topic is being politicized and that she does not want to evaluate her own work.
It is a fact that in the mandate of our Government the budget of the Ministry of Science and Education has been increased, when we take total sources of both the state budget and EU funds before this rebalance and before Covid-19, practically to 18 billion kuna, meaning that this Government has very clearly underlined how important investments are in education and science. And that means constantly improving infrastructure. In that sense, given that the county is the founder of primary schools, we appreciate the contribution of the county, and of course this majority co-financing that will be covered by funds from the state budget. It is nice that there is a competitive spirit in this school, that there is a desire for knowledge, motivation, that there is that thinking, because it is perhaps one of the best ways to motivate our young people to be more successful, to strive for excellence, collegiality, cooperation, and dialogue, because that is the only way they will be competitive when they finish the cycle of their education one day," said Prime Minister Plenković while opening works on the new "Vladimir Nazor" elementary school.
Source: HRT