Teachers in elementary and secondary schools continued their strike for a 28th day today. As of yesterday they are striking throughout the country and will continue to do so until their demands are met.
In conjunction with the strike, unions organized activities in all Croatian cities today. In Zagreb from 1pm to 2pm they held banners along the route being used by participants of the European People's Party congress reading "Honk for education."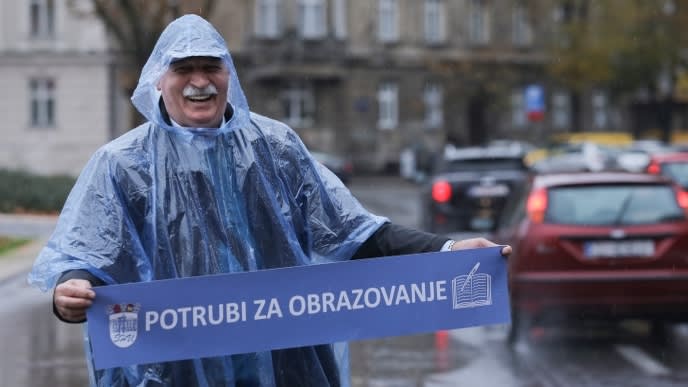 "The government must head in the direction of another offer that will be acceptable to people. But the Prime Minister and government remain silent, today they have the most important job, probably in the world, socializing with members of the European People's Party, because that is much more important than 460 thousand students," said union representative Branimir Mihalinec sarcastically.
A meeting was held at the Ministry of Education this morning between Minister Blaženka Divjak and union representatives at which they discussed making up classes missed and the continuation of the school year.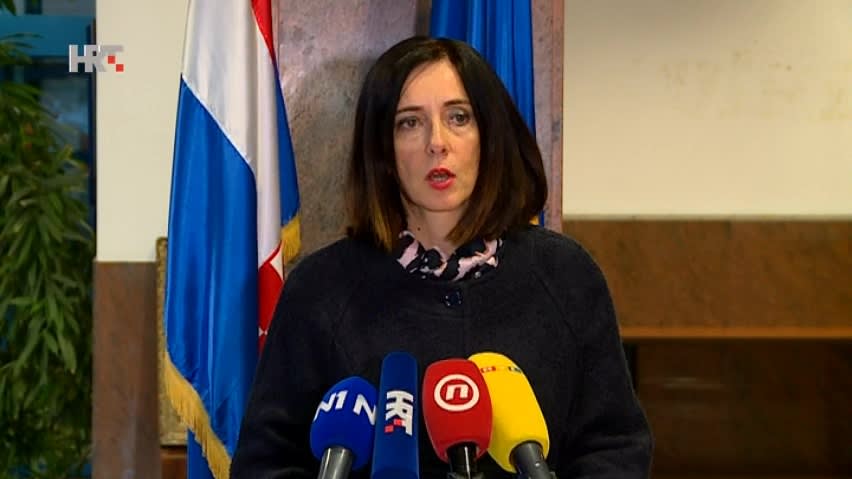 "We agreed that the most threatened are students graduating and students in the eighth grade, meaning all those that have to finish on time in order to enroll in further education. I proposed to the unions that classes be held for grade eight and those graduating this year, so that we may at least secure for them classes and that state exams need not be rescheduled, otherwise their continued education could be under threat. Unions did not agree to this," said Minister of Science and Education Blaženka Divjak.
"We who are responsible for the system are trying to find and agree upon a manner of controlling damage that has been incurred because the Prime Minister and the Croatian government don't want to resolve the problem. The government doesn't want to resolve the problem. There are no negotiations or talks," said Mihalinec.
Source: HRT