Commemorations marking the Vukovar tragedy continued on Thursday in Borovo Naselje near Vukovar and in the village of Nadin in the Dalmatian hinterland.
On November 19th 1991 Serb paramilitary and Yugoslav People's Army forces killed 51 locals in Borovo Naselje, while many more were transferred to Serb concentration camps. Vukovar veteran Ivan Lukić Zolja says he was lucky to escape: "Everyone they singled out that day is still listed as missing. I can thank a woman named Magdalena Kiralj for saving my life, wounded, she stopped me just over there, and said: Where are you going you fool? Anyone that even resembles a Croatian defender is being singled out, they're going to kill them all."
Dalibor Đurđek's father, a Homeland War veteran from Varaždin, went missing from Vukovar in 1991: "My entire family and all those that are also looking for their loved ones, have suffered this agony for 29 years now."
Ljiljana Alvir, from the Association of the Families of POWs and Missing Croatian Soldiers and Civilians, had a very clear message for Serbian authorities who have consistently refused to provide information as to the final resting place of Croatians still missing from the Serb aggression of the 1990's: "From this place the families are sending a message to those on the other side of the border: Tell the truth, open up the archives, absolve your young generations of the burden you yourselves have put on your shoulders."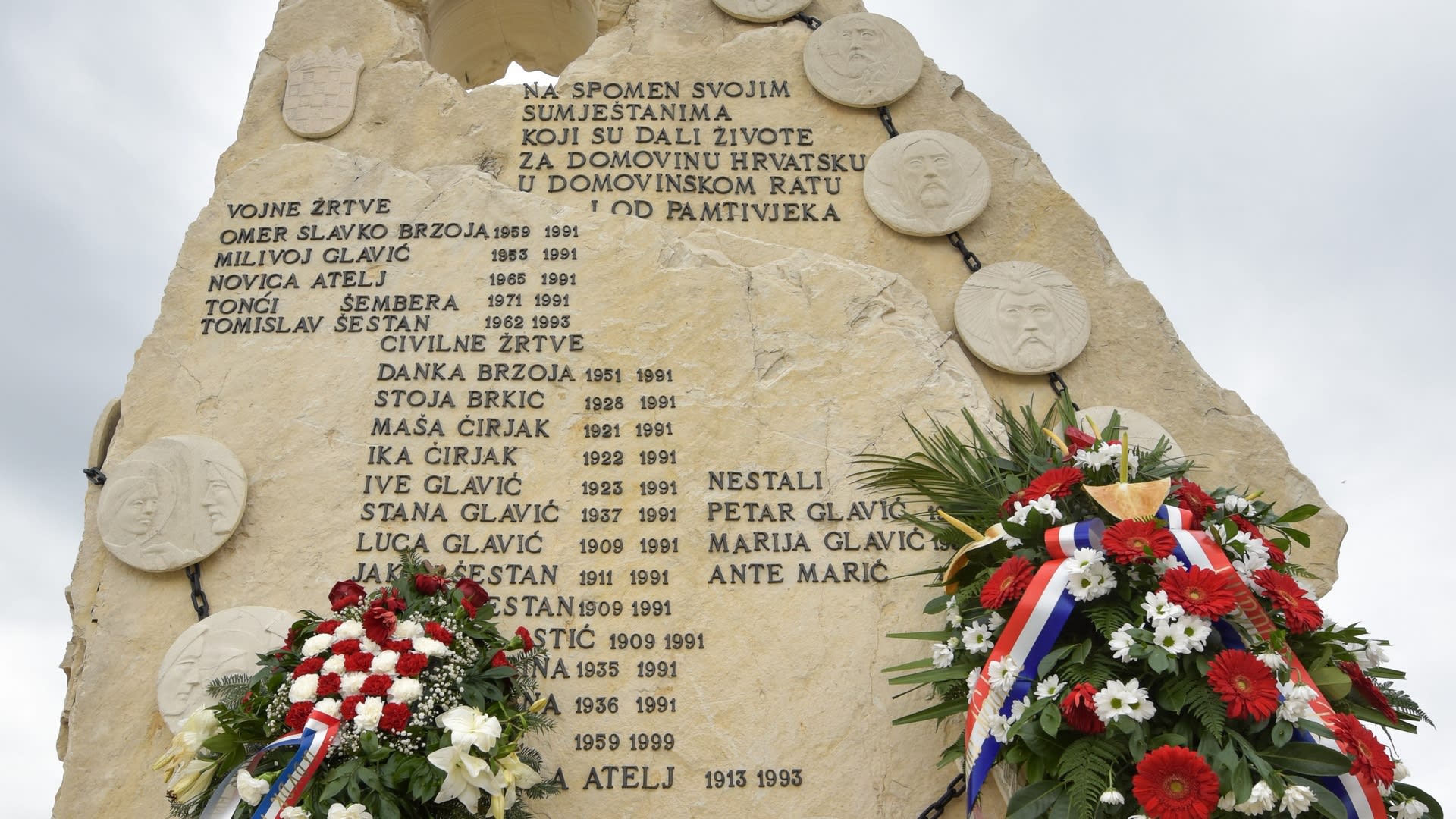 November 19th also marks the tragic anniversary of the war crime committed in the village of Nadin, in the Dalmatian hinterland. On the day after the Škabrnja massacre, Serb and JNA forces murdered 14 civilians and 5 POWs, while three others are still listed as missing.
Marina Sorcić's mother was killed in Nadin: "Anyone with a mother, can never forget her. But a mother, who was ready to sacrifice her life for her family and her homeland ... because if she hadn't felt that way, if she didn't believe in people, she could have saved herself. She could have fled like many others did."
Source: HRT