Ever since the military-police liberation operation Storm brought victory and freedom to Croatia 25 years ago, August 5th has been celebrated as Victory and Homeland Thanksgiving Day and Croatian Veterans Day, a national holiday in the country.
Namely, in early August 1995, After 4 years of occupation, in just 84 hours, Croatian soldiers and police liberated almost 11,000 square kilometers of occupied territory. 200,000 soldiers and police took part in the action, and unfortunately 241 people were killed. On August 5th Knin was liberated, a town that was the centre and symbol of the Serb rebellion in Croatia.
At the central square in Knin today the top state leadership gathered for ceremonies celebrating the 25th anniversary of operation Storm.
In the name of Croatian veterans, retired General Ante Gotovina was the first to address the public at the Dr. Ante Starčević Square. "With pride and sorrow we remember our friends, our fallen and our brothers in arms that have passed away," said Gotovina.
"Through lessons learned from our turbulent and temporal history, we are stronger, better people, ready to consider and work today, with optimism, for a better tomorrow, in a new chapter. In these 25 years of life in peace and security, Croatia is developing and building into a modern European democracy. A socially just state, that cares for the smallest and those most in need, because they are a reflection of the state of our society," said Gotoivna.
Only through unity can we achieve set goals, concluded the retired General.
"And we will know how to respond to all challenges of the times we live in. On that path I wish us success along with the help of God," said General Gotovina.
Unity and reconciliation were also mentioned in the speeches of the Prime Minister, Parliament Speaker and President.
"We should show piety for all the victims, because by doing so we show generosity on the part of victors," said Prime Minister Andrej Plenković.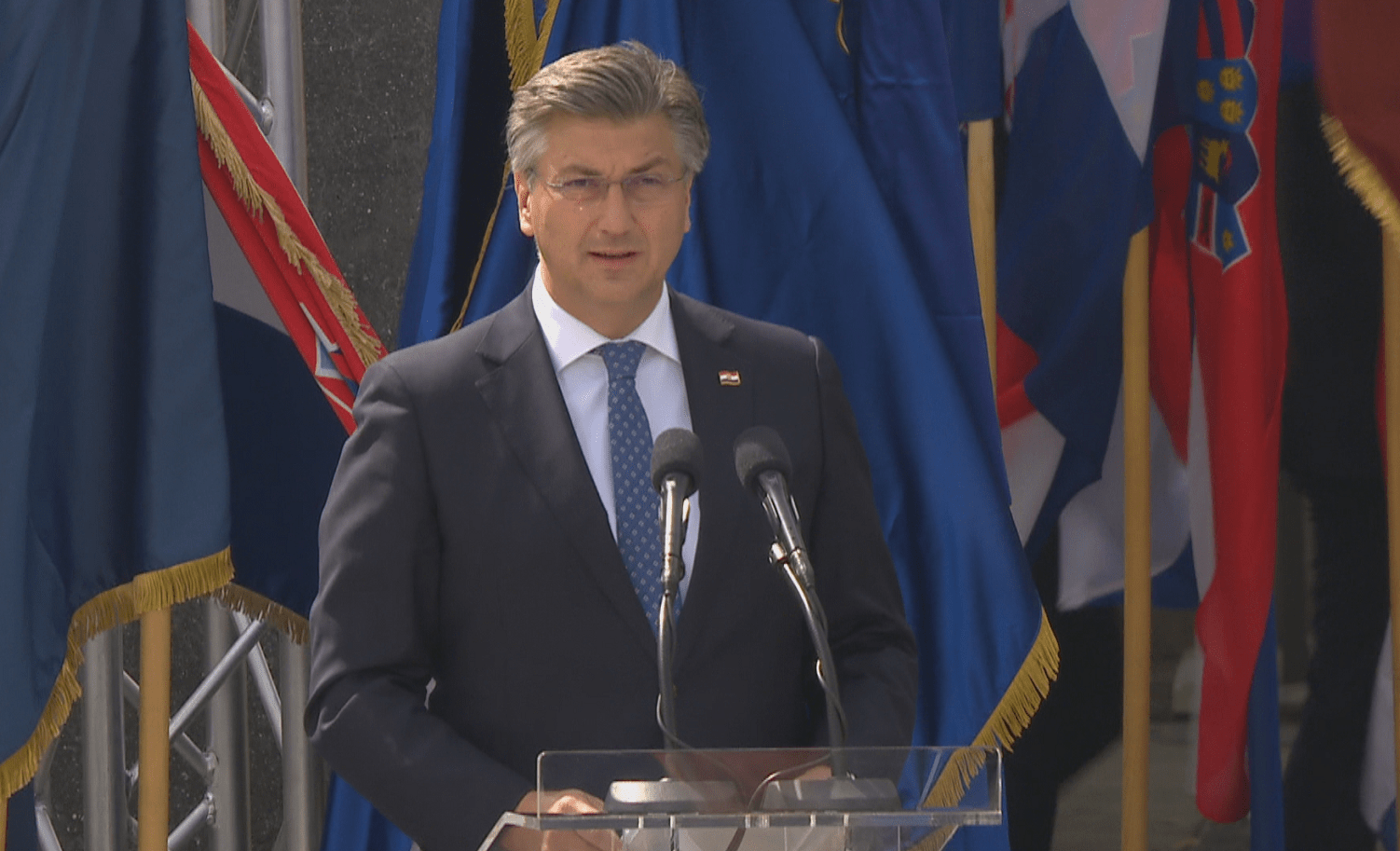 "Croatia was attacked, it defended itself and won its independence. As the victor, Croatia offered its hand in reconciliation and is now building its future. Today when the world is facing the biggest health danger in the last hundred years, and the biggest economic crisis since the Second World War, we must again strengthen national unity regarding Croatian strategic goals. Therefore let us be inspired by the bravery and dedication of Croatian veterans and we will be able to successfully face big challenges ahead of us. I wish everyone a happy Victory and Homeland Thanksgiving Day and Croatian Veterans Day," said Prime Minister Plenković. 
Parliament Speaker Gordan Jandroković said that love for the Homeland is manifested in what we do and how we do it, and in responsible patriotism.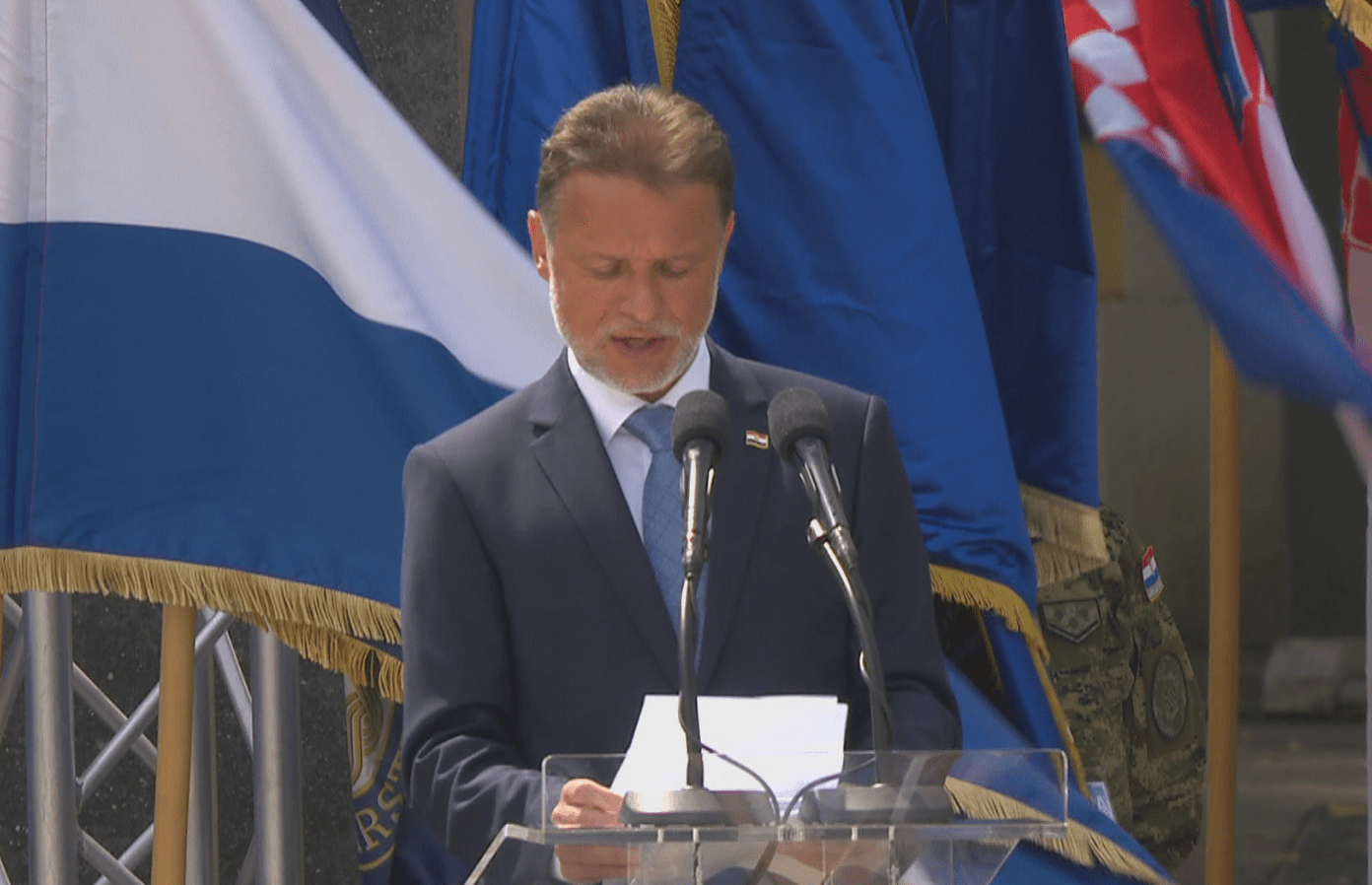 "The Homeland War is the foundation of a free, independent, democratic and sovereign Croatia, on which we are building our today and future. Therefore it is our permanent duty to protect its dignity, in so doing we must not forget all missing persons, and we must do everything for the families of the missing to find out the fate of their most loved ones," said Jandroković.
Croatian President Zoran Milanović, pointed out that the victory in Operation Storm was not by chance. He noted that in that victory we should have been more generous and organized, but we never sank into the abyss of a moral catastrophe.
"It is my honor, and truly it is my honor, this isn't just a phrase, to have this special chance to speak on the 25th anniversary of Croatian liberation and a great victory. In these 25 years we have moved far ahead, and we are not the same society we were 25 years ago," said Milanović.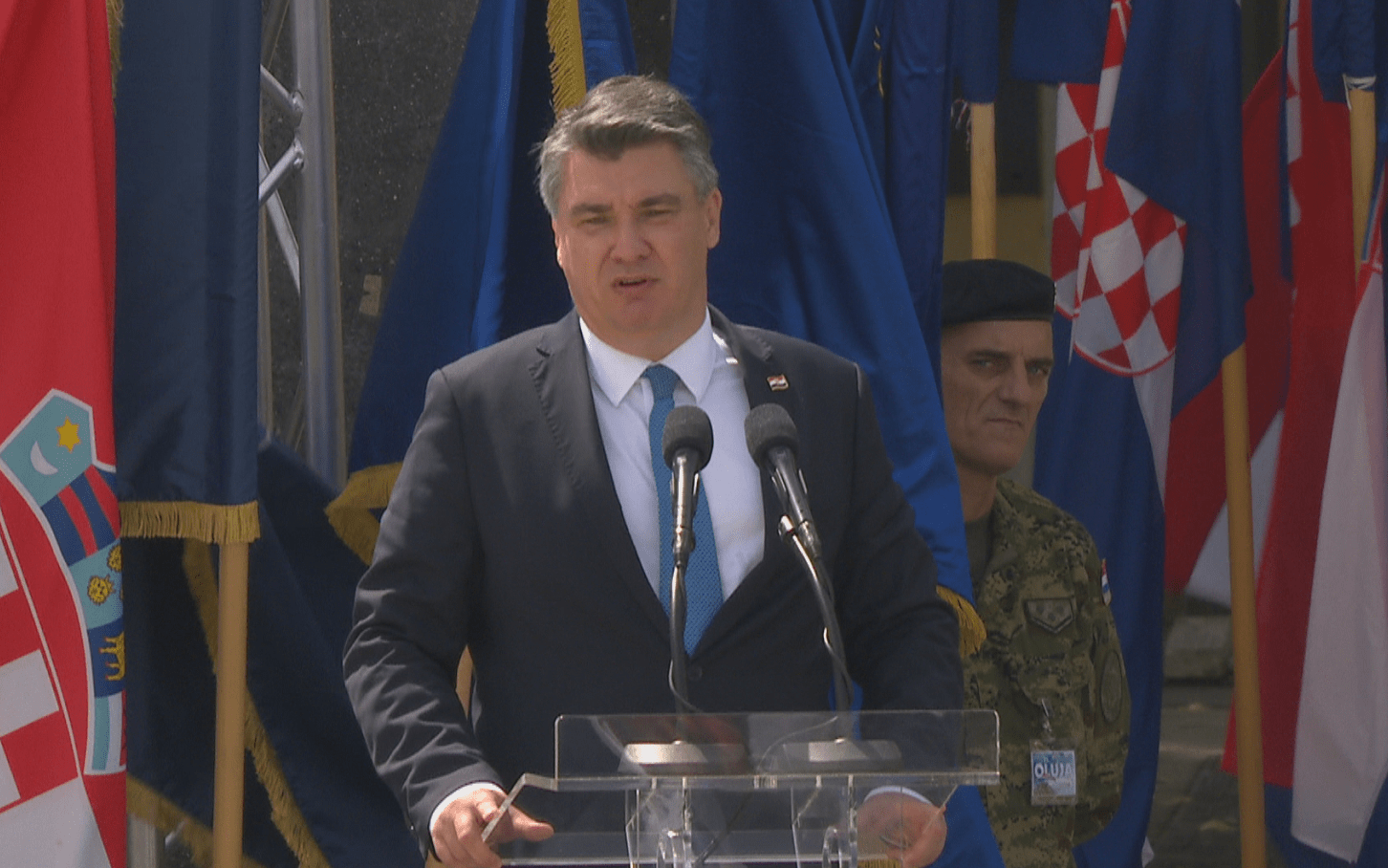 President Milanović also spoke about relations between Croats and Serbs.
"Those relations must be better, from my side I will give everything that the Croatian president can and is allowed to give. It is up to the other side to do the same," said the President.
For the first time, a representative of the Serb minority in Croatia, Deputy Prime Minister Boris Milošević, attended celebrations in Knin marking the anniversary of operation Stor. After the ceremonial program, he explained his motives for coming to Knin.
"I heard messages of reconciliation, peace and the future, and I consider my attendance a pledge for the future, and I believe this is only the first step," said Milošević.
He added that the attacks from Belgrade regarding his attendance in Knin were expected, but that he also understood them.
Source: HRT