Chinese Prime Minister Li Keqiang is on an official visit to Croatia. This is one of the most important foreign affairs events of the year. Accompanying the Chinese Prime Minister is a delegation of 250 politicians and entrepreneurs.
Chinese Prime Minister Li Keqiang met today with Prime Minister Andrej Plenković. Speaking at a news conference Prime Minister Plenković said that the visit is a turning point in relations between Peking and Zagreb, something Li Keqiang agreed with expressing hope that his arrival in Croatia will raise relations between the two countries to a higher level.
Even though the two prime ministers have already met six times, today's meeting was special because this is the first time a Chinese Prime Minister has visited Croatia. Today's talks ended with the adoption of a joint statement intended to provide a clear direction for future activity and in which both prime ministers expressed optimism. Prime Minister Plenković noted that last year alone trade between the two countries amounted to a billion dollars.
"Last year we had 250 thousand Chinese tourists in Croatia, while the Pelješac Bridge construction project, that the China Road and Bridge Corporation won the tender for, meant a key turning point in our relations and thus I am extremely satisfied with the content of today's talks that realistically open the possibility for further cooperation," said Plenković.
That cooperation covers the fields of harbors, railways, sports and digital technologies. Thus six agreements were exchanged in Zagreb while four more will be added to the total in Dubrovnik. Plenković added that he is especially satisfied with the response to the business forum in Dubrovnik that will be held in conjunction with summit of 16 central and southeastern European countries. He also noted that he is glad cooperation in tourism and culture will increase.
"As well as especially intense cooperation in the field of small and mid-sized businesses. Referring to the big summit China has organized in Shanghai at the beginning of November, and taking into account openness for imports into China, I see today's visit and the stay of the Chinese Prime Minister in general as a great opportunity for Croatian exporters, for Croatian entrepreneurs and for the Croatian economy," added the Croatian Prime Minister.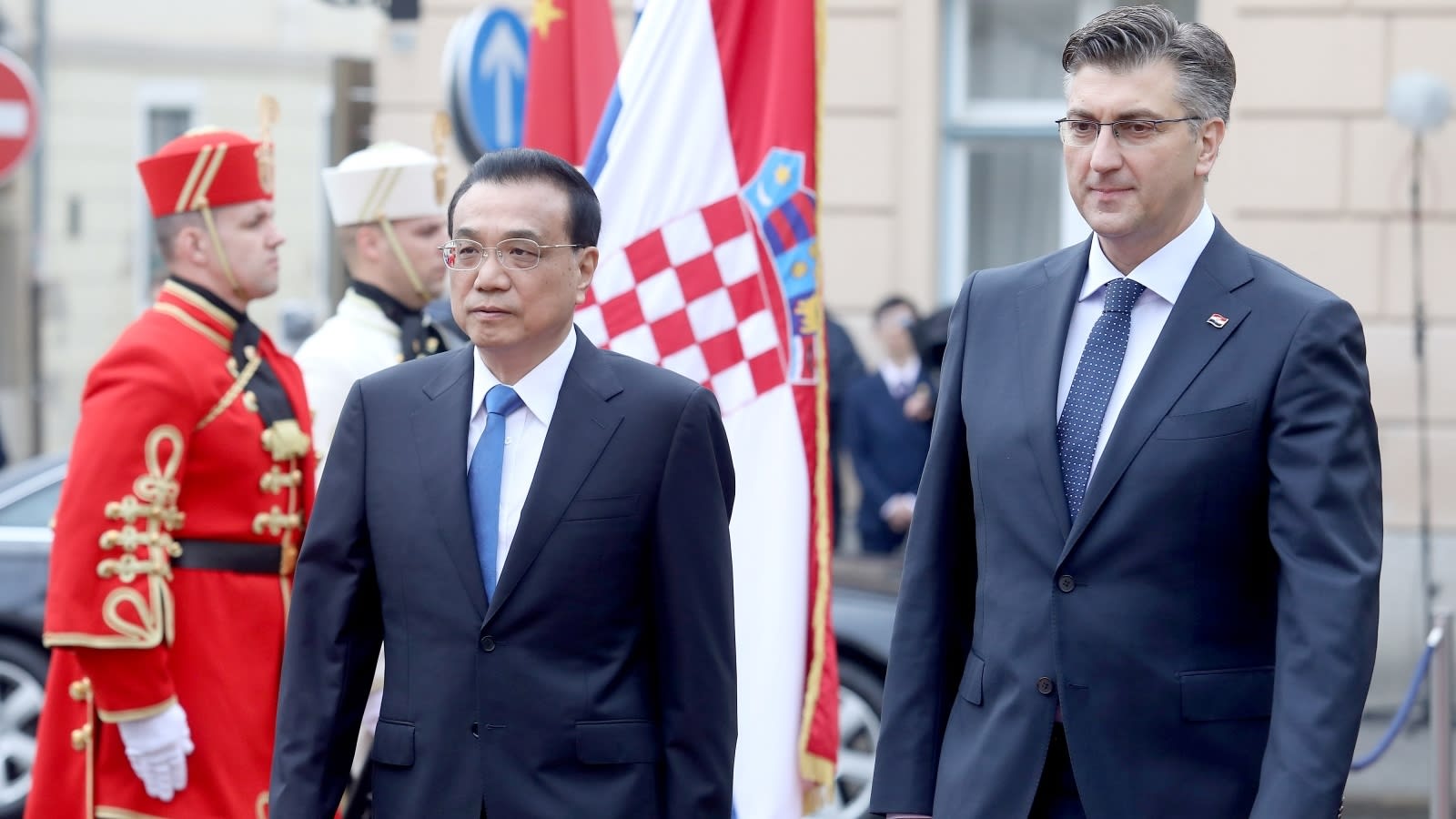 Li Keqiang expressed exceptional satisfaction for arriving in what he called "beautiful Croatia, a land of a thousand islands", conveying best wishes to Croatian citizens.
"The friendship between the Chinese and Croatian people is historic, all Chinese know about Marco Polo, a traveller that first connected the east and west and was born on Korčula. Croatia is also known in China for football, the World Cup final was watched by half a billion Chinese citizens, so in China you have the most supporters," said Keqiang, adding that talks with Prime Minster Plenković were sincere and fruitful.
"Together we came to an agreement that within the framework of relations between China and Europe and within the framework of bilateral relations, we will strengthen our cooperation and develop our relations. We are also prepared to strengthen synchronization of the One Belt One Road initiative with the development strategy of the Croatian side. In the same manner we are also prepared to deepen cooperation on construction of transport infrastructure," said  Prime Minister Keqiang.
This year has also been declared the Chinese-Croatian year of culture and tourism. In conjunction with this, the two Prime Ministers opened an exhibit titled "Scholars of Ancient China - Art and Life" at the Klovićevi Dvori gallery.
Prime Minister Plenković said that Chinese tourists have begun to get to know Croatia better while Li Keqiang called upon him for Croatian tourism to offer more special offers and agricultural products for them, because, he said, he was impressed with these at last night's dinner.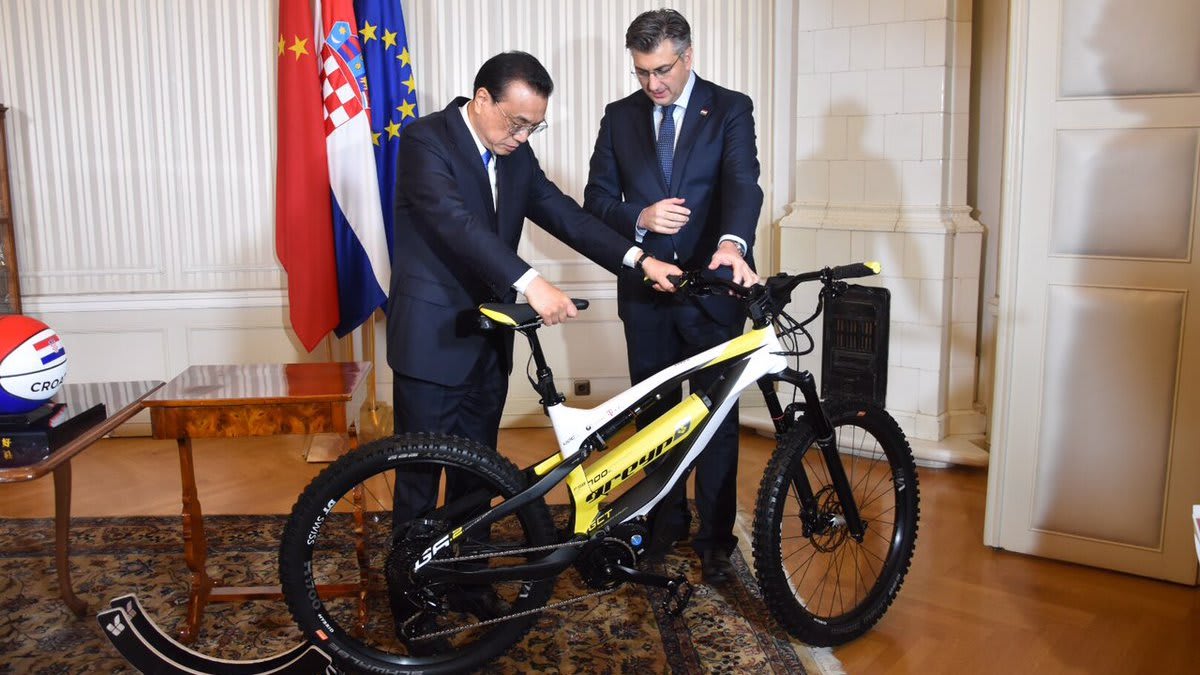 The two officials also exchanged gifts, so that a football signed by the Croatian national team and an electric bicycle produced by Mate Rimac will be going to China, while a basketball jersey and ball will be remaining in Croatia along with a painting.
Chinese Prime Minister Li Keqiang also met with parliament speaker Gordan Jandroković and President Kolinda Grabar-Kitarović.
Source: HRT