Prime Minister Andrej Plenković chaired the second and final day of a summit of the Central European initiative, which got underway in Zagreb on Monday.
Guests and participants from 18 member states took part, including six prime ministers and the European Commissioner for enlargement Johannes Hahn. The summit brought a ceremonial end to Croatia's one-year chairmanship over the Central European initiative.
Prime Minister Andrej Plenković chaired the summit at the Westin Hotel where topics on the agenda included security challenges related to migration and Russian sabre-rattling in Ukraine, as well as strengthening economies and enabling progress.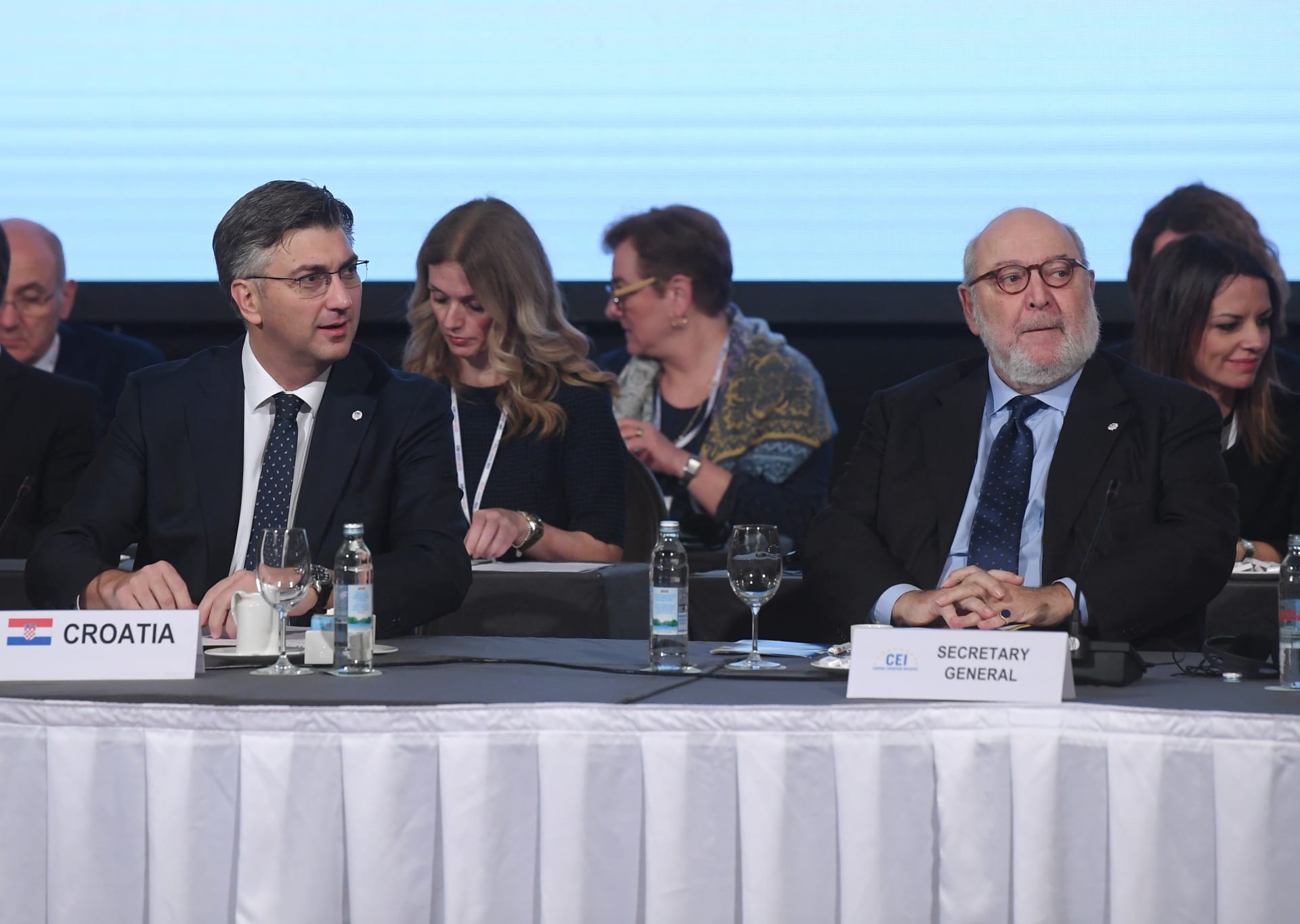 Plenković said migration was an especially challenging issue that needed international cooperation and a unified policy. FRONTEX, the European Border and Coast Guard Agency, must be supported in their role as protectors of the Schengen Area and the countries - including Croatia - which plan to join the EU's border-free zone. The prime minister said illegal migration has dominated the political landscape and would continue to have a major impact on European elections moving forward. He also gave his support to Ukraine following the recent aggression by Russia. Ivanna Klympush-Tsintsadze, Ukraine's Vice-Prime-Minister for European and Euro-Atlantic Integration, who met with Plenković on Monday, said she was thankful for Croatia's continued support.
The Croatian prime minister also offered Croatia's services to the countries of the region with EU ambitions. He said Croatia, as the newest EU member, would provide advice and could serve as a role model for other countries on the path towards western integration.
The Central European Initiative is one of the oldest forums of regional cooperation in central and Eastern Europe. Next year, during the Italian chairmanship, the initiative will mark its 30th anniversary, while its most important strategic goal is support for member states on their paths to European integration.
Source: HRT