Despite the heat for many summer in Zagreb has become a favorite time of the year. Numerous festivals, gastronomic and cultural events with their contents attract more and more tourists to the Croatian metropolis every summer. This year, for the first time, from July 10th to 14th, the breeze from the Mediterranean came to Zagreb.
Along with scents of the sea, crickets and waves, as well as traditional dishes from Italy, Spain, Morocco, Lebanon, Turkey and Croatia, the festival offered visitors a different content.
Zlatan Jaganjac, the organizer of the Rhythm of the Mediterranean Festival, explained exactly what is different about this festival.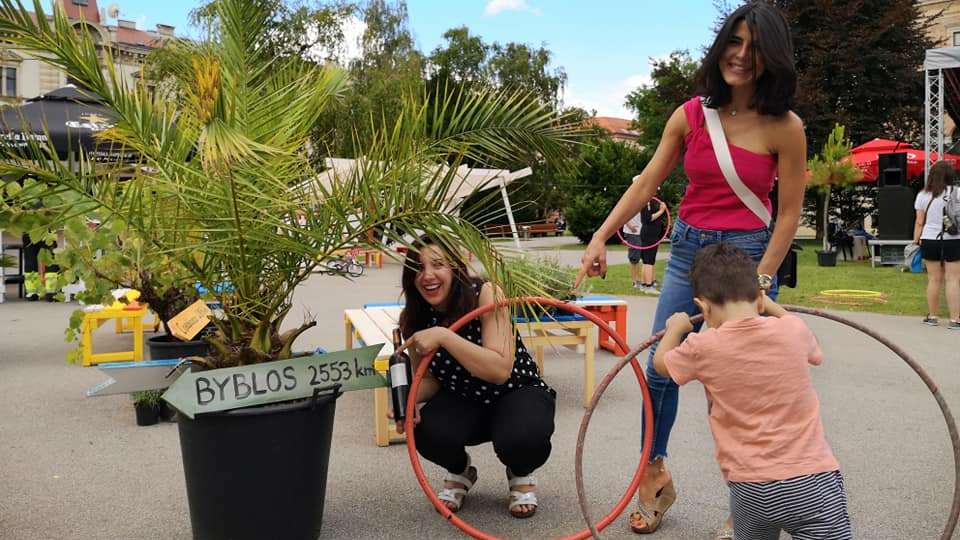 "The Rhythm of the Mediterranean is a project that was born about ten years ago and then waited for to go public for the first time in Zagreb in 2019. The idea of the project, from the very beginning, was to present this beautiful Mediterranean, its peculiarities and differences, at some point, in one place to all those people who find that way of life interesting. It is also a matter of not wanting to primarily present some ethnical traditions in terms of folk costumes and old customs, but rather some sort of modern Mediterranean since, although all foundations come from a past, we live in the present and strive for the future. And then, this modern Mediterranean is, in fact, something that interests you, me, your readers, and all those who work on it and in it - as artists, cooks, wine-growers, all those people who create something and what makes the Mediterranean recognizable," said Jaganjac.
"Throughout history the Mediterranean has often changed and today the wine, music and everything that best represents the Mediterranean area are not the same as before," added Jaganjac. He went on to say that the aim of the festival was to introduce the Mediterranean, not only to the citizens of Zagreb and to Croatia, but also to all those who come to Croatia to feel a little Mediterranean. The goal was to show visitors what the Mediterranean is today - what it is like in Lebanon, Greece, Portugal, Spain and France.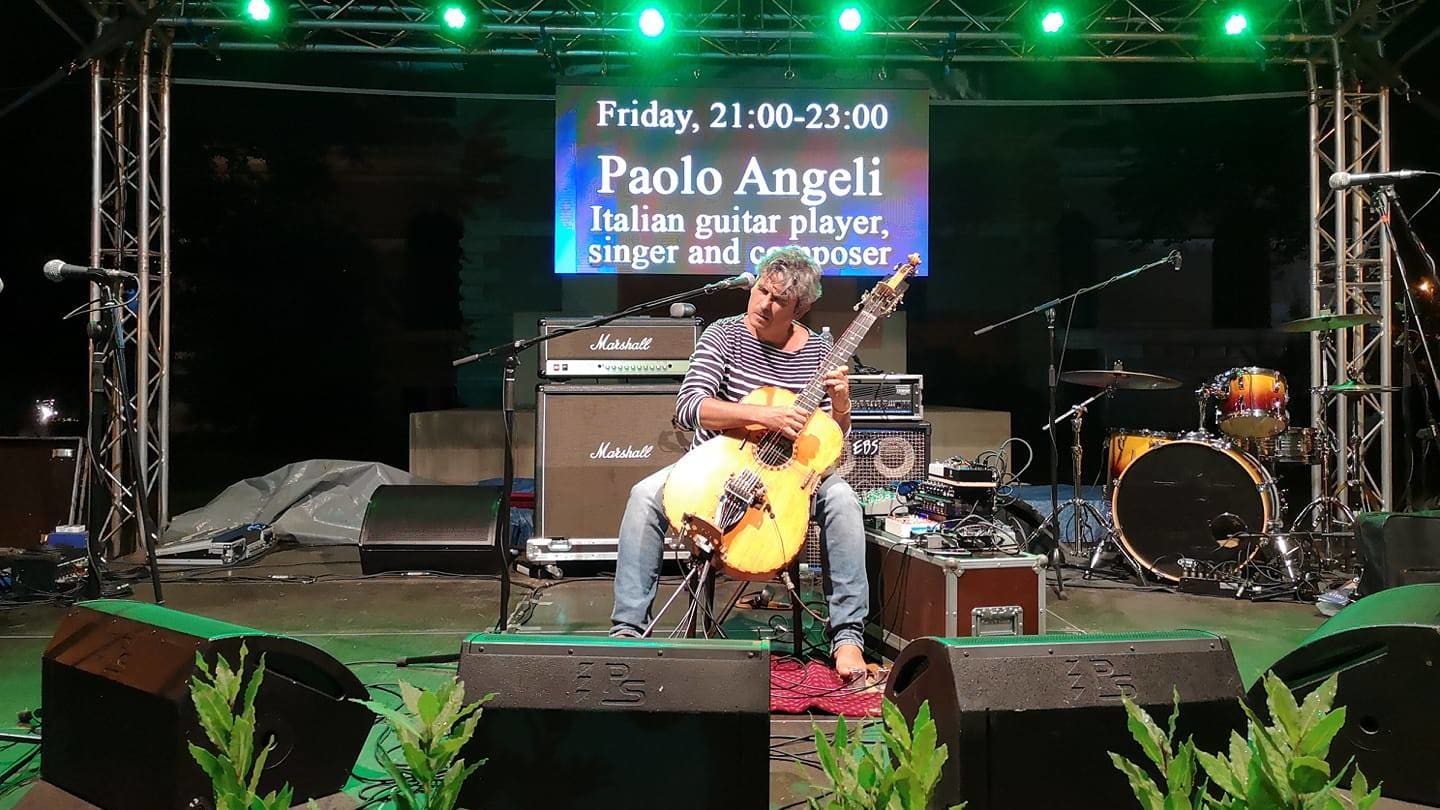 "This festival, not to sound pretentious, will naturally not depict everything that the Mediterranean is today, but in its first edition it has been able to secure much. It also provided certain visuals, in the form of photos and videos. Also, we have provided quite a variety of catering on offer, from seven countries in the Mediterranean, Lebanon and Morocco are here, while we also have Greece, Spain, Croatia, of course, and Italy. And the festival is here in fact, through its five days, in that first edition, to present music through the performances of an Israeli group, we also have a fantastic artist, Paolo Angeli, from Sardinia. Besides the aforementioned musicians, local performers presented themselves to our audience in the evening, there were people singing French chansons here from Zagreb, and we also had people who sung Spanish music. We also had the Croatian band, "Stampedo", which represents this kind of contemporary Croatian rhythm, and often, I would say, they flirt well with the Mediterranean and the rhythm that we want to instill into people's heads and feet, to come to love the Mediterranean," said Jaganjac.
Besides the evening program and the rich gastronomic offer, a special program was offered at the festival to the youngest and to families to get to know the Mediterranean even better.
"For the children, we had prepared different art workshops, in the afternoon hours when this heat begins to let up, that's how we planned it. The children painted stone bricks, paper plates, say on the subject of how they see the sea, so for example they made paper boats. Or, say, they even worked on canvas with paint, the colors of course were mostly warm, so we had blue, red, of course some Mediterranean colors, all under the guidance of academically educated artists here from Zagreb, but also our long-time associates with whom we create different projects just for kids and we always look at how to create some interesting program," said Jaganjac.
In recent years, Zlatan Jaganjac, has been intensively involved in the organization of various festivals. The "Summer on Stross" and "Cest is the best" projects, now already traditional Zagreb festivals, are only a few in which he takes part in organizing. Jaganjac believes Zagreb has a quality tourist offer, but it still has room for development and improvement.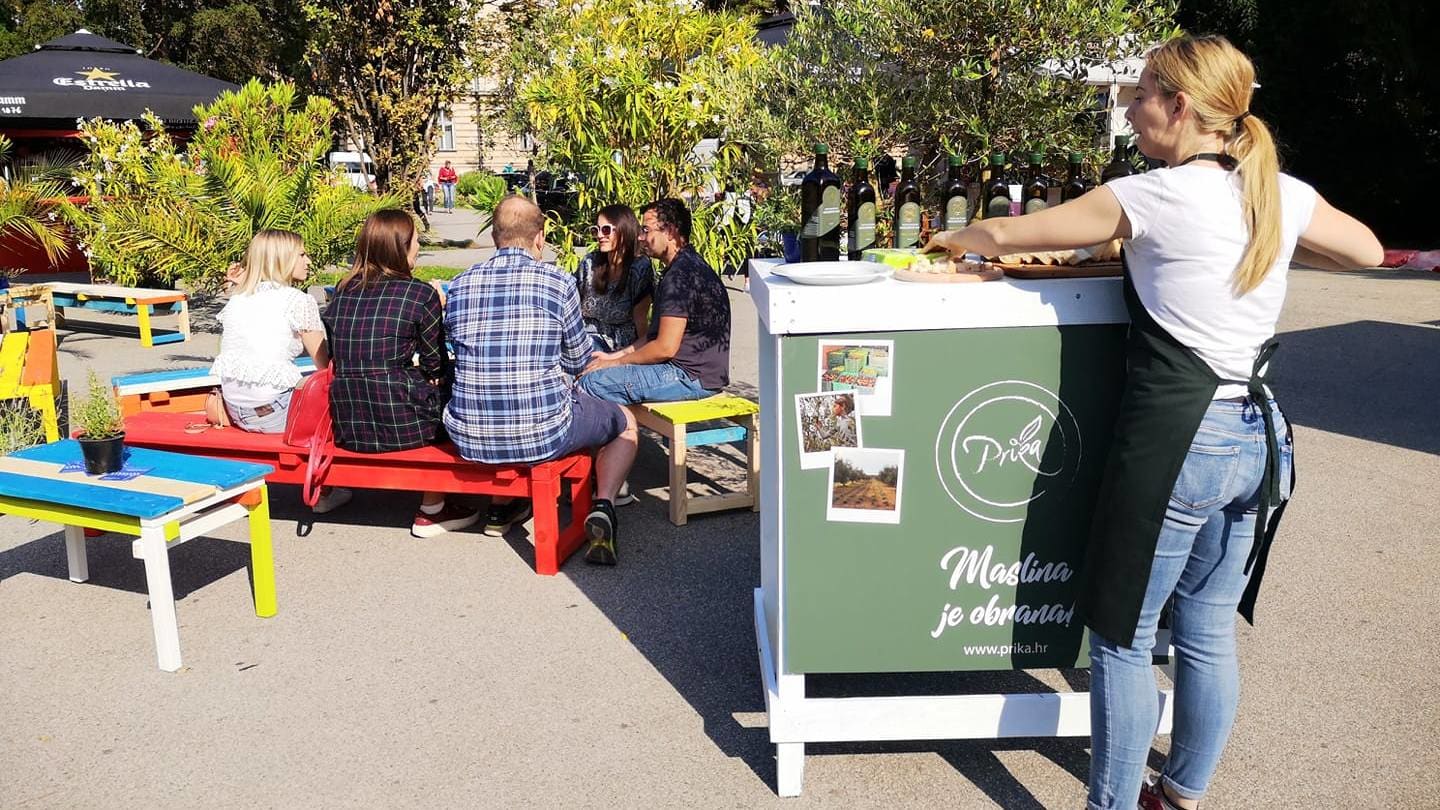 "Zagreb has actually always been, I think, interesting for tourism, and proof of that is the many people who may have came from any other parts of Europe in the past and then stayed here. For example, I was once in Barcelona, unfortunately only one time now, I hope to go again, but after five days I realized that it was a city I could live in. The City of Zagreb is exactly such a place and in the last two, not two, in the past seven years, before entry into the European Union, and especially after that, it opened entirely to this market, not only European but also Asian, meaning on all continents we are more or less known. And Zagreb is a beautiful, safe, clean city developing in that sense, I would say with cultural and tourist offers. This is in my view the future, not only of Zagreb as a continental city, the capital of Croatia, but perhaps also for a city like Crikvenica or Hvar. So, cultural tourism is something that people are attracted to today and they are mostly travelers in one destination for a very short time. Zagreb can certainly be an example for many, but in the same manner it can also learn from many. So we are neither the best nor the worst, we are among the best in Croatia, so I could freely say, not because I was born and work and live in Zagreb, but because I visited all of Croatia and in some places unfortunately this tourism has remained in 87 or 93. And now, without trying to sound offensive, I want to say that Zagreb can, it has shown that a synergy has been created here, we have recognized each other as partners in the long run because we all gain some profit, we gain from it and I think we have something to show and teach others, and so we should learn from those that are better than us," noted Jaganjac.
Jaganjac added that the first edition of the Rhythm of the Mediterranean festival was held under the auspices of Zagreb Mayor Milan Bandic and in cooperation with the embassies of Israel, Italy, the Kingdom of Spain and the Kingdom of Morocco.
This week's magazine was prepared by Klara Špančić and Antonija Tomičić.
Source: HRT