Amateur singers do not often get a chance to sing a top classic repertoire, while standing on a stage with great world orchestras, conductors and soloists is a privilege that few have.
Translation: Branko Lozančić
They are the Ivan Goran Kovačić Academic Choir that works within the Student Cultural Arts Association of the same name. Next year the choir will mark its 70 years since its foundation, during which they held 200 rehearsals each year and more than 1 600 concerts. 4 thousand current and former members, the youngest being 14 and the oldest 67, performed countless compositions.
The popular Gorans performed in 20 countries and 60 cities, sang in 15 languages and were accompanied by 30 orchestras under the direction of 60 conductors, including Lovro pl. Matačić, Milan Horvat, Zubin Mehta, Sir Yehudi Menuhin, Krzysztof Penderecki, Lorin Maazel, Noam Sheriff, Gerd Albrecht, Kazushi Ono, Alun Francis, Hans Graf, Kurt Masur, Dmitrij Kitajenko, Valerij Gergijev and Sir Neville Marriner.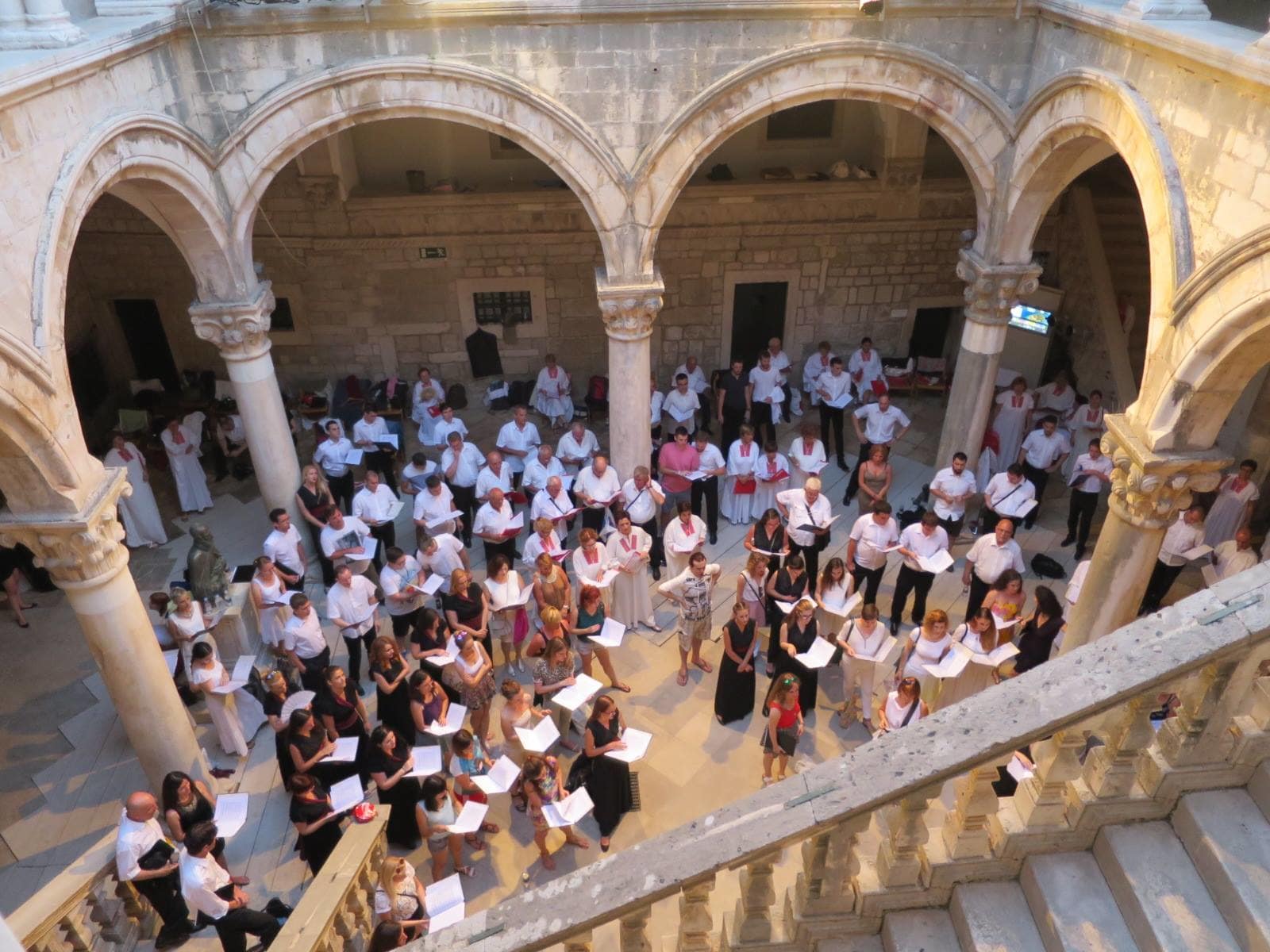 They have performed with Oscar winner Ennio Morricone, Italian singer Boccelli, music diva Josipa Lisac, pianist Maksim Mrvica, tenor Joséa Carrerasa and Inva Mula, known for the aria from the film The 5th Element. No presidential inauguration, Zagreb City Day, Statehood Day, opening of the Dubrovnik Summer Festival, Varaždin Baroque Evenings or numerous humanitarian concerts pass without the Gorans. The choir also cooperates with the Zagreb Philharmonic Orchestra and the HRT Symphony Orchestra.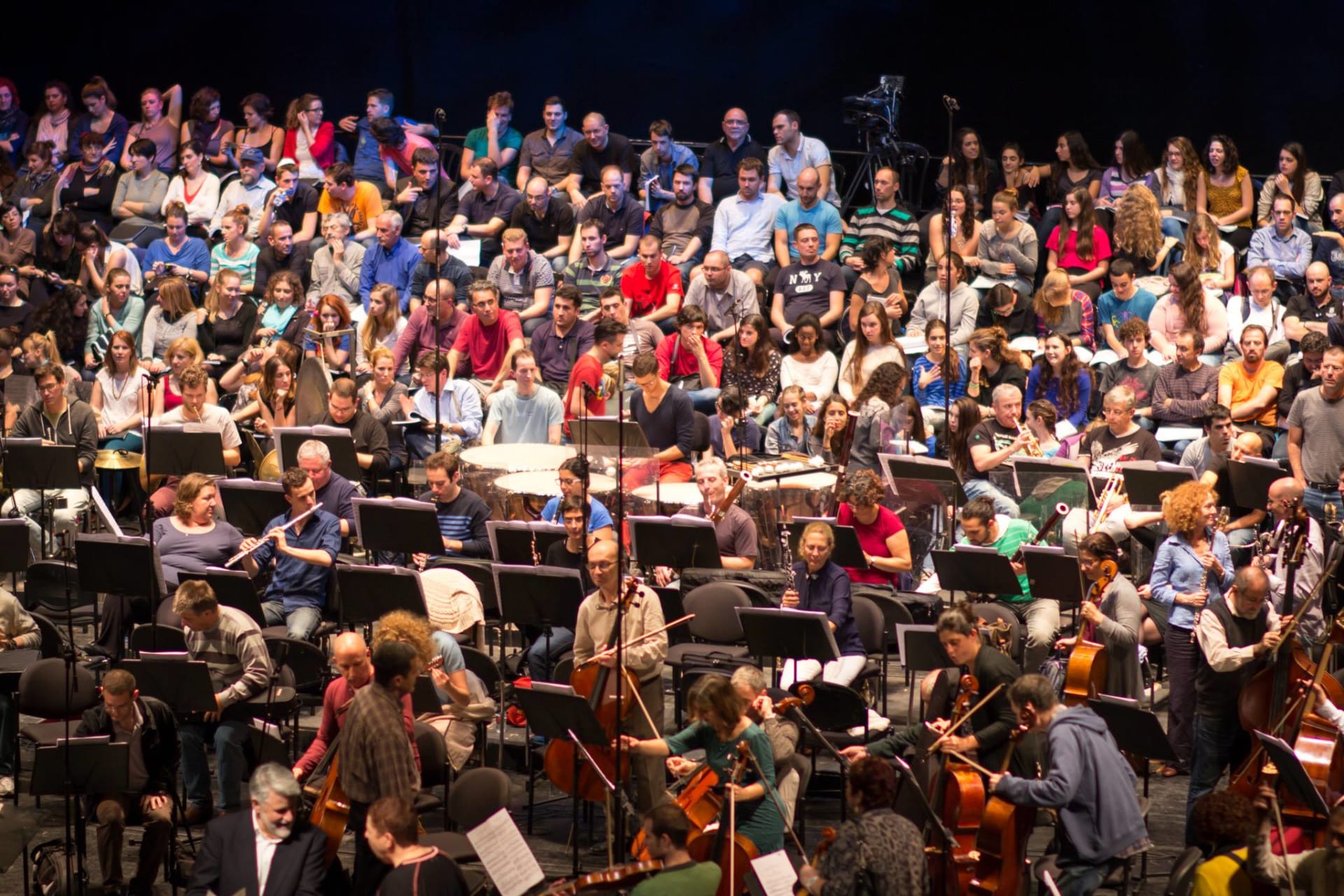 The crown of the Gorans' work is two Porin awards. In 2016 they won in the Best Classical Music Album category: The Zagreb Philharmonic Orchestra and the Ivan Goran Kovačić Academic Choir under the direction of maestro Vladimir Kranjčević performing Mozart's Requiem. They won their first Porin in 1995 for the Boris Papandopula Croatian Mass in the Best Re-release category (outside pop/rock music). 
Arsen Dedić and Vice Vukov were both Gorans as well as television presenter Aleksandar Stanković and journalist Domagoj Jakopović Ribafish. Generations that passed through the choir created a tradition and social role of the Ivan Goran Kovačić institution in Croatian society.
The choir was lead by renowned Croatian musicians Mladen Jagušt, Duško Prašelj, Lovro Županović, Adalbert Marković, Dinko Fio, Vladimir Kranjčević and Saša Britvić. From the beginning of 2003, the artistic director has been Luka Vukšić, who leads it today along with assistant artistic director Veton Marevci.
Pieces by Mozart, Verdi, Mahler, Bach, Beethoven, Brahms, Dvorzak and Orff have taken these lovers of classical music, singing and socializing to China, France, Israel, Italy, Macedonia, Mexico, the USA, the Vatican and beyond.