The first written mention of Babina Greda dates from 1506, while the continuous development of human settlement in this area can be traced back to the period of the Romans through the Middle Ages and up to the present.
The municipality of Babina Greda is located in the southwestern part of Vukovar-Srijem County, along the vital D4 Zagreb-Lipovac motorway. It is one of the largest villages in Croatia, near the border with Bosnia and Herzegovina along the Sava River.
As a highly preserved rustic environment, the Regional Institute for the Protection of Cultural Monuments in Osijek has proclaimed the entire village of Babina Greda a cultural monument of the first category. Babina Greda experienced its cultural ascent in the 20th century, when libraries and numerous societies, organizations and clubs were established, and which even today serve to cultivate the village's cultural and historical heritage.
A cradle of the Slavonian "Šokac" tradition, Babina Greda is surrounded by typical Slavonian oak forests, fields and pastures. Long ago the pride of the villagers was their respective "Stan", referring to a dislocated farm house situated some distance away from the center of the village. These farm buildings were lived in throughout the bulk of the year, with farmers raising their cattle, poultry and pigs there, and tending their agricultural crops as well. Sadly, today there are fewer and fewer of these farm houses still standing in Slavonia in general, and as such in the Babina Greda area as well. However, locals are struggling to preserve these structures and accompanying lifestyle, which are synonymous with hardy working people, good horses, a rich culinary offer, folk dress, the famous Bećar - something akin to a happy go lucky bachelor, and the region's well-known hospitality. One local association working diligently on preserving these valuable cultural traditions is the Šokadija Association for the Conservation and Promotion of the Šokac tradition.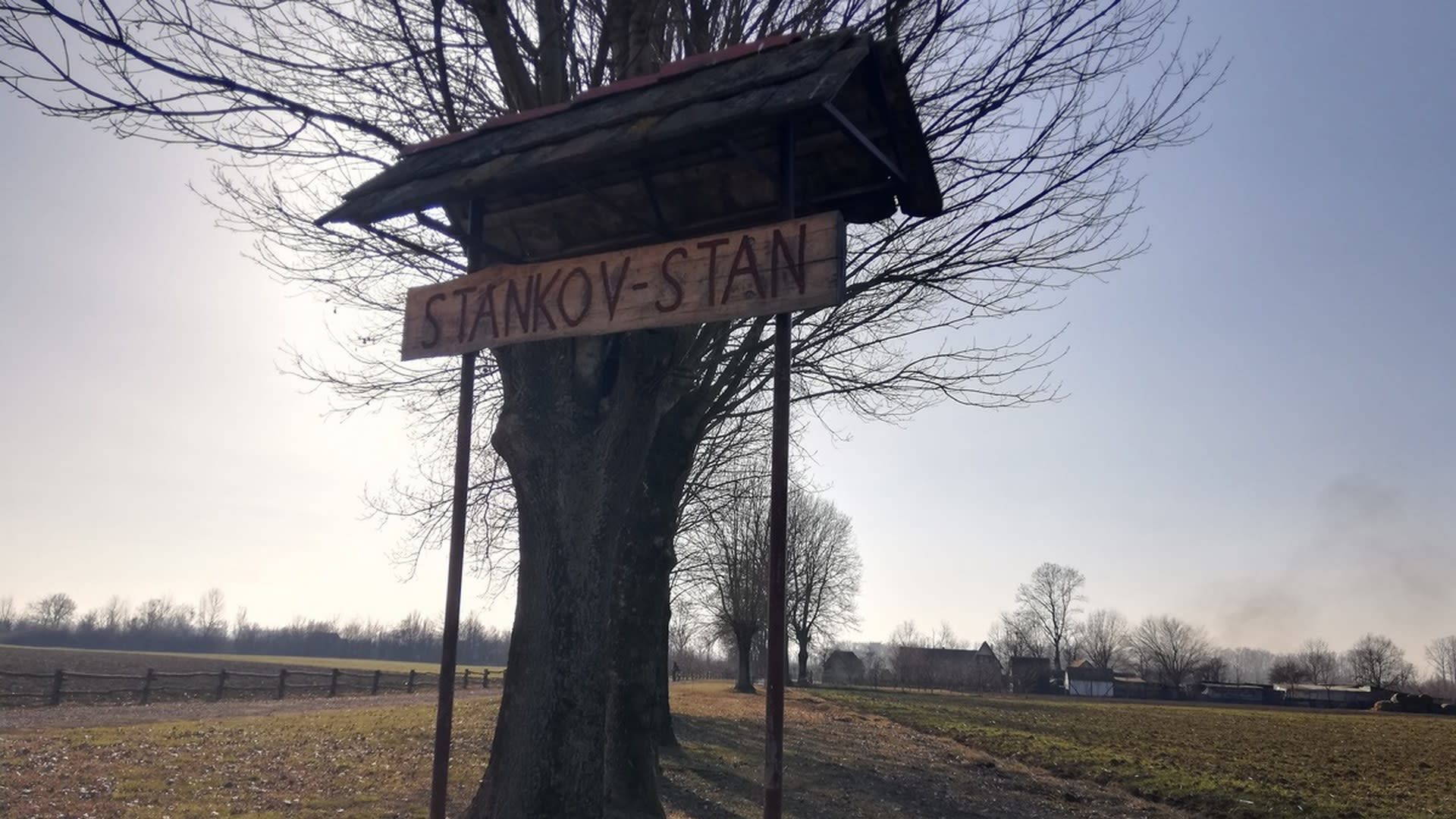 Association president Ilija Babić: "This life in these farm houses is something beautiful, the peace, the healthy food which our grandmothers and mothers would plant, the orchards and their fruit, uncontaminated with pesticides. If you can imagine it, Babina Greda had some 350 of these farm houses, but when electricity was brought in that's when they started to disappear. We came to the idea to form an association. Some forty of us formed the association for promoting the Šokac culture and idea in Babina Greda. That was in April 22nd 2002, and by July of that year we already hosted our first farm house receptions. This proved to be a good model, and we gathered the former married couples that inhabited these farm houses, who came to participate in some competitions. And there is an ever growing number of cooks who want to present the foods that our grandmothers and great-grandmothers cooked. And while they are cooking, young boys compete in the so-called Čoban games."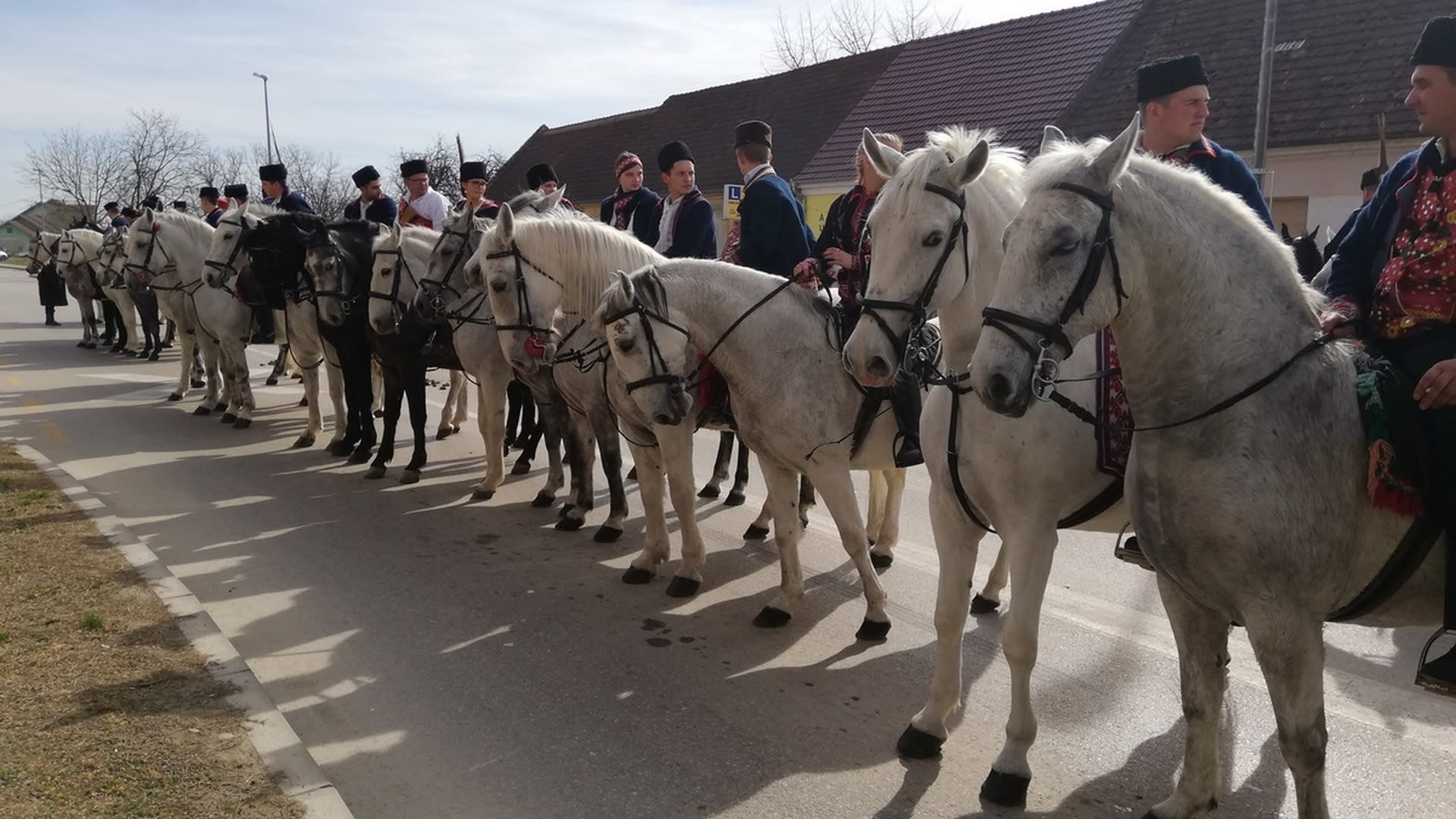 One famous Slavonian song states: "There is no village better than Babina Greda. Babić explains exactly what this line from the song means: "Babina Greda is one of the biggest villages in Croatia and is the largest cadastral municipality, with eight thousand hectares of arable land and one and a half thousand hectares of forest. Babina Greda was a premier region in terms of breeding livestock. It had a veterinarian as early as 1929. The first horse stud was brought to Babina Greda for breeding purposes from the Đakovo Stud Farm in 1936. Locals here were first and foremost known for their excellent horses."
Once Babina Greda's farms were alive with horses. Unfortunately that is no longer the case and their numbers have dwindled. However, the tradition of maintaining a stable is still being preserved by a few villagers, primarily through the local horse breeding association, which has a long-standing tradition in the area.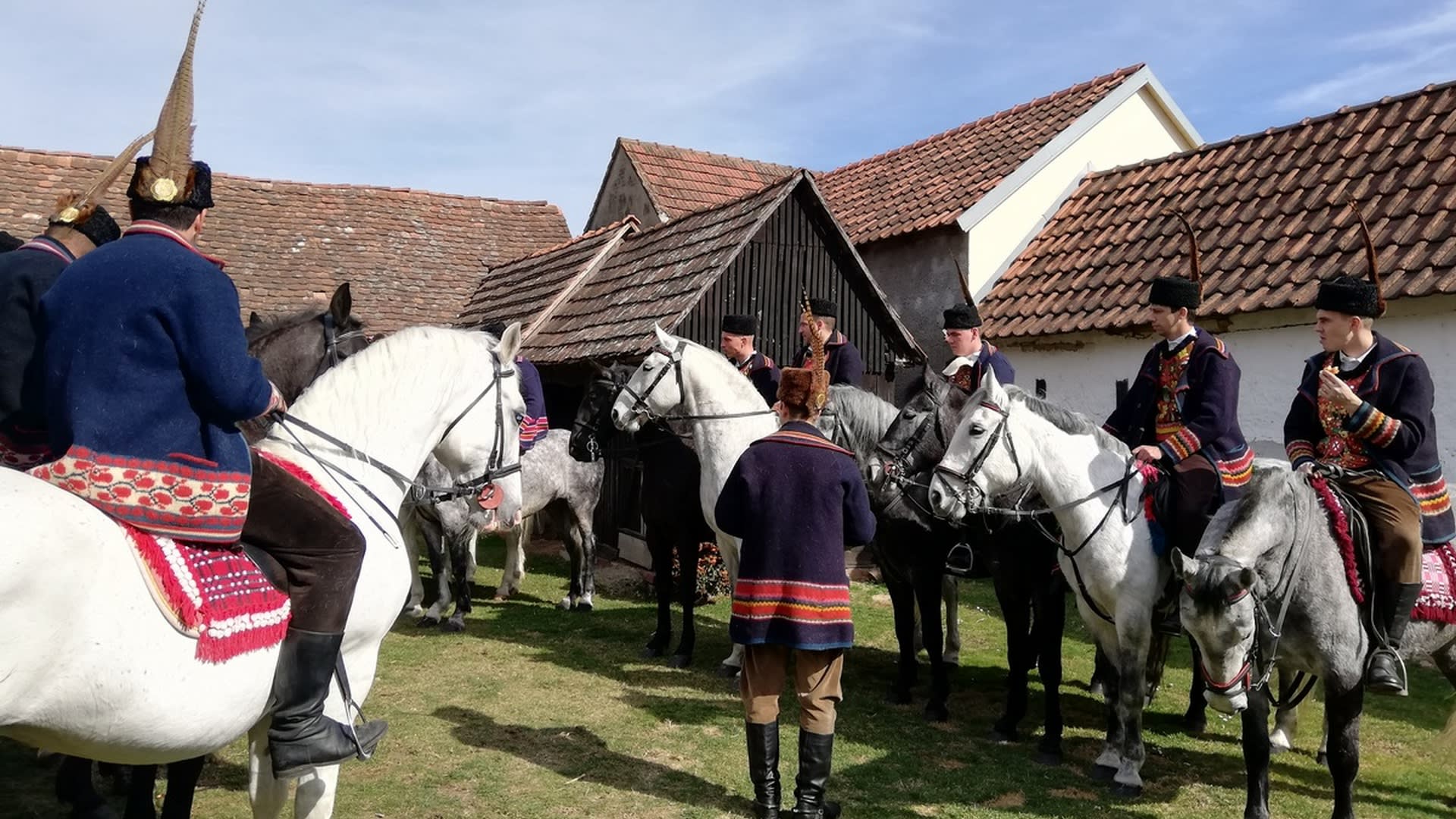 The president of the local horse breeding association, Đuro Gregorović: "I would say that it is our Šokadian spite that prompts us to maintain our horses today. Our association, which was established in 1942, is one of the oldest in the region. Currently we have about 75 horses registered in our association. When the association was established, and all the way to the 60's, people used their horses to work their farms, there wasn't any machinery, no tractors. So, horses were used to plough farmland, because a horse in those days was the modern equivalent of a tractor. My personal connection to this has been ongoing since birth. My grandfather had horses, as did my father, and now I have horses. I have a son, who really took to it, and to be honest he does most of the work in this regard now. A horse needs to be cared for every day, which means that there are no days off for Christmas, New Year's Eve, and Easter. The stable has to be visited every single day. It's for that reason that I say that this is an expensive hobby. All kinds of things can happen, the horse can get sick, or their hooves need tending, all of this is in a way an expense. Each horse needs to be trained, and we start the training process at around 2 years, so that the horse can participate in various events and festivals and so that someone can actually work with the horse later on. The training period lasts quite long, the horse has to go through quite a lot for someone to be confident in the horse. The horse has to be able to come across any kind of situation without reacting in an adverse way. Only then does he get the owner's trust. The Horse show here in Babina Greda was established in 1981. We continue to organize the show every second Sunday in June to this day.