In northern Croatia, an area in which there was no Dalmatian Bura wind or the sub-Danube Košava wind, the clever people of Međimurje figured out how to preserve meat and feed the family during the summer months, when there were no refrigerators or other means of conserving meat.
Translation: Branko Lozančić
In a wooden container, that the people of Međimurje call a tiblica, in some places a lojdrica, they would cover meat in lard and as a result a meat delicacy was created whose recipe is still carefully guarded in kitchens of Međimurje.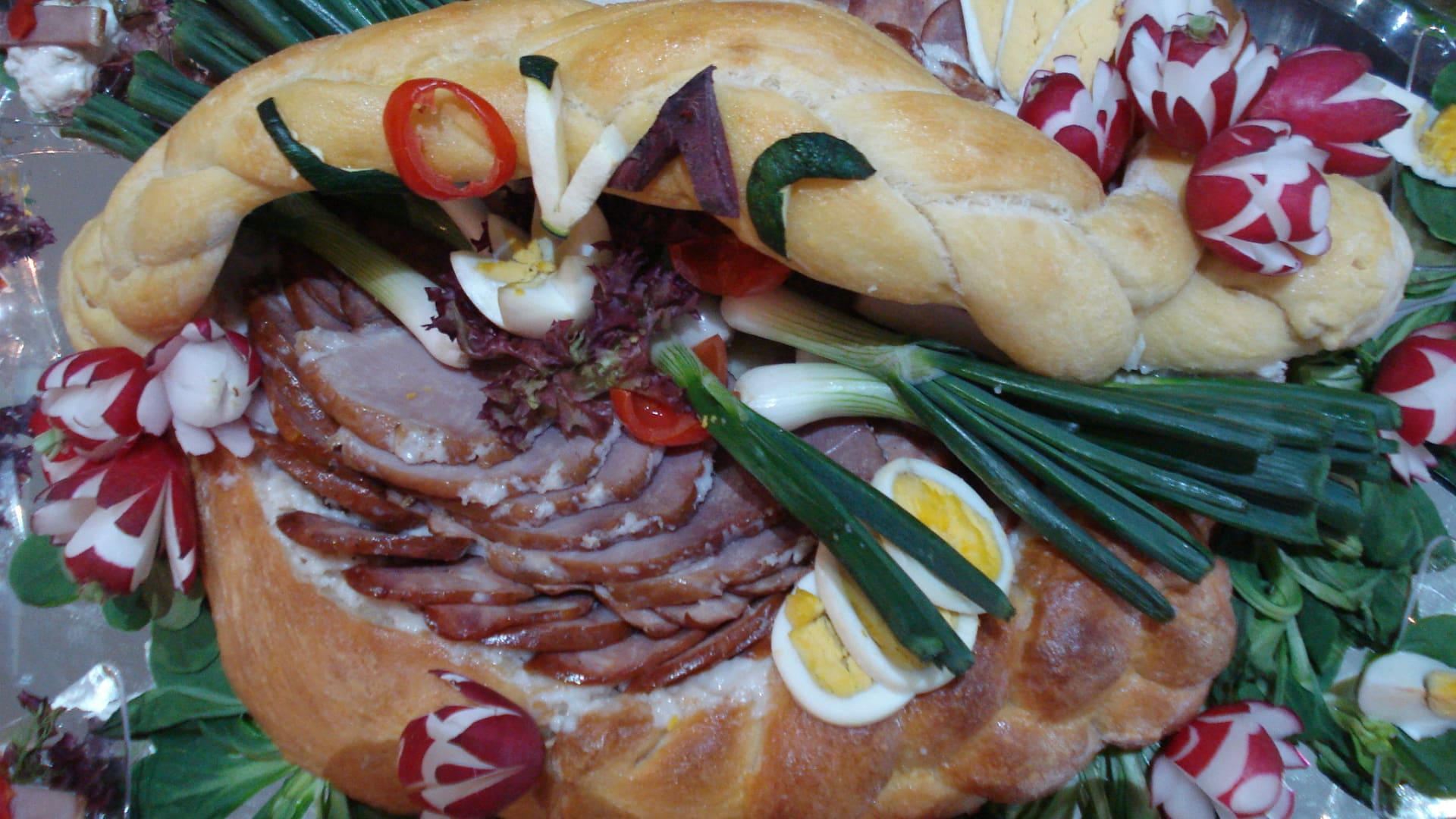 The old recipe for autochthonous meat cuts has been known to Sandra Nedeljko, from the mall Međimurje town of Puščine, since childhood. She remembers how her great-grandmother and grandmother, who had a small family restaurant business with her grandfather, used to make the old dish before the Second World War. Although there is no information on the time the meat delicacy came about, Sandra is sure that it has been prepared in her family for almost one hundred years. 
Centuries of Love
The preparation procedure has not changed much. The wooden container has been replaced with a metal one and stronger ovens have quickened the process. Sandra has continued the family tradition in her restaurant.
"Meat that has been salted stays for two days in a dark and cool place. I use 4 percent salt for every kilogram of meat. After that it goes for a minimum of two weeks into a wet "marinate". This is souse – salt water, into which garlic, pepper corns and if desired bay leaf have been added. After this it is drained for a night and smoked for a minimum of 1, and even up to 3 or 4 days. After this it is placed in boiling water where it is boiled, then drained and baked in the oven. Once it has cooled it is served in the tiblica", she explained.
The tiblica, the container in which the meat was prepared and kept, is the most important part of the story. Meat stays in it for a minimum of a month until it matures and is then prepared for use. "It's important", she points out, "for the meat to be well pressed with bacons. There must be no air, so it doesn't go bad. The bacon is a fat that is boiled, cut into pieces, most often with a machine for grinding meat. That boiled lard is mixed with salt and a greasy and salty mixture results that is used to cover the meat"; concludes Sandra.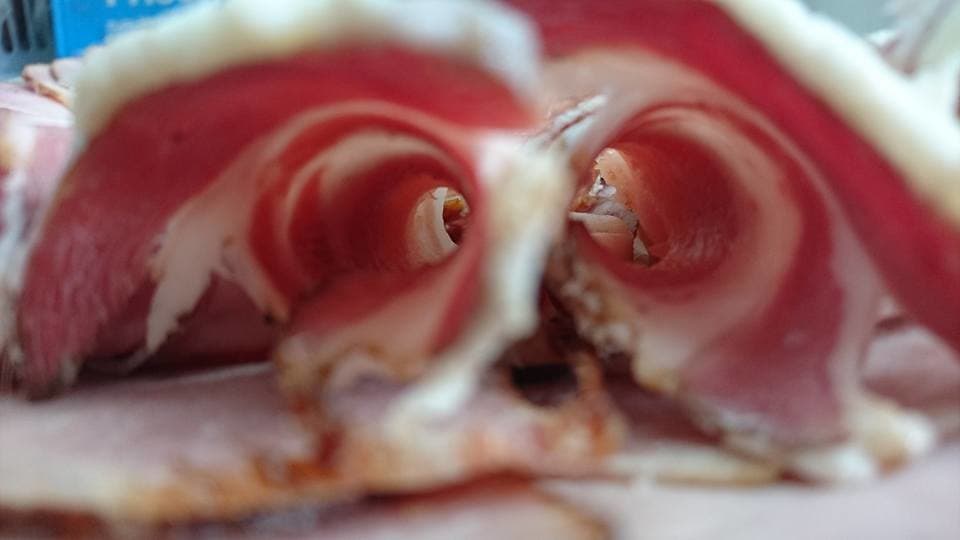 Comparison to cured ham?
The piece of meat is the same, the pork loin or pork chops, and they go into the tiblica without bones or the skin, explained Sandra. Both meats are salted. Cured ham is left in the open air, but meat from the tiblica is technically processed, it is boiled and baked. The process is a long one. "It takes time for the flavours to blend, for the bacon to take on the flavour of the meat, and the meat does not soak up any grease. After that it can stay. If it is well layered, the meat will definitely not go bad from October to May.
Regardless of the season, in her restaurant, Sandra Nedeljko serves "meat from the tiblica" every day. An unavoidable specialty on Medimurje tables is also tenfanje – fowl or rabbit braised on onions, paprika, bay leaf and sour cream. There is no Sunday lunch without boiled beef, while trganci (a type of pasta), blood sausages, Međimurska gibanica (pastry) and strudel are also served on the tables of Međimurje.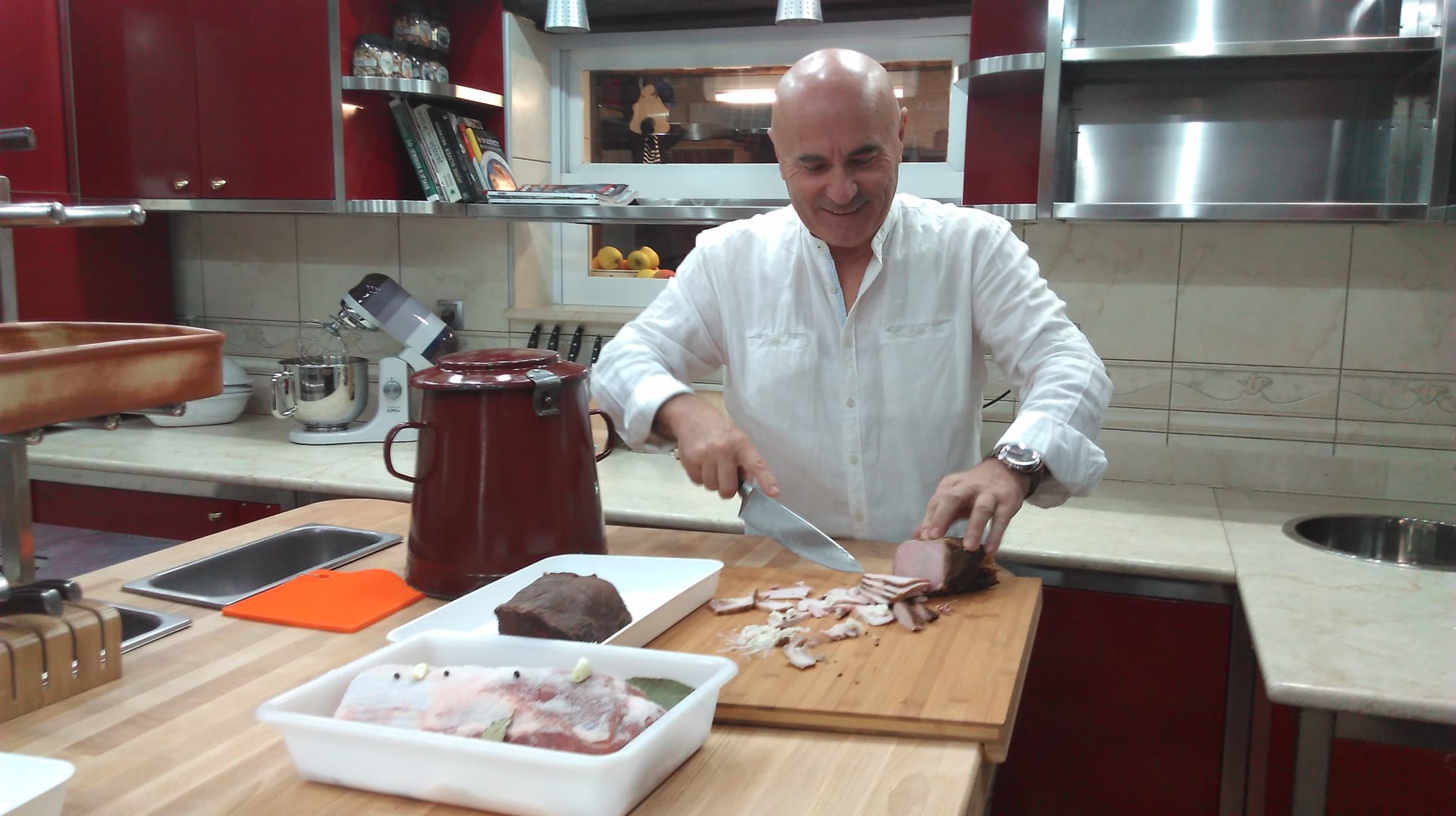 The specificity of Međimurje cuisine and Međimurje delicacies have been recognized by the Ministry of Agriculture and in accordance with national protection of names, "Međimurje Meat from the Tiblica" has been protected with a mark of geographic origin. By protecting its geographic origin, this Međimurje specialty will become recognized and sought after outside Croatia's borders as well.