The Lado National Folklore Ensemble is dedicating the year 2019, in an artistic-performance sense, to the so called old Croatian diaspora and Croats in Bosnia Herzegovina.
More than 35 professional singers and dancers, accompanied by 14 top musicians that play more than 80 traditional instruments, will include in their repertoire songs and dances from Burgenland Croats, in Hungary, Slovakia and Austria, as well as the heritage of Croats from Romania, Bosnia and Herzegovina and Montenegro. Lado will be striving to choose various parts of heritage related to various customs from throughout the year and thus enrich their repertoire which already contains numerous examples of rich and varying Croatian heritage.
Lado possesses more than 1200 complete folk costumes of high value and beauty, some of which are more than a hundred years old. Supplementing their repertoire with culture from Croats outside the Homeland, the ensemble will also enrich their selection of folk costumes, something they are already preparing for. The acquisition of the costumes will also be accompanied by the production of new shoes, head pieces, belts, hair pieces, jewellery and everything that was once worn and is used today for performance purposes.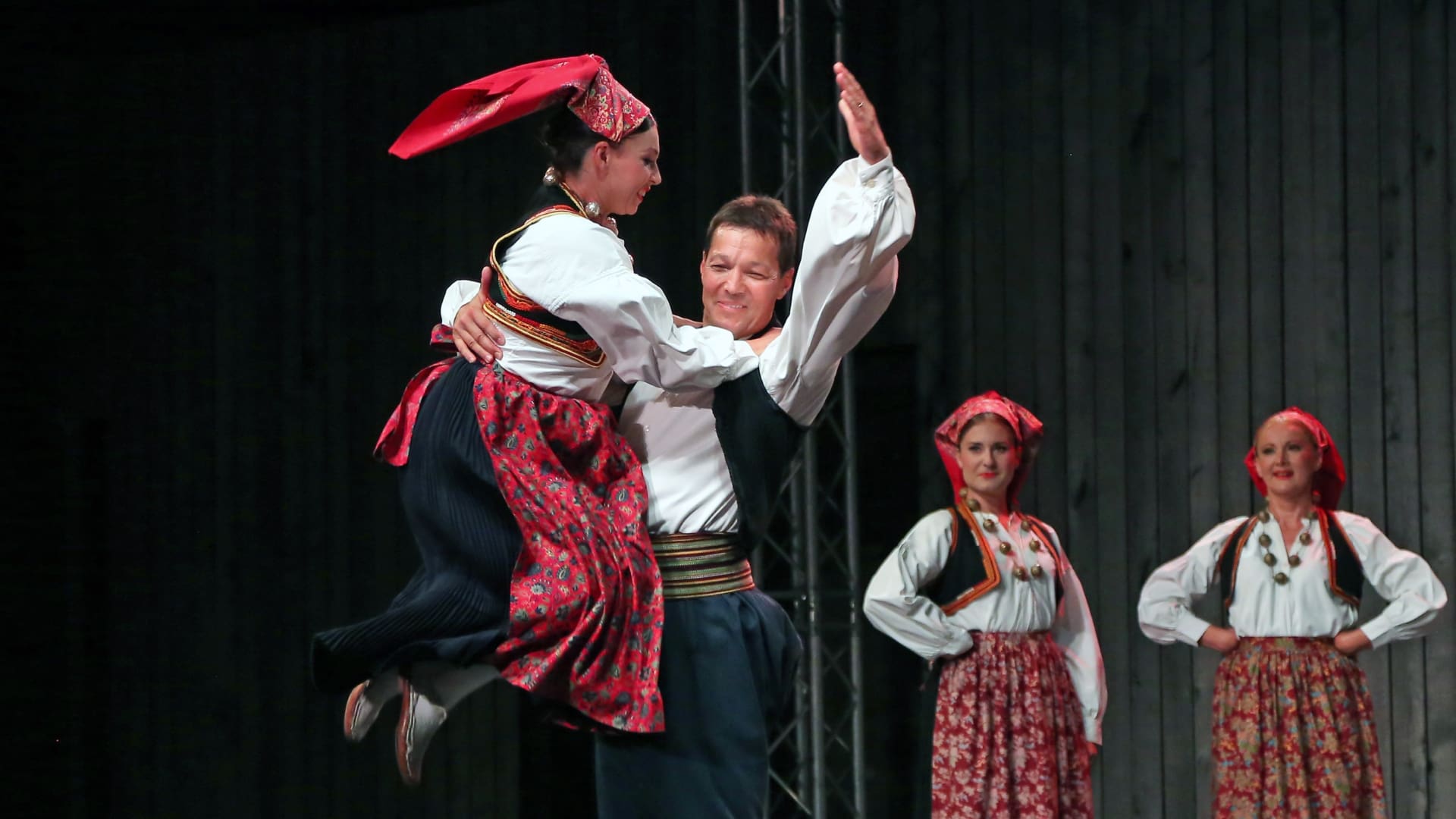 "We are caring for this, especially in the past few years, we have included many repertoires from the so called old diaspora and Bosnia and Herzegovina. They are once again in our repertoire and we have prepared numerous brilliant choreographies. For the first time we have introduced the songs and dances of Burgenland Croats into our program as a choreography," said Lado's artistic director Andrija Ivančan.
Ivančan explained that this includes a choreography based on customs from northern Burgenland Croats, as well as Burgenland Jačke or folk songs. There is also the Zagorami and Dolinami choreography related to Morava Croats who live in the south of the Czech Republic, the Over the Drava choreography related to Croats from Hungary and connected to the Drava river, which has been included in the program for the first time, as well as songs and dances from Croats in Boka Kotorska in Montenegro.
"So there is a lot and what I can tell you exclusively, perhaps for the first time to the media, is that the Lado ensemble program for next year, is completely dedicated to Croats from the old diaspora and Bosnia and Herzegovina it is called "May the sun shine for all, wherever our people may be." This will be the thematic program on the occasion of the 70th anniversary of the Lado ensemble. Here you can see how much we care for Croats from the old diaspora and Bosnia and Herzegovina," said Ivančan.
Choreographers involved in the project include Dr. Ivan Ivančan, Stjepan Perko, Vladimir Kuraja and Andrija Ivančan himself.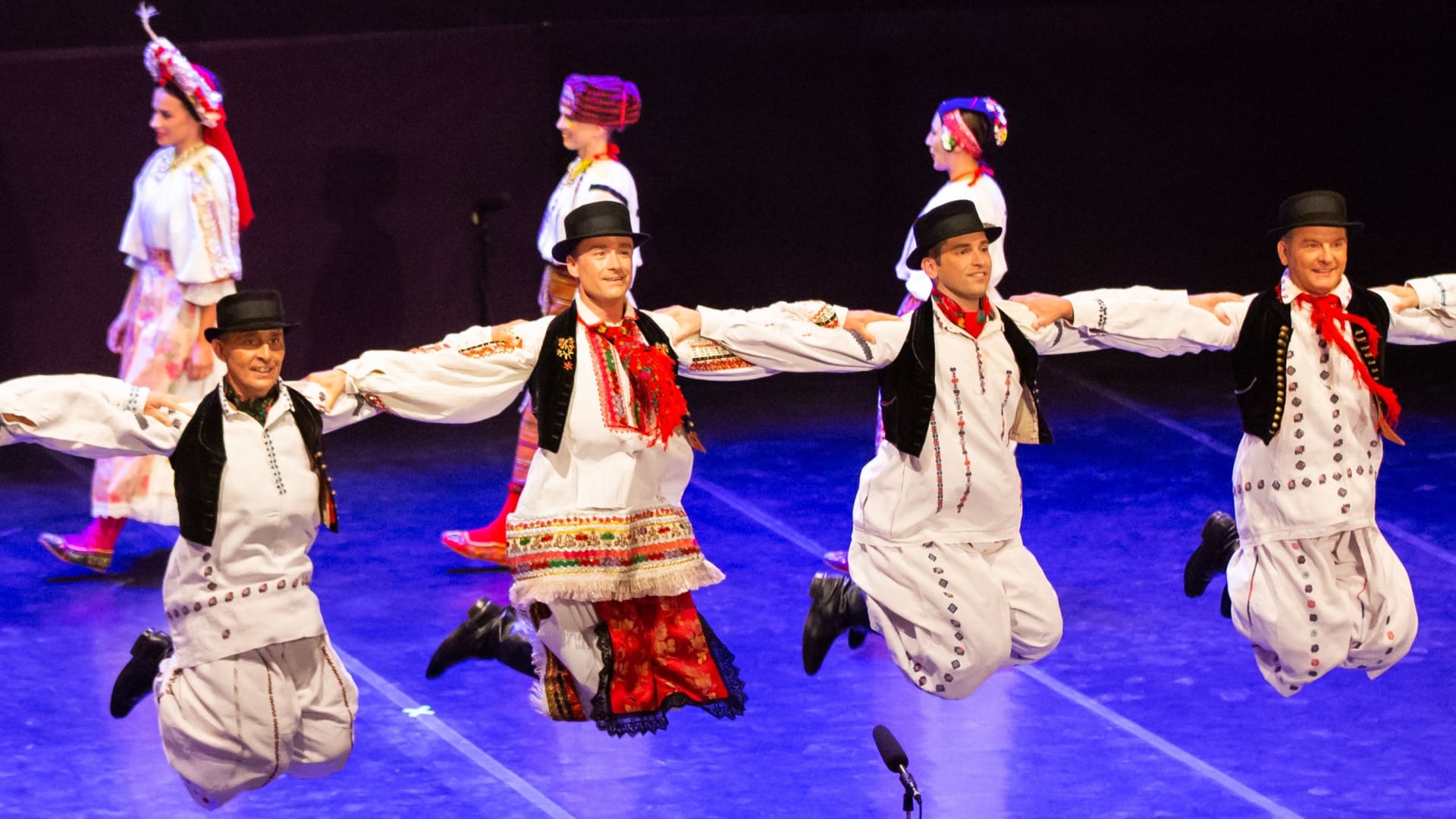 "Again for the first time there will be Croats from Kosovo, Croats from Romania, Croats from Molise, plus naturally Bosnia and Herzegovina, Vojvodina, Hungary, Austria, Morava Croats, a complete corps. When I presented this to our steering council, which includes renowned ethno musicologists, ethno choreologists and ethnologists, such as Dr. Tvrtko Zebec, Dr. Naila Ceribašić and Katarina Bušić from the ethnographic museum, I asked if we had omitted anything and they said we didn't," explains Ivančan.
Lado's program remains packed until the end of the year. They have a series of concerts under the title of Lado Anthology II which will be held in Belgrade, Slavonski Brod, the Croatian National Theatre in Zagreb, Opatija and Pazin, while they complete the series together with the Belgrade Kolo ensemble at the Vatroslav Lisinski concert hall in Zagreb. Following this they have a production with the Comedy Theatre in Zagreb titled "A Young King is Born", along with a number of standard Christmas concerts.
If you get a chance to see a performance by the Lado folklore ensemble it's truly an event you won't want to miss.
Source: HRT