An exhibit was opened in Mostar this week in honor of Franciscan Father Didak Buntić, a renowned teacher, humanist and builder. The event marked the opening of the fall exhibit at the Aluminum Gallery in Mostar, featuring paintings from the Didak Art Colony.
Namely, the Art Colony carries the name of Father Didak Buntić who is said to have brought literacy and progress to Herzegovina. However, what Father Didak is best known for in Herzegovina and Croatia is the first planned exodus of starving children, in which Didak saved thousands of children from Herzegovina by finding them new homes in Slavonia. This year marks 100 years since this key role was played by Father Didak. The Voice of Croatia's Mirjana Žugec Pavičić spoke with Darko Juka, the director of corporative communication and marketing at Mostar Aluminum.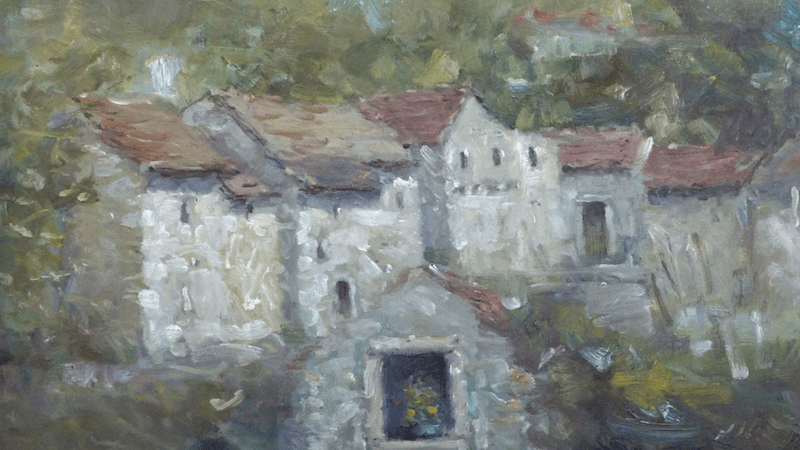 Juka is proud of the success the exhibit had on the opening day, noting that the gallery was full and the head of their county government officially declared it open. Besides the numerous artists that took part in the work of the colony and whose works are part of the exhibit, citizens were also very interested along with the media. "It's no wonder when we know how big the role of father Didak Buntić was. His significance for Herzegovina and its people was great, when in the key period of the First World War, when they were threatened with biological extinction, he saved people from hunger. I think that this exhibit paid him deserved respect in the proper manner," said Juka.
The artists featured in the exhibit are from Bosnia and Herzegovina, Monetegero and Croatia, and it includes work from 13 years of creativity. Juka notes that the Art colony is located in the small village of Gradnići, a well-known wine making region of Herzegovina where Father Didak Buntić was born. He says the colony has been active for 14 years and approximately 20 artists take part each year, mainly academic painters, printmakers and sculptors who work take part in the three days of the colony's work. Numerous works were created as a result, covering various themes and in various formats, usually featuring the theme of Father Didak and his life or Herzegovina itself.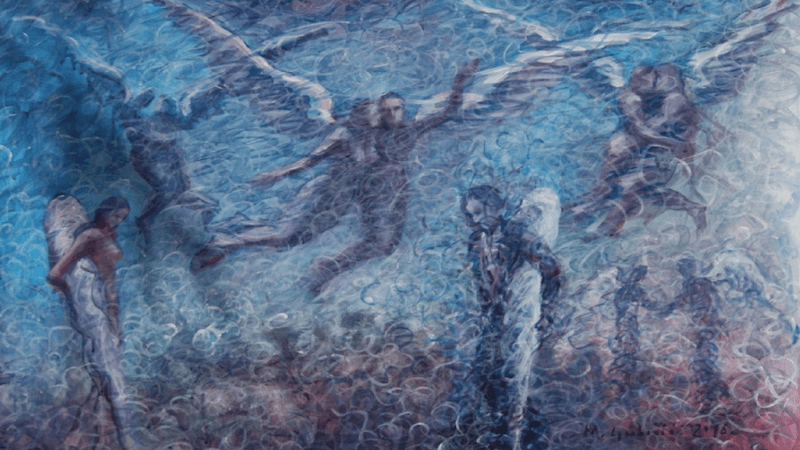 Over 200 works were gathered during the work of the colony. Naturally a number were given to people who assisted with good deeds or sold in order to keep the Didak Cultural and Arts Association from Gradnići functioning. "Today the colony has 180 works in its archive, and in order to present them in Mostar in our gallery, in cooperation with art historians we chose a third, a round number of 60 pieces, 59 paintings and one sculpture, from 50 authors," explained Juka.
Juka did not want to point out any author in particular noting that the pieces vary in a wide spectre. "However what I can point out, which will make me happy, is that we will have an opportunity to pay a certain respect and homage to a number of authors whose works are in the exhibit and they are no longer among us. I believe the arts community is aware of names such as Hamo Ibrulj, Vladimir Puljić, Frane Primorac and others who have passed away but their works remain a part of the archive. So I am glad that besides all those living artists and their quality works, we will exhibit works by these authors that should be regularly remembered," said Juka.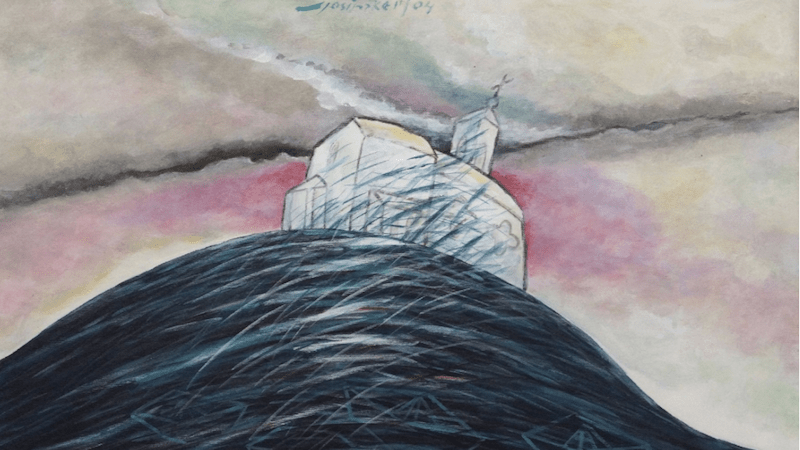 Juka recalls that it was not easy for art historians Danijela Vucović and Valerija Soldo Rešetar to choose which pieces to exhibit. "I think a good job was done. The name of the great Father Didak Buntić has been truly honored in a quality manner. The significance of this exhibit to Herzegovina is reflected in the fact that it was ceremonially declared open by the head of their county, Dr. Nevenko Herceg, who immediately accepted the invitation to be a part of the program. Besides the choice of works, Danijela and Valerija also came up with the concept of the exhibit itself, while Valerija is also the author of the catalogue review," said Juka.
Juka added that Valerija noted how the art that was created in the name of Father Didak is neither pretentious nor megalomaniacal, it is rather focused on a rounded and easy topic while also ceremonial and dignified.
Source: HRT