A very common dish that is prepared in Croatia for New Year's dinner is cabbage rolls. According to some estimates, 20 million of these meat and rice rolls wrapped in sauerkraut are cooked and eaten throughout the year.
When we ask our expatriates what their favorite dish is, cabbage rolls are always mentioned first. They remind people of the warmth of home and socializing with family.
Božica Brkan, a Croatian writer and journalist is very knowledgeable in Croatian cuisine.
"It is a very simple dish, but it can be easily ruined if you add cabbage that is too sour, do not wash it or wash it too much and do not cook it enough so it is tough, we had a chance to see that today. The stuffing consists of meat: pork, and it can be mixed with beef, that is then mixed with rice. They used to only add salt, pepper, a little paprika, or for example we can add dry meat or sausages or dry bacon, so the cabbage rolls have a special taste; today all of this is added later or food is added that is not really homemade. So those who remember those older dishes must stick to the original simple recipe. I think that people attach to their homeland in this way, in fact it is signified by those flavors and aromas," said Božica.
Cabbage rolls are a dish that connects the continent and the coast, a dish that is talked about from the beginning of October until the spring. With this dish, it's somehow easier to get over the winter days. In addition to being delicious, the cooked cabbage rolls were also easily stored outside in the cold in the days before the refrigerator, and so it remains today.
If we put some of our favorite dishes on the list of home-cooked dishes, surely there would be cabbage rolls on the list. Although strictly not a traditional Croatian dish, our people have adopted them, changed them a little, added or taken away some of the ingredients, thus making them part of an unwritten tradition taken from the east.
It takes good sauerkraut for cabbage rolls, and in Laktec they know how to make it perfectly, at least for cabbage rolls, so they also have a competition every year in the preparation of cabbage rolls.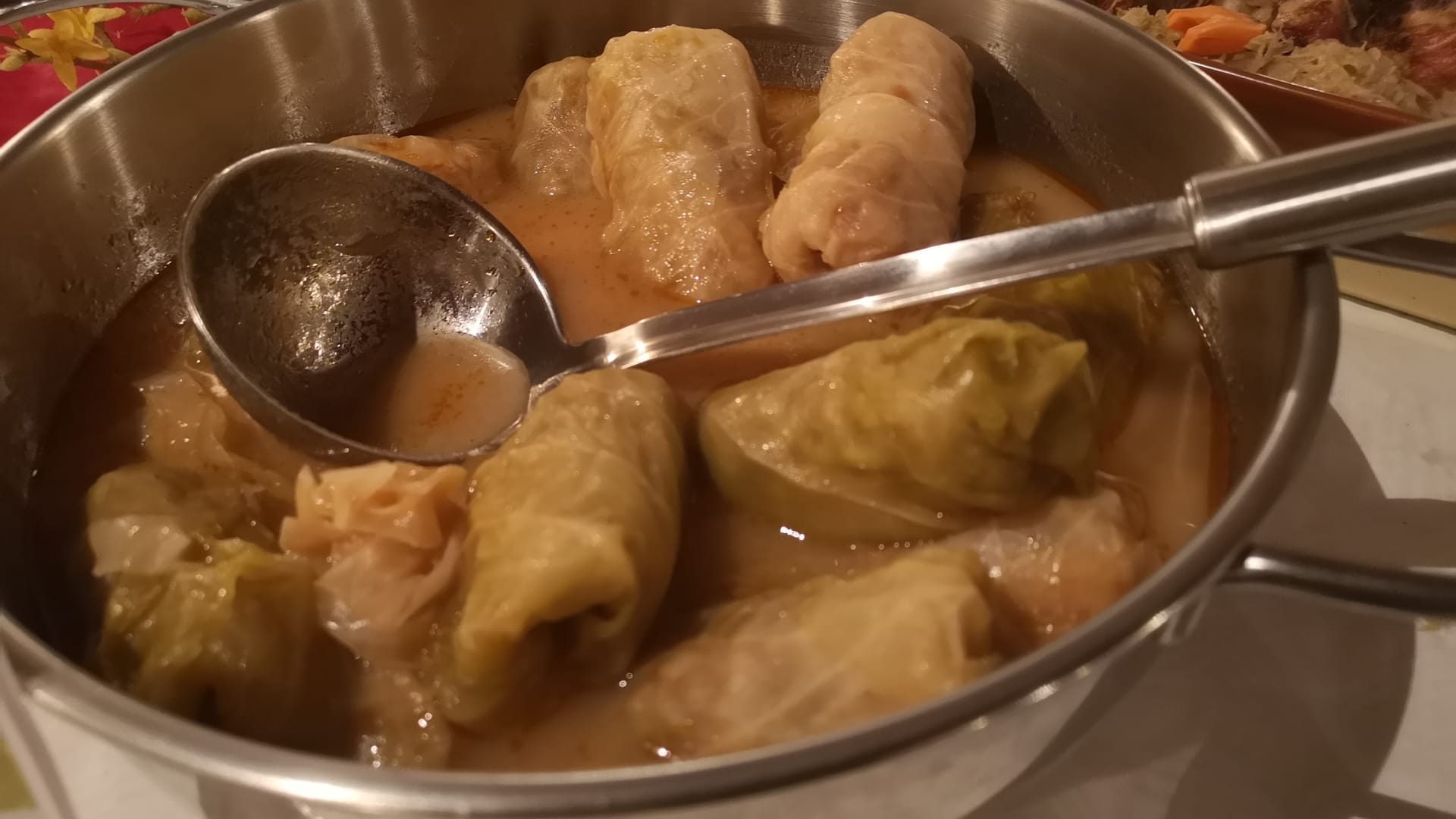 "I am Brigita Berulec and I am the organizer of the Sarmijada event from Laktec. Cabbage rolls are our traditional winter dish that comes when cabbage is pickled, for our winter storage of pickled foods and it is specific in that it is a very strong, full of vitamins and certainly cabbage rolls are specific and recognizable in Croatia. When are they best to eat? Well, from November to the end of February, because then we have cabbage that is pickled the old-fashioned way. Cabbage rolls are best eaten during winter conditions, when it is cold and when warm and heavy foods suit us.  There is no good table in the winter without good food, without cabbage rolls!" noted Brigita.
We received the recipe from the winning team of the Sarmijada event.
"I'm Djurdja Brebric from Sveti Ivan Zelina. Well, the best cabbage rolls are your mother's or your grandmother's. For good cabbage rolls, in addition to good cabbage, fresh meat, homemade, pork shoulder or spatula, is required, and I keep a ratio of 80% pork and 20% beef. Add finely chopped dried bacon, onion, garlic, pepper and a little rice or barley to the minced meat. And then it is wrapped in small leaves of sauerkraut. It is all put in a pot and additional sliced sauerkraut is placed over the rolls, water is poured over this and it is boiled for 2-3 hours. Some dry bone is added for aroma and that's it. Everyone loves cabbage rolls, for example, when I asked my grandson after five days of eating cabbage rolls what we should cook, he said cabbage rolls," said Djurdja.
Today, cabbage rolls, small rolls stuffed with sauerkraut and a mixture of minced meat and rice, are mostly enjoyed in winter, which is why they call them a winter meal, although they are not "forbidden" to prepare at any time of the year, which many do, now, in the age of the refrigerator. They can be eaten for several days until the pot is emptied, which goes quickly if there are many mouths to feed in the house.
In addition to the classic cabbage rolls from sauerkraut, grape leaves can be used instead of cabbage, as they do in Sinj, where they also call Arambašici. Arambašići from Sinj are a traditional food from the Cetina region. The specifics in their method of preparation have secured them a place on the list of protected intangible cultural assets of the Republic of Croatia.
And when Croats go skiing to Slovenia and Austria en masse, which is now, in the first half of January, be sure that a pot of cabbage rolls is traveling with them in every other car.
Source: Slavica Štefić/Voice of Croatia