"An apple a day drives keeps the doctor away." This folk wisdom has taken hold in Croatia and it is not surprising that the apple has a special place in folk customs in Croatia.
Translation: Branko Lozančić
At Christmas, the oldest way of giving was to give an apple, which today completely ignored in today's spending frenzy. 'The elderly in Hrvatsko Zagorje remember how sad one would be if they didn't receive an apple for Christmas, because the apple has always been a symbol of health and happiness. It has always symbolized some important moments in life and unity.
It's presence in the social relations of man is not suprising; a young man would propose to his chosen love by giving her a beautiful apple. It was supposed to be a symbol of his love and faith in that love. A young men would present a Christmas apple to a girl at Christmas, a decorated apple. On New Year's Eve, they would put a Christmas apple in cold water that everyone in the home used to wash their face believing that they would be fresh and healthy all year long, and girl's faces would be as red as an apple.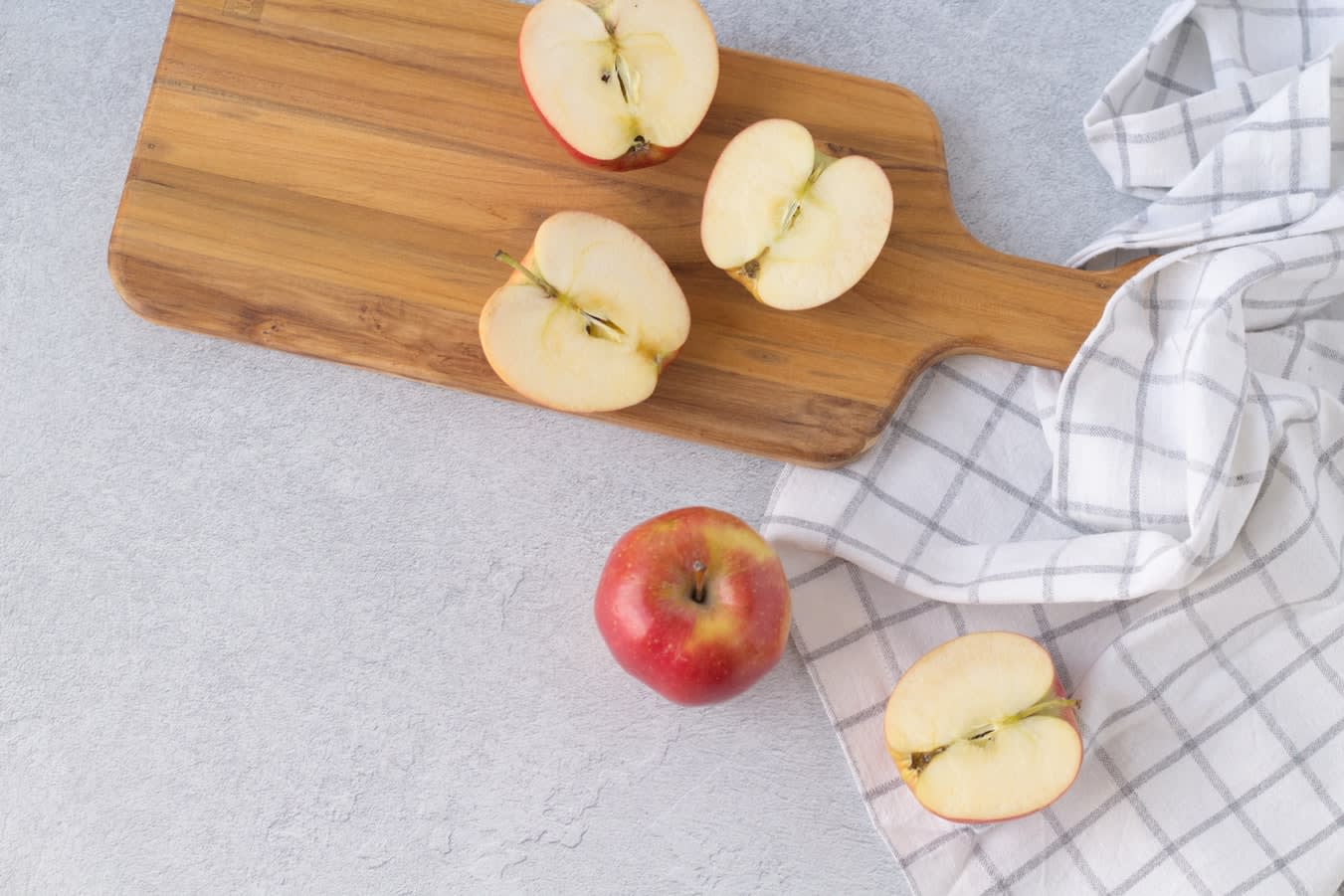 Indeed, we all know that the apple is a kind of rose, a queen, the mistress of fruit. Fruit that has not equal in its richness of stories and narratives about it, neither in importance in nutrition, nor in quantity and variety of uses. It is not surprising that a special day is dedicated to it, World Apple Day, and even the peaceful municipality of Desinic in Zagorje observe its own Apple Days.
For the gathering place, the organizers chose something that all municipalities would like to boast of if they had one: the medieval fortress of Veliki Tabor. And so apples and cakes and musicians and majorettes and many visitors gathered that day within the thick walls of the fortress from the second half of the 15th century. With kind and diligent people, this picturesque landscape not only has a rich past but also enough reason to believe in a rich future, like all of Hrvatsko Zagorje.
In the north-western corner of Croatia, near Slovenia, Austria and Hungary, this space is the Croatian bridge to Europe of which we have always been, and now are, a part of. Life near the bridge always offers residents a variety of opportunities, especially young people who can use that geographical position to survive and stay in their hometown as an attractive part of the big world around them. This is well known by Desinić Municiapl leader Zvonko Škerblin.
"We have focused the strategy of the municipality of Desinic on tourism intertwined with eco-agriculture and small and medium-sized business. We are building this development in common with Slovenian municipalities that border on ours because we have common goals. We are aware that we are small in capacity, but by joining together on our side and their side we are building the future. In promotion of organic farming for ten years we have been developing cooperation in the production and sale of apples. The results are already visible today. People move out less. We are doing everything possible to have as many children born as possible, for as many young people as possible to remain here after they finish school, so we have various subsidies from the birth of a child to college. We are also promoting a project for construction of apartments for young people in order to provide affordable housing and thus stop this trend of going to big cities, Zagreb and beyond," said Škerblin.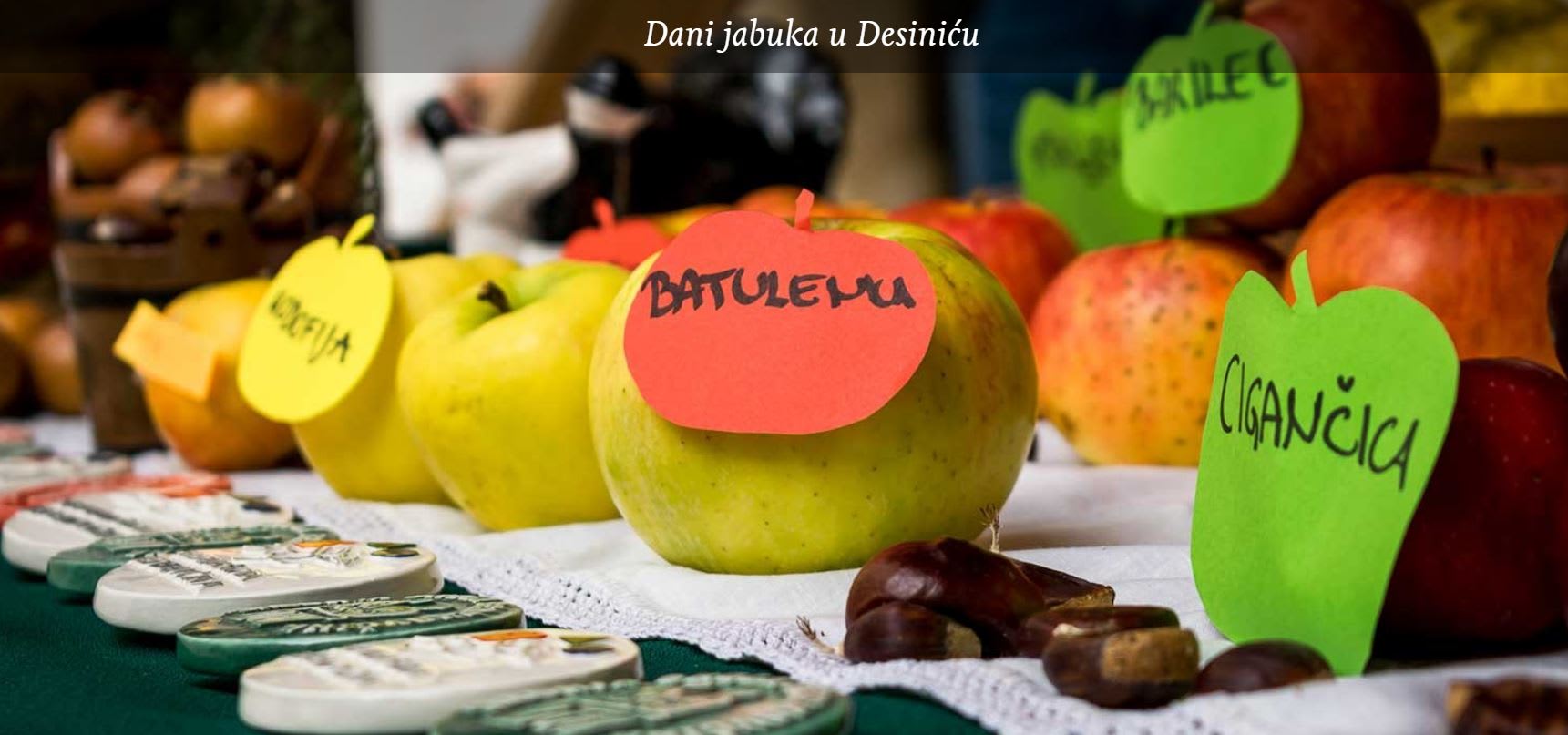 The apple is a fruit widespread in areas of Europe, North America and Central Asia that have temperate climates. Its numerous varieties grow well on thousands of acres of orchards for commercial cultivation, but also in innumerable private gardens, yards and small orchards. Rare are those single family homes with a garden where at least one apple tree cannot be found. In Croatia it grows well in the continental northern part of the country. Besides the delicious and juicy fruit, when in bloom it is a beautiful addition to our yards and gardens.
Another important thing, which also helped the apple become the number one fruit: unlike some continental fruits that are available only during a short season, the apple is long-lasting: it is more resistant to spoilage if you know how to store it. Testimony to the importance of this beautiful fruit can be found in its numerous common names such as red, green, honeycomb, Emperor and the more recent Jonathan, pineapple, Canada and golden delicious etc.
It is impossible to just list what can be prepared from this blissful fruit. The most famous is perhaps strudel, but let's not forget the various cakes, pies, and jams, then brandy, juice, wine, apple cider, vinegar and compote. Apples are cut and dried or stored whole in cellars and more recently in huge cold stores.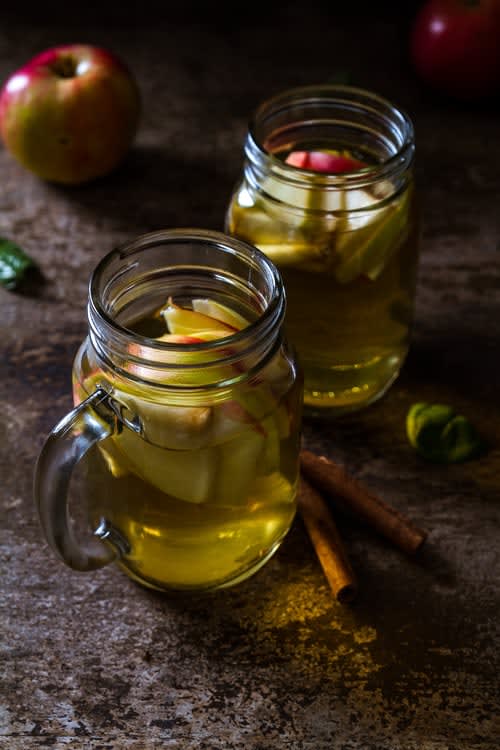 Jabučjak is an old local recipe with which many generations in the once poor Zagorje region were fed along the Sutla River. Jabučjak cider was prepared from milk with corn flour, apples and beans. Here is the old recipe that is still being prepared today in some villages or at special events where old dishes are presented, just as it was presented at the Apple Days in Desinić by Danica Firšt from Osredek Desinićki.
"People here lived off of Jabučjak. The recipe is very simple. Peel the apples. Cut them into thin slices and boil until softened in a pot with plenty of water. Cook the beans separately, or in more recent times use beans from a can. We use cherry beans most often, but you can also use white beans and any other you like. When the beans and apples are cooked and then the corn flour is boiled in the milk and add the beans. Mix carefully and add the drained apples at the end and season with salt to taste. The dish must be so thick that it can be eaten with a spoon, so it must not be too thick. We still eat it in our family today, at least twice a week. Our daughters eat it, but our grandchildren don't, but they will, when they grow up," said Firšt.
And finally: If you haven't already, eat at least one apple to preserve health and customs, which for good reason last and connect generations, both in time and space. Everywhere where this fruit adorns gardens with its bloom, it contributes to the health of many peoples around the world.