For a full 50 years Eva was the muse for Croatian artist Anton Cetin who has been living and working in Canada for more than 40 years. He dedicated a monograph in three languages "Eve: 1967 – 2017" to this icon in the form of a woman, a symbol of femininity, fertility and love.
Translation: Branko Lozančić
The artist, who celebrated his 80th birthday last year, created a crosscut of his 50 years of work through 50 carefully selected paintings, created from 1967 to today and presented them to the Zagreb public. He came upon the idea of dedicating a monograph to his muse in a rather, as he himself calls it, strange way.
- Last year I called Eve on my birthday. She was glad and happy. She reminded me of my 50th birthday and said that she expects a gift worth her name. She told me that if I don't fulfill her wish, she will no longer be my inspiration - recalls Cetin.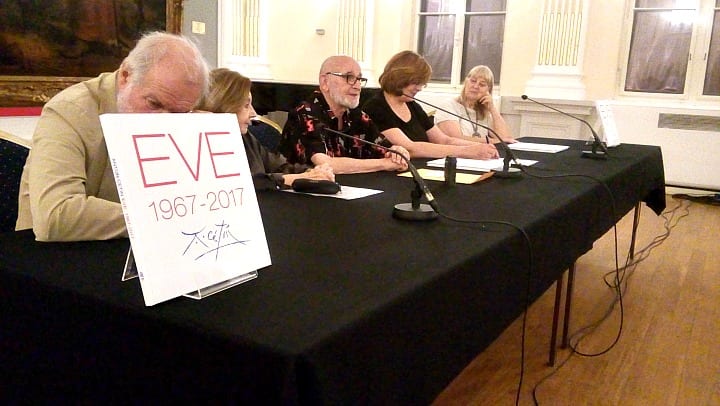 On the plane, flying from Zagreb to Toronto, Cetin's main preoccupation became the thought of what to do and not let Eve down. Of the 500 paintings inspired by Eve, he chose 50
"When the monograph was finished, Eve came again and was satisfied. She said "I will continue to be your muse and inspiration, to the end".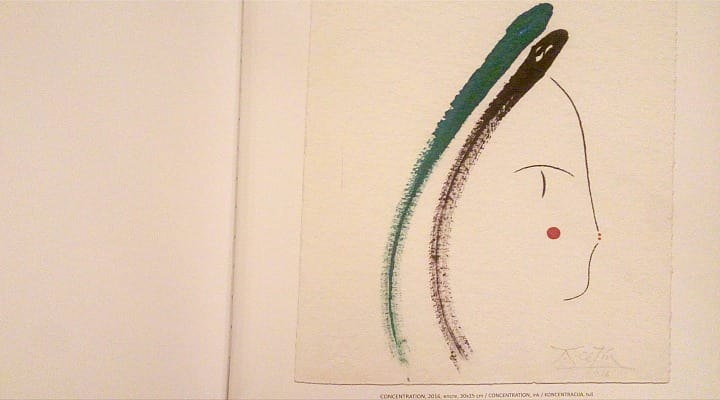 "The thought that beauty dignifies people is surely one of the thoughts that has been leading Cetin in his artistic creativity for 50 years, in search of meaning, beauty and love", said art historian Branka Hlevnjak and concluded that to Cetin Eve was what Beatrice was to Dante.
From Zagreb and Paris to Toronto
Cetin left Zagreb in 1966 and left a system that crushes individuality. Although he met Eve in Paris, that city was not heaven to him, noted author and critic Vladimir Peter Goss. "Eve pulled Cetin out and took him to a heaven called Canada and which with Eve, the birds, flowers and moon represent an artistic deliverance", explains Goss.
At the beginning of the 90's when unity of Croats around the world was particularly felt, Cetin contributed to spreading the truth about Croatia with his works, said the acting director of the Croatian Hertitage Foundation, Mirjana Piskulić. She recalled the artist's 8'0 birthday last year, when he gave his works as gifts to five Croatian institutions. "Such an act can only be done by a man that creates in an environment where he is born, but not where he lives", she noted.
In his monograph Cetin writes: "My Eve was born in 1967 in Paris, in a time of peace and hope for a better tomorrow, at a time when you could freely walk down the Paris streets and when art was felt in the air. Today, 50 years later, she leaves us to think about what kind of world we live in, what inspires us and moves us? And have we found our muse?" Think.