The town of Blato has been producing an enchantingly delicious cake for the past two hundred years, whose origins are ripped from the pages of a tragic fairy tale story of unrequited love. The famous lumblija cake from Blato is not only a symbol of Korčula but a means of bringing the people and traditions of four other Croatian islands together.
"Lumblija" is a special sweet bread which has been prepared for nearly two-hundred years. The story of its origins go way back to the times of none other than Napoleon Bonaparte and the fall of the Dubrovnik city-state and the Republic of Ragusa. As the story goes, a young French soldier met a beautiful young girl from Blato but their love was never to be. When the soldier and his army left the island, he baked the girl a cake as way to never forget him, leaving her with a farewell and a simple message: "ne me oublie pas", "don't forget me." And with a clear language barrier between the two love birds, that simple French phrase became 'lumblija', the cake of unrequited love.
Even since, lumblija has been prepared with special local ingredients and enchanting spices. And it comes as no coincidence that it's baked for All Saints' Day at the beginning of November, when we think of all the beloved persons who are no longer with us.
Every year in the town of Blato at the end of October, in order to preserve the island's traditions and customs, locals organize an exhibition and tasting of the lumblija.
Maja Šeparović, the Director of the tourist board of Blato, explains: "For us here in Blato, the story of the lumblija has a special significance because it has to do with gastronomy and migration. The cake is traditionally made around All Saints' Day, specifically on the last Saturday in October."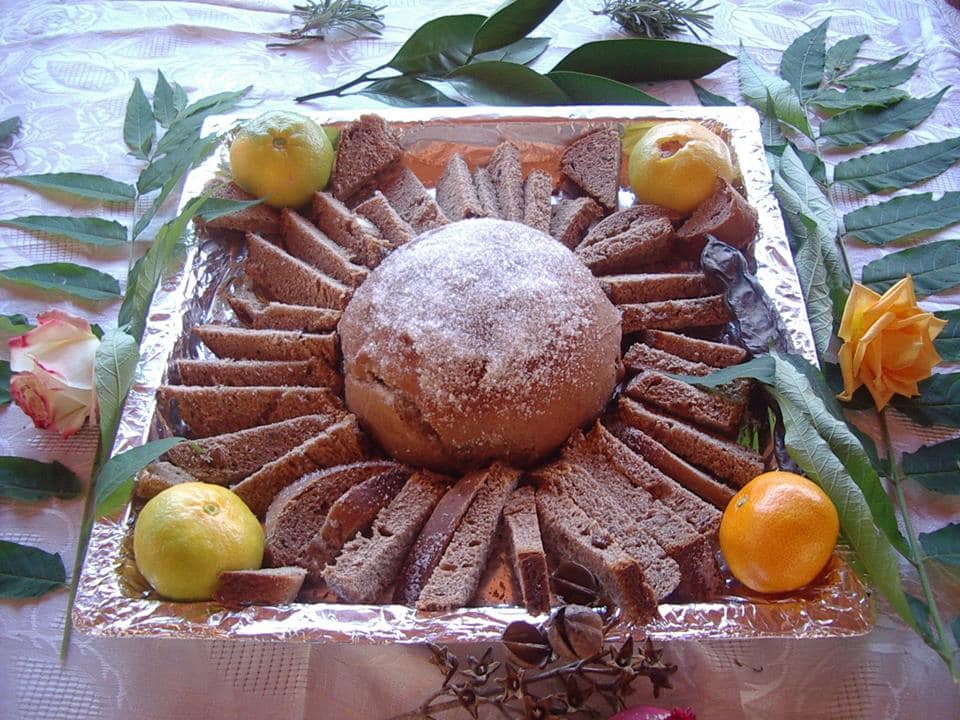 And as there are several variations of the original recipe - the more the merrier in my humble opinion - one special ingredient separates the cake made in Blato from how it's made on other islands.
"It's important to note that lumblija from Blato is a round cake of raised dough and several ingredients, including walnuts, almonds, dried fruits, as well as spices like cloves, nutmeg, and the most important ingredient of all is varenik - a sweetened and spiced red wine reduction - and without this you cannot make real lumblija from Blato," explained Maja.
Šeparović also believes this traditional cake could be the key to drawing in tourists all year round: "Our goal is to create a cultural and touristic product which will hopefully make Blato and the island of Korčula recognizable and a popular destination throughout the whole year."
Ivana Sardelić, from the Blato cultural society, is using this year's festivities to bring together three other nearby islands: Hvar, Brač and Vis.
These islands have always seen great numbers of their citizens leave in search of a better life abroad in far-off places such as north and south America and Australia and the vast Pacific Ocean.
"Blato is well known as a place of migration. Last year marked the first time that we presented the project 'four recipes, four places', which joins four lesser-known places on four islands: Blato on Korčula, Stari Grad on Hvar, Dol on Brač, and Vis on Vis. These include the black pepper and honey cookies from Hvar, pogača from Vis, Hrapačuša - a walnut cake from Brač, and lumblija from Korčula," said Ivana.
The success of the idea is based on its simplicity: trace the cultural and historical traditions of these islands through their sweets.
"Our goal was to join together all the tastes and flavors that have been passed down from generation to generation, to be all brought together in one place. We wanted this to be about the whole of Dalmatia and not just Korčula. And the best way to do this was with these four recipes. The reason being is that they have existed for so long and when people moved to different parts of the world they took these recipes and traditions with them and that is why they were chosen," she explained.
Bon appetite.