In this week's magazine, we introduce you to Ivo Majkovica, a returnee to Croatia who spent the better part of his life in the United States. Through years of hard work in California, Ivo managed to build a successful business empire and live the life few people could imagine. But something was missing. In 2005 he moved back to Konavle and he couldn't be happier. Nikola Badovinac brings you the story originally put together by the Voice of Croatia's own Tanja Rau.
Ivo Majkovica traded-in the American Dream for the Croatian Dream. Sounds absurd? Perhaps not once you get to know his fascinating story. And while Ivo's tale is definitely not unique, at the same time, it's not something that happens every day. A young, and perhaps naive, Ivo left the rolling Mediterranean hills of the Konavle regions near the medieval town of Dubrovnik for a job on a boat that took him to the furthest corners of the earth.
"Our household was very poor at that time, which must have been around 1975. For this reason, I didn't have much of an opportunity to succeed in life. Once I got a job on a boat and sailed the world for a few years, I made the decision to remain in the United States, and in a way to make a new life for myself."
And so it happened. Ivo was in the United States. This was a time when it was truly the land of opportunity. With a lot of hard work, dedication, and some luck, it was possible to build a successful life.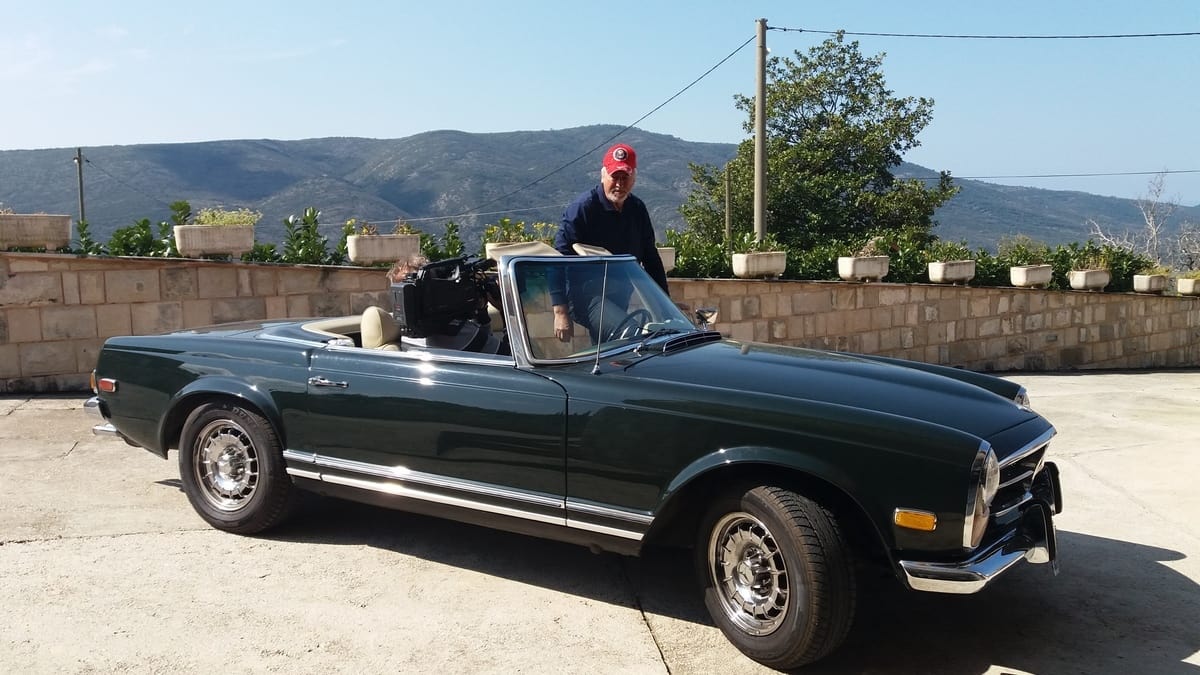 "That was a decision I made as a young man of twenty-years-old. Yes, if you really sit and think about it, it was quite risky: I had nobody and I was in a foreign land. Then one day I was sitting in a cafe and drinking a beer and I thought to myself, 'what am I going to do with my life? what's my next move?' After that, I started to get used to things and find my way, but it took a few years. I knew English well enough, so that saved me."
Ivo settled in the southern Los Angeles port neighborhood of San Pedro. At this time, Ivo started using a new name to fit with his new life in America, as people began to know him by the name Patrick.
"Then one day I was walking around the streets of San Pedro and somebody called out 'Ivo!'. I couldn't believe my ears but I heard it again, 'Ivo!'. Then I turned around and saw a friend of mine I had worked with on the boats. Then we began to talk and he told me that he had met some Croatian's and that there was a Croatian community center as well."
Eventually, as with many immigrant stories, Ivo's path led him further upstate to Sacramento, the state capital of California. But thinks there weren't so easy. His luck seemed to have been running out and he was once again a foreigner in a foreign land.
"And for some time I was lost. Then one Christmas I found myself alone with no money and no food in the fridge; I hadn't eaten in three or four days. Then I thought to myself, look I've got no money and I'm hungry. And for some reason, I picked up the phone-book and began looking through it and I came across a familiar name from back in Konavle. I knew the family, well at least my parents knew them, so I called them and told them who I was and that I was living in Sacramento. I was immediately honest with them and that I hadn't eaten in three days, so they came right away and picked me up. That's how I met some more people in the Croatian community."
Despite his luck in finding some support, life in America still wasn't so easy for the young Ivo. The streets weren't all paved with gold like he had been led to believe. There was a lot to learn and lots of hard work ahead of him: it wasn't going to be so easy after all. Ivo even married on a whim in order to stay in America and decided to give it one last push.
Although his professional experience was mostly in the hospitality industry, he knew it was time to learn a new skill and find another way of earning a living.
"I began to learn how to paint and do body work on cars. After three years I had my own garage and was working for myself. Word began to spread that I did good work and that I was honest and reliable. The company just started to grow bigger and bigger until I had one of the largest and most successful companies in Sacramento."
Life was finally good for Ivo. He was living the American Dream. He played golf with other successful entrepreneurs and business people and went on ski vacations to fancy resorts around the world.
"Then I thought to myself, 'how much is enough? how much more money do I need?' After this, money lost its value: it was no longer important and it wasn't the driving force in my life. I was looking for peace of mind. We came every year with my wife and kids to Dubrovnik and Konavle. I was always drawn back to Konavle, the place I was born, the village where I grew up... And even though the region was still poor, money wasn't important. The most important thing was living life. And that's why I came back here."
Ivo sold his business and his house at the perfect time. He bought a house in his village in Konavle and leaped head first once again into the hospitality industry. After that, the trips to America became few and far between.
"Konavle today, especially ever since I came back to live here in 2005, has really developed. Yes, in some ways it's gone fairly slowly, but it's improved none the less. I see a wonderful future for the region. But I wish that young people saw the same bright future as I do. There's massive potential in tourism, agriculture, and wine. Yes, it's moving along slowly but there is a future."
I guess we can say Ivo's living the Croatian Dream.