It is a long way from the Land of the Long White Cloud to Croatia. Aotearoa is the Maori name for New Zealand, and the free translation of the term is the one we mentioned. It has been five years since the last Croatian tour of the Folklore ensemble Kralj Tomislav from Auckland. Their performances in several Croatian cities had impressed the large crowds and we hoped that this year's tour, planned for the first half of July, will bring it to another level... but ''Corona'' had different plans.
After several months of dedicated hard work and numerous rehearsals for the scheduled this year's Croatian tour of Auckland's Kralj Tomislav Folklore ensemble, all the efforts could not come to fruition because of the unexpected circumstances caused by the pandemic. Even the tour was postponed for the next year, members of the ensemble found the way to express their great love towards their homeland and deep gratitude for a collaboration project "Kuća naše pisme" initiated by Croatian Radio television's International radio channel "The Voice of Croatia - Glas Hrvatske".  
Last year's winning song from Split Festival "Kuća naše pisme" connected its author Goran Karan, folklore director of "FA Kralj Tomislav" Goran Kačurov and brilliant vocalists of "The Shades" quartet. 
After the Covid 19 restrictions had been lifted in New Zealand, orchestra of the ensemble and The Shades under the leadership of Goran Kačurov recorded their version of "Kuća naše pisme" and sent it to us to simbolically join all of us in celebration of the 60th birthday of legendary Split Festival where The Shades were scheduled to perform live together with Goran Karan, Tedi Spalato and Klapa sv. Juraj HRM at the Retrospective night which is being held on Saturday 11th of July 2020.  
In his greeting message from a "kuća naše pisme" in Auckland, folklore director Goran Kačurov emphasized the fact that Ensemble is active for 27 years as a vital part of Croatian cultural society in this city and it acts as one of the most influential promoters of Croatian culture in New Zealand. - We should be with you right now in Croatia on tour which was planned together with our friends from Maori Kapa Haka group "Te Roopu Manutaki" and the extraordinary vocalists from Samoan-Tongoan group "The Shades". We had to postpone the tour but we have not stopped working, so we were very happy to be part of the collaboration with Goran Karan and The Voice of Croatia. Goran Karan's song "Kuća naše pisme" flew across the oceans and landed here in New Zealand, deep in our hearts – Kačurov said.
Taka, Manese, Ipu and Samson, members of The Shades are classically trained singers. They met at the The University of Auckland five years ago and decided to form the vocal quartet which is fusing their classical training with genres such as Musical Theatre, Opera, Gospel, Pop, traditional native music of New Zealand and Croatian music. Their work on "Kuća naše pisme" helped them to understand the Croatian language which have some similarities with their native tongue. They enjoyed working on this beautiful masterpiece in collective inspiration with Kralj Tomislav Ensemble and Goran Koran who was instantly recognized as their kindred spirit. - Much love from The Shades to everyone in Croatia, see you all soon – Samson says on the behalf of the quartet.   
As we have mentioned kindred spirits, it is obvious that Tedi Spalato fits perfectly into this story. He is amazed by this collaboration which connects Croats in diaspora with their homeland, on the foundations of our traditions and culture which had been passed to us from our ancestors. Also, he recollects his childhood memories conveyed with the wormth of mother's fireplace and expresses his hope to meet the members of the Ensemble and The Shades so they can perform together on stage.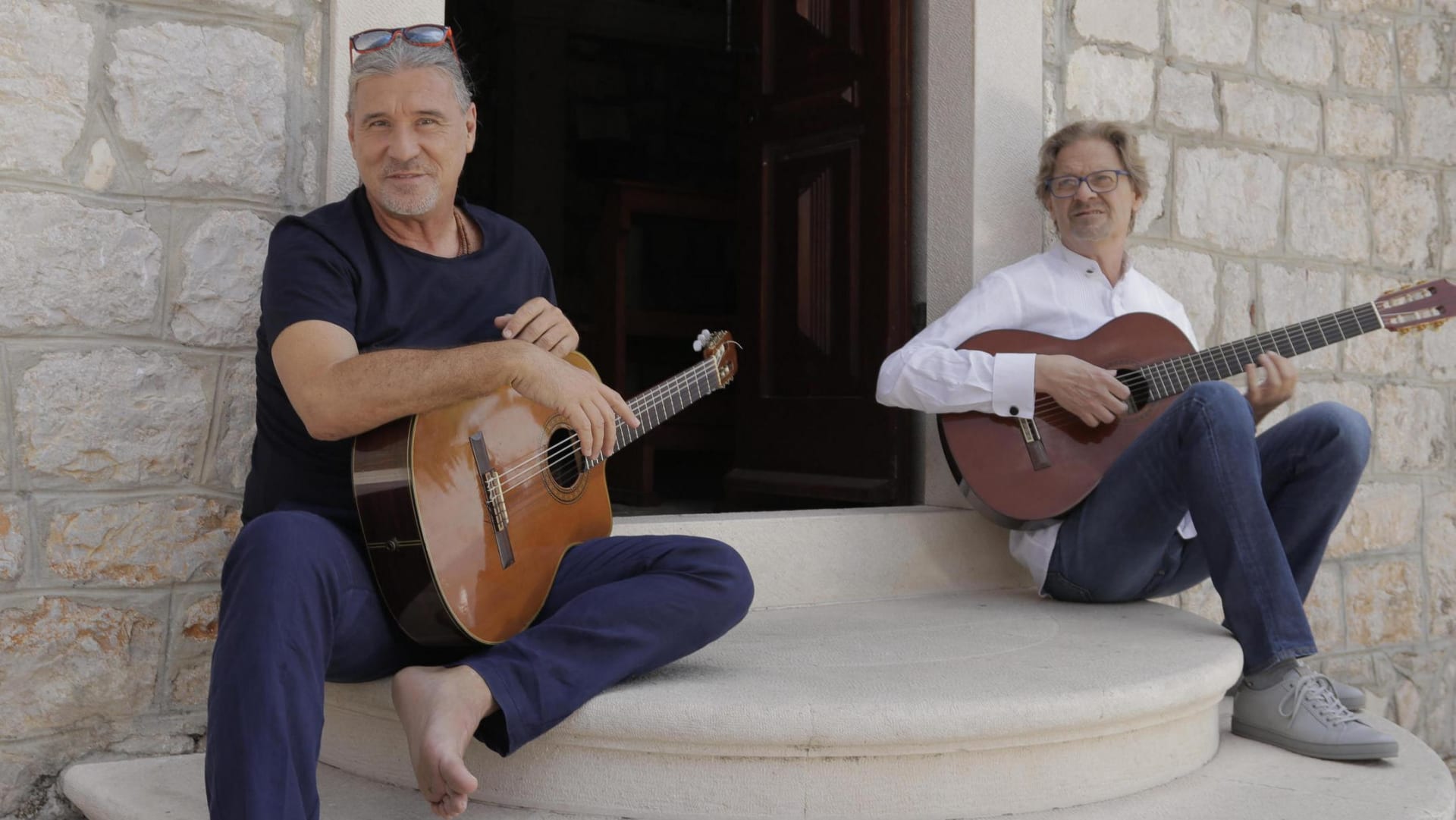 - "Kuća naše pisme" is one of the best things that has happened to me in a while. Together with Tedi Spalato and Klapa Sveti Juraj HRM we launched the song from Prokurative as a vessel and now she comes back to us from the other side of the world – Goran Karan says.
- When Goran Kačurov and The Shades sent me their version of the song, my heart almost stopped from beauty and thankfulness. This is some kind of a miracle which life gives us and all I can say is – Thank you God for a present like this and that I cannot wait to sing together with these people – Goran concludes.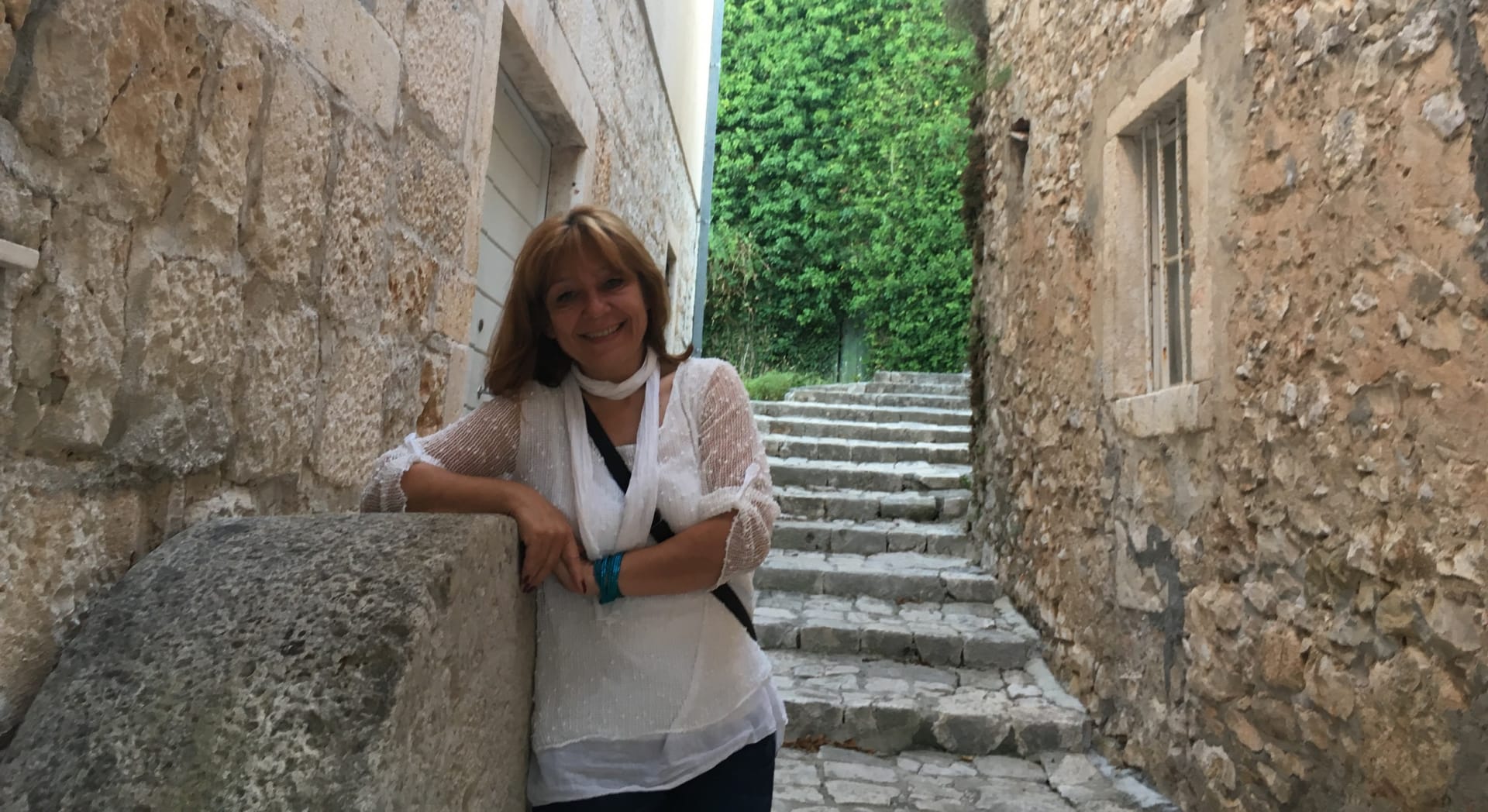 - During the last 17 years of the existence of 'The Voice of Croatia' programme, we have witnessed on numerous occasions that the phrase "Out of sight, out of mind" is not true when we talk about the connection of people who emigrated from Croatia with their homeland. It is quite the opposite, especially when we talk about our communities on the other side of the globe. I am overwhelmed by this collaboration where we have established connection between The Folklore Ensemble "Kralj Tomislav" from Auckland and "The Shades", who does not speak Croatian but have a fantastic feeling for our musical expression with Goran Karan, lead by a wonderful message of the song "Kuća naše pisme". Goran instantly accepted the idea and soon after Tedi joined our project. Every Croatian ensemble or Cultural association around the world who nurture our language and musical tradition is a "house of our song", "kuća naše pisme" – says Tatjana Rau, Editor of the Voice of Croatia International Radio Channel.