As the world gets smaller through improved technology and digitalization, the way we do business is constantly improving. 'Kliker' is a brand new platform launched by a pair of Croatian entrepreneurs which connects small and medium-sized businesses with advisors and experts at the click of a button. The Voice of Croatia's own Antonija Tomičić spoke with Mateo Juran and Ivan Zovko about the project and what it means for the economy and the consulting industry in Croatia.
The Kliker project is, for the most part, not unlike any other great invention in history - the result of market demand. According to European Union statistics, one in seven people in the EU work as freelance specialists in any given field. Ivan Zovko explains:
"Kliker enables increased mobility. You are no longer at a great advantage if you are based in Zagreb compared to being in a small town. Now thanks to the internet and platforms such as this one, you can work on any given project from anywhere in Croatia and from anywhere in the world."
This allows Croatian experts to work on international projects no matter where they are taking place. At the same time, internationally based experts - including Croatians who live and work abroad - can participate in ongoing projects here in Croatia and in that way help to bolster the domestic economy.
Mateo Juran added that it was an excellent opportunity for diaspora communities to participate in the growth of Croatia on a permanent basis.
"When we first began to use Kliker we understood that many people from the diaspora communities who live and work abroad wished to move back to Croatia. They wanted to work as independent experts and use their knowledge and experiences to help Croatian businesses: until now, they'd come here and complete a few projects and the story would end there. But with Kliker we want to enable them to have a permanent relationship with ongoing projects in Croatia," explained Juran.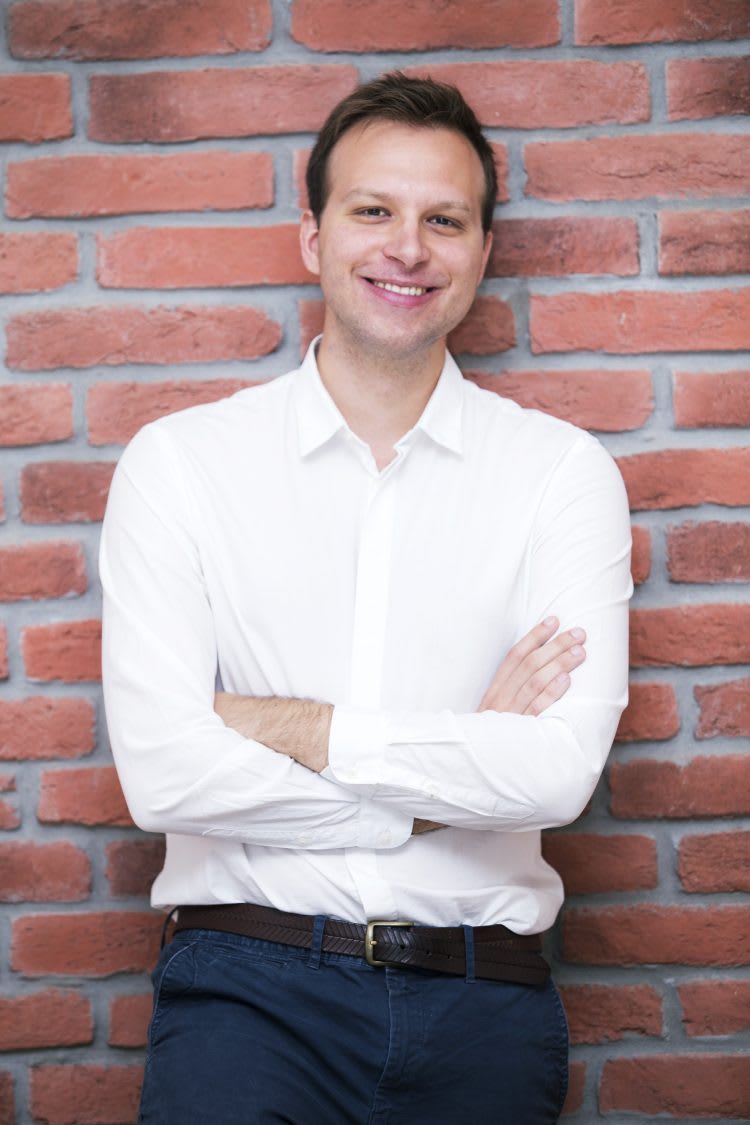 Zovko said it was important to underline that Kliker was first and foremost an export platform for Croatian talent; allowing local business people to send their expertise to other countries around the world.
Companies are now able to reach the best consultants at the best possible price with only the click of a button, added Juran.
"On the other hand, for consultants, Kliker is a free platform whereby they can attract and find new clients - which we found to be very necessary. On average, especially at the EU level, independent professionals spend roughly 70 percent of their time looking for new clients. We, therefore, think this platform is a win-win situation for both sides."
Perhaps one of the best features of Kliker is how much time it saves. And in a world where time is money, every second counts. As the platform is completely digitalized, potential consultants have 24hours to review a client's project and see for themselves if it's worth pursuing and if it's beneficial to both parties. This means that a process that in the past lasted for up to two to three weeks can now be done in only two to three days.
Zovko gave a real-world example of a direct economic benefit for a winery in Croatia, as a Swiss enterprise used the Kliker platform to invest in the local project:
"There was a group from Switzerland who invested in a Croatian winery. And Kliker was their platform for taking their first steps here and in finding experts and making the initial investment. They used Kliker to explore the local markets and find various consultants with experience in Croatian winemaking. So, this is only one example of how a Swiss company succeeded by using our platform."
Despite being only a few weeks old, Kliker has more than 250 registered consultants and over fifteen projects on the go. In short, the platform has helped businesses to relaunch projects that had stalled due to the lack of money necessary for hiring highly reputable and highly costly consulting firms.
The next step for the pair is expansion throughout the region since this service remains unique and - as noted above - quite necessary for businesses of all sizes. But the ultimate goal, says Zovko and Juran, is global expansion and the promotion of Croatian expertise at the click of a button.