The G2.4 international conference is the fourth edition of an economic meeting-of-the-minds of Croatians from around the world held in Zagreb every year in the middle of November.
This year's meeting gathered more than 200 participants, including Croatian president Kolinda Grabar-Kitarović and seventy successful business people of Croatian descent from nineteen countries, for two days of presentations and networking with the goal of boosting economic cooperation between Croatian communities abroad and Croatia proper. 
In this week's magazine, we bring you an inside look at some of the highlights from the conference as prepared by the Voice of Croatia's own Ivana Perkovac.
President Kolinda Grabar-Kitarović has long recognized the power and influence of the various Croatian communities around the world. She has made demographic renewal through economic growth a focus of her mandate and has travelled extensively across the globe in an effort to better connect Croatians with their homeland and make it easier for them to do business here. The president's principles and hard work fit perfectly within the goals of the G2 conference.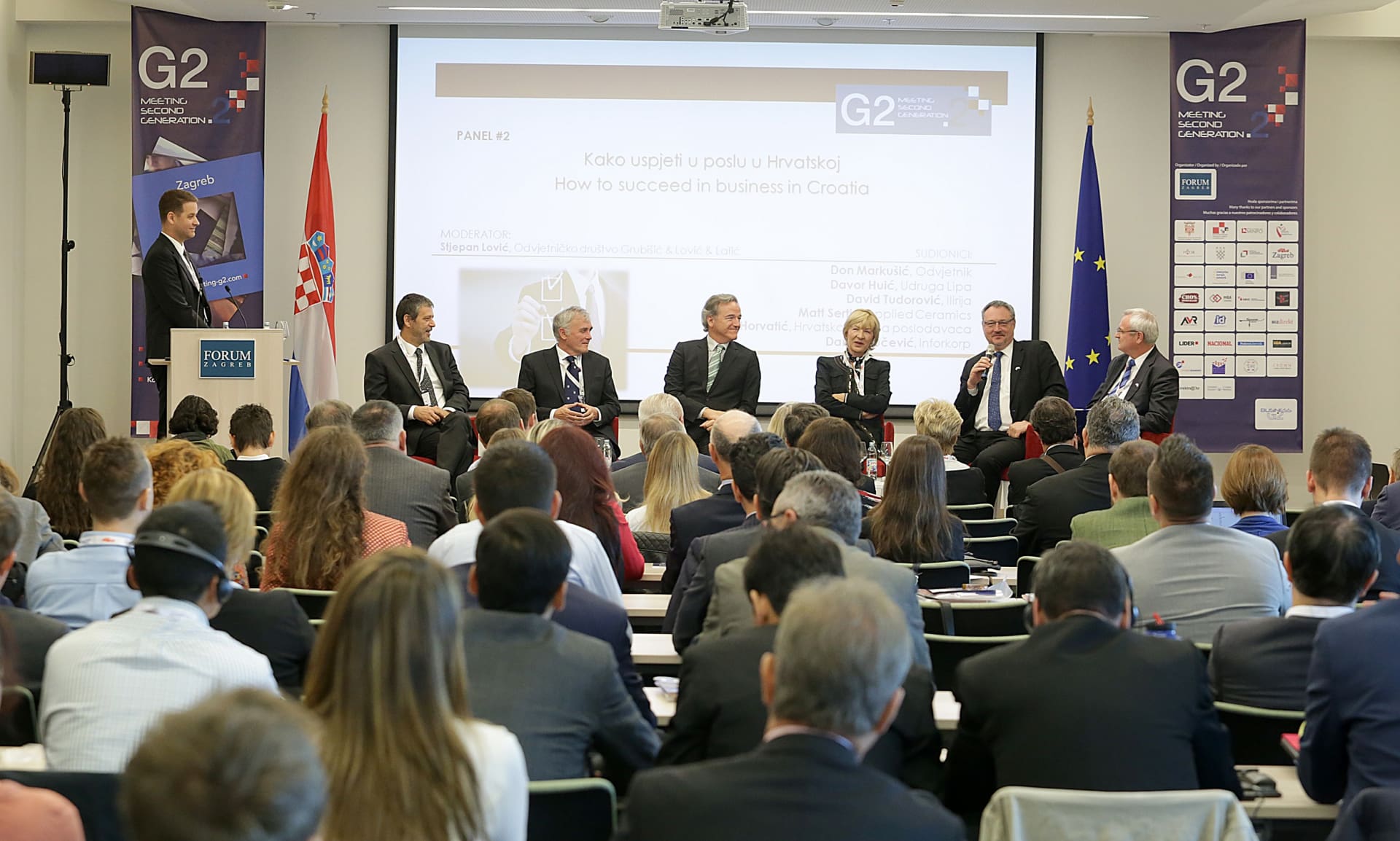 "Croatia emigrants around the world are extremely important to us and, to use economic terminology, bring added value to Croatia. It is because of the Croatians around the world that Croatia has become truly global," said the president. 
It must be noted, she added, that the economic situation in Croatia has drastically changed for the better since joining the European Union back in the summer of 2013. 
"We have recorded positive economic growth since 2015, including ramping up exports of goods and services, and better public finances. Exports and increased household spending are the main drivers behind our economic growth. We have also increased retail spending, increased construction, and continued building on positive trends in tourism and the labour market," concluded the president.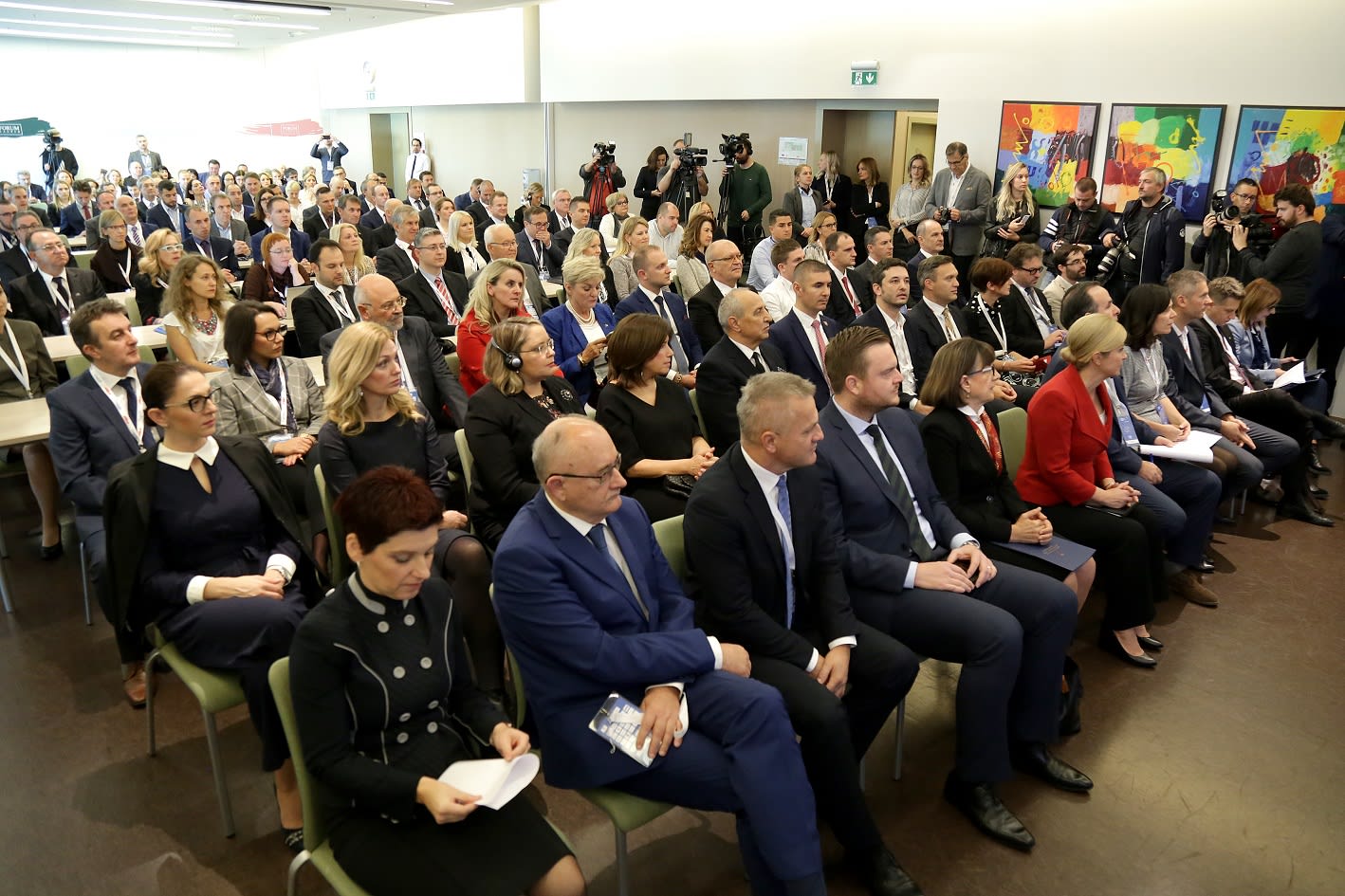 Marina Budimir, the mayor of Ilok, and a returnee from Austria, chaired the panel on developing non-traditional means of tourism in Croatia, titled "Out of the Box". Her stated goal, which she has intensively worked on since the country joined the EU, is to make Ilok, Croatia's most eastern city, into a gateway to the rest of Croatia and Western Europe as a whole. 
"Ilok is a Royal city and I think it deserves to be referred to as Croatia's Eastern Gateway. I believe it can live up to that moniker and in that way represent both Croatia and Europe," said the mayor.
The people of Ilok can lay claim to another impressive title: Winemaker to the British Royal Family. And for a town of only five-thousand souls, beating out the world-famous vineyards of France and Italy was no small achievement. So, how exactly did Ilok's traminac - an old and fragrant sort of grape, known throughout Europe as Gewurztraminer - come to be served to English kings and queens?
"A Royal delegation travelled around Europe looking for the best wine. And they made their choice after tasting our traminac from Ilok," explained Budimir.
But the royal connection does not stop with Croatia's fantastic wines. Branka Čubelić, a returnee from Australia, has propelled Croatia to the top of the list for many people around the world after a recent presentation in London promoting Croatia as the perfect wedding destination gathered no less than 25 members of the English royal family.
"I always say: "Who can promote Croatia better than a foreigner?" This year, the film Mama Mia 2 was filmed on the Croatian island of Vis. I was there and I got to meet many of the film's stars. Four of them attended our presentation and gala event in London. The main singer from the first and second Mama Mia films actually sang at our gala event. I really want people to have the chance to experience different cultures," said Čubelić.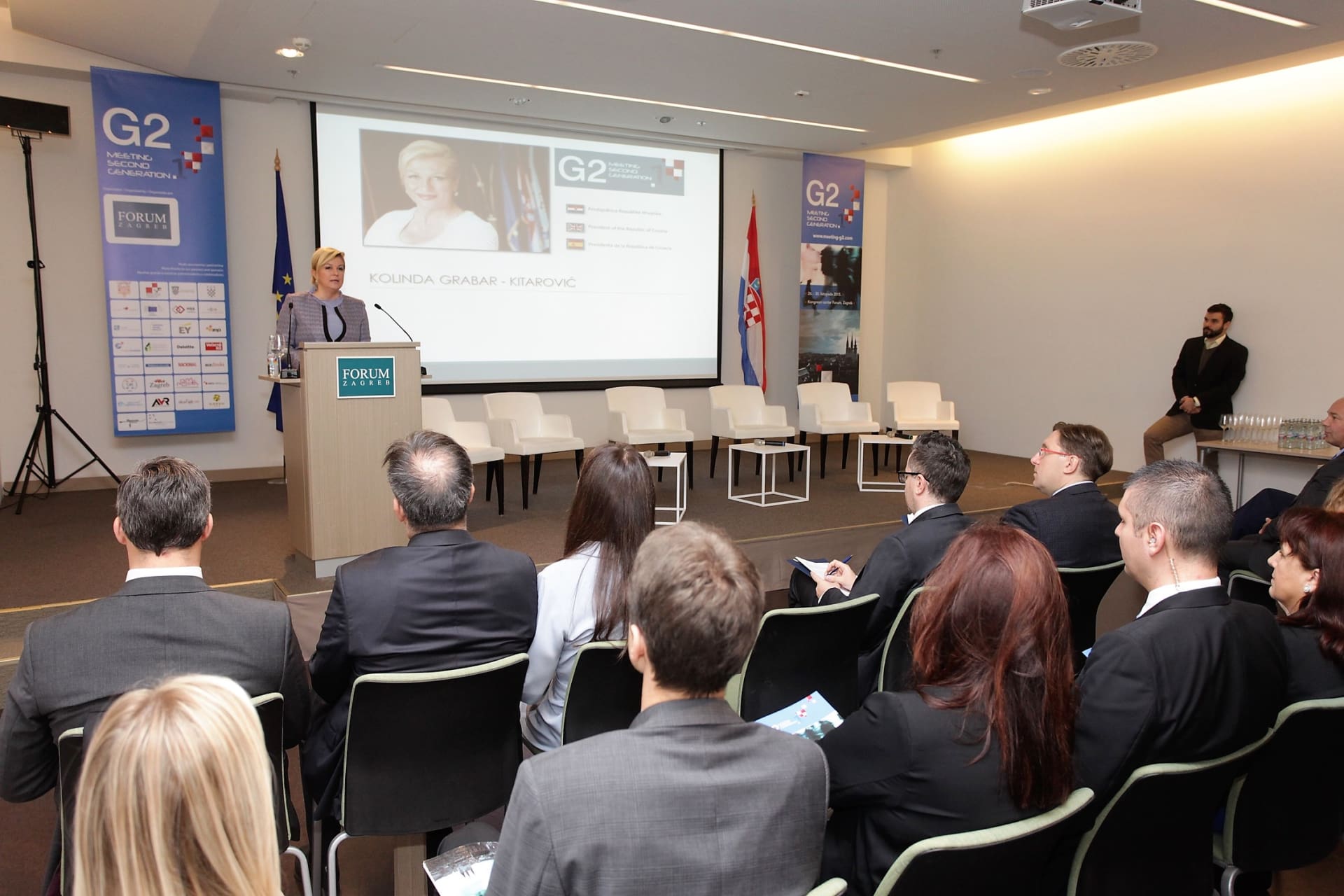 Croatia has enormous potential to attract investment and tourism by gaining recognition from the Council of Europe and the European Cultural Route program. The prestigious title is awarded to cultural routes recognized as significant throughout Europe by promoting shared culture, history, memory and European integration - fundamental values promoted by the Council of Europe.
And while Croatia has the potential for seventeen such cultural routes, the country has managed to garner only nine so far, explains Dubravka Davidović.
"All the routes are thematic. People come for specific reasons, whether that be wine, olives, chocolate, or anything else. In this way, we automatically attract tourists throughout the year. Our products are promoted with next to zero cost and we are able to reach markets that are otherwise remote and difficult to access," said Davidović. 
The driving force behind the G2 conference is to better connect Croatians around the world with Croatia to improve overall economic standing. And with nearly as many Croatians outside Croatia as within its borders, the potential is enormous. 
At the same time, much more needs to be done. In South America, for example, an economy of close to 500 million people - of which 600 thousand are of Croatian descent - Croatia has no economic representation. In comparison, there are no less than four Croatian Chambers of Commerce in Australia.
Stjepan Antunović, deputy president of the Croatian Chamber of Commerce in Victoria, Australia, explains the value of such institutions in fostering positive economic growth: "We work to bring together Croatians in Australia and with Croatia. If someone wishes to sell a product or service they can do so through us."
Nebojša Čupin is only one of many success stories of Croatian business people using know-how and an entrepreneurial spirit - a combination that seems to be lacking here in Croatia - to create and market a hit product. Čupin, a Croatian-born, entrepreneur struck gold in America with his famous Dida Boža brand of jams.
"We began a long time ago, about twenty or so years ago, by selling fig jam. And it became an instant hit. We now sell in over thirty-thousand stores and have some two-hundred distributors throughout the United States," explained Ćupin.
And with his main market firmly based in the United States, Čupin struggles to grasp the fact that Croatia still has no agreement with the USA regarding double taxation - a fact that sees him pay taxes in both countries. 
At the same time, there seems to be an air of optimism and a will to change; namely in removing administrative barriers, improving legal safeguards, lowering taxes, and promoting small and medium-size businesses. And after four years running, the G2 summit looks to be finally living up to its billing as a 'Look to the Future'.