The "Destination Napoleon" Cultural Route is just one of the interesting cultural routes in Croatia. These routes represent a different type of interactive and sensational cultural tourism.
This is a new product for Croatia, but not for Europe and culture has been placed among the top ten tourism products that will be focused upon within the "Development of Croatian tourism" strategy while an action plan for cultural tourism has also been prepared at the Ministry level.
"Cultural tours open the door to cultural tourism and the presentation of our rich history", said Dubravka Davidović, the president of the "Tur Kultur" Croatian Tourist and Cultural Association.
"I am glad that this project is recognized more and more in Croatia, it is ideal for extending the Croatian tourist season. I have been working in tourism for a long time, I have forty years of experience in tourism, and I was always troubled by examples of people who invest in tourism and actually have a very short tourist season. True, in the last few years it has prolonged, but again six months is not enough to justify and pay off a primary, usually very high investment," said Dubravka.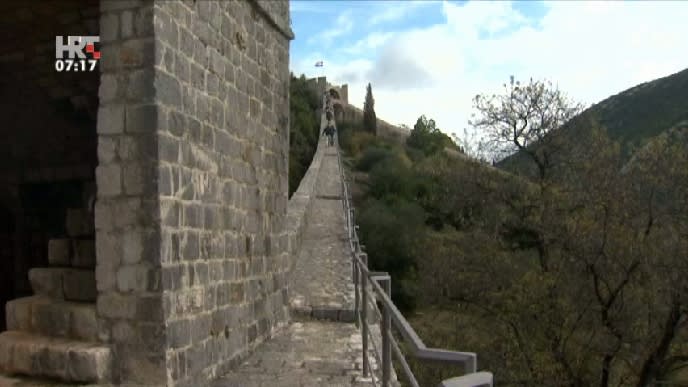 Cultural routes Europe is a project that came about thirty years ago with the creation of the European Union, to show together the cultural values of each European Union member country. The first route was the Santiago de Compostela, which is visited a lot, it is growing and is currently most likely the most popular of all the routes.
"I must say that I really am sorry that Croatia is no longer participating in this whole story of cultural routes. I often point out in conversations with journalists that Croatia has the infrastructure for such a thing, only a little effort need be invested, to promote our country, to talk to the relevant people to get us on that route, to be part of that route, because by putting the state on such a route, it gets free marketing," said Dubravka.
Dubravka noted that today tourism is different than before. More and more people travel out of their interests, and when you have some interest, something that interests you, you will travel to the end of the earth for it.
All these routes are actually thematic routes, meaning people are visiting us because they are interested in something like wine or olives, chocolate or even cemeteries. Croatia has the potential to offer seventeen such topics that are available to tourists throughout the year and since we have a varied offer, guests also come from far away markets, and it is quite difficult to attract such guests if you don't offer quality tourist themes.
"To my knowledge, the most active in Croatia is the cemetery cultural route. It sounds a little weird, but people who deal with this type of tourism have a very good offer, there are always some events. After that, I would point out the cultural route of wine, the route of olives and the cultural route of St. Martin. I should emphasize that much more on each of these routes needs to be done," noted Dubravka.
Dubravka Davidović is also the coordinator of the "Destination Napoleon" cultural route, which is currently holding its third road show in China, and has been named after the Napoleonic legacy in Europe. Naturally, Croatia is involved, and there is a possibility that this offer will make a revitalization project of Napoleonic roads, especially attractive for the development of cycling tourism.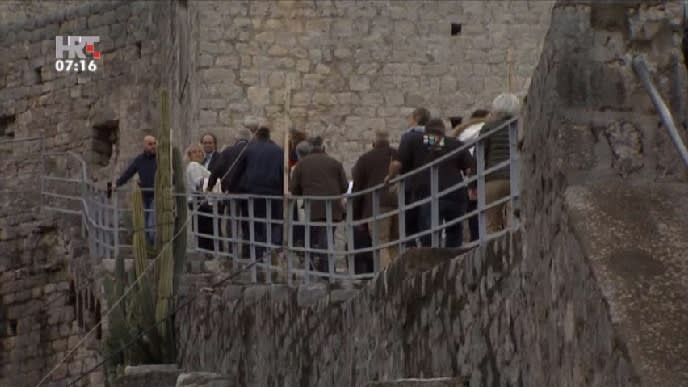 "There is something happening on each of these routes, but in my opinion the offer needs to be more varied because our goal is to become part of the story visited by tourists with special interests, because guests spend much more, because they spend money on their own interests. They have no problem with spending a lot of money to see what they are traveling for" pointed out Dubravka.
Unfortunately, among thirty-three European routes, Croatia has not yet begun its own route, although nine European routes go through it. We are currently working on this and we hope that a Croatian route project will succeed, and this is the cultural route of Nikola Tesla. In addition to being a world renowned scientist, he is also one of the most famous Croatian emigrants. Of course, there are still things that need to be cleared up and problems in starting this project, but hopefully it will succeed.
Cultural routes are also an ideal project for the start-up of small and medium-sized businesses because it is difficult to invest and open a hotel that will work for six months and be closed for six months. She notes that this is a project that gives you the possibility of year-round tourism, in every segment, from hotel and catering to souvenir production. There are twenty to thirty positions in which funds can be invested, and they will definitely pay off over time.
"I think that Croatia will be more involved in the project of cultural routes this year because it is one of the priorities of the country, which was confirmed by Foreign Minister Marija Pejčinović-Burić. This project is important because it strengthens our position in Europe, with whom we share common values.
It's great that the project is finished and you don't have to invest much in it, of course if you want to build a hotel, you have to invest, but I go back to the fact that marketing and promotion for this project have already been elaborated, which greatly eases the launch of the cultural route," emphasized Dubravka Davidović.
Source: HRT
Prepared by Ivana Perkovac and Antonija Tomičić.