High cliff cliffs with rows in a fish bone pattern at the old quarry on the island of Vrnik are witnesses to centuries of painstaking work in manual extraction and carving of stone blocks by old craftsmen from the trade. Vrnik, across from Korcula and Lumbarda, is called a treasure island by locals, because here stone is a treasure.
Of all the Korčula islands on which stone was extracted, Vrnik has the oldest stonemason tradition. The ancient Romans discovered and used the high quality stone on Vrnik for their palaces, while the quarry flourished there in the 14th century with the development of a stone mason workshop on the island of Korčula due to the need of Dubrovnik's master craftsmen for quality stone. 
The old quarries have long gone silent, but the guardians of the cultural and historical heritage and those that keep the stone-carving tradition on these islands are very important because they are woven into the history of their survival. Lumbarda gave well known craftsmen this trade.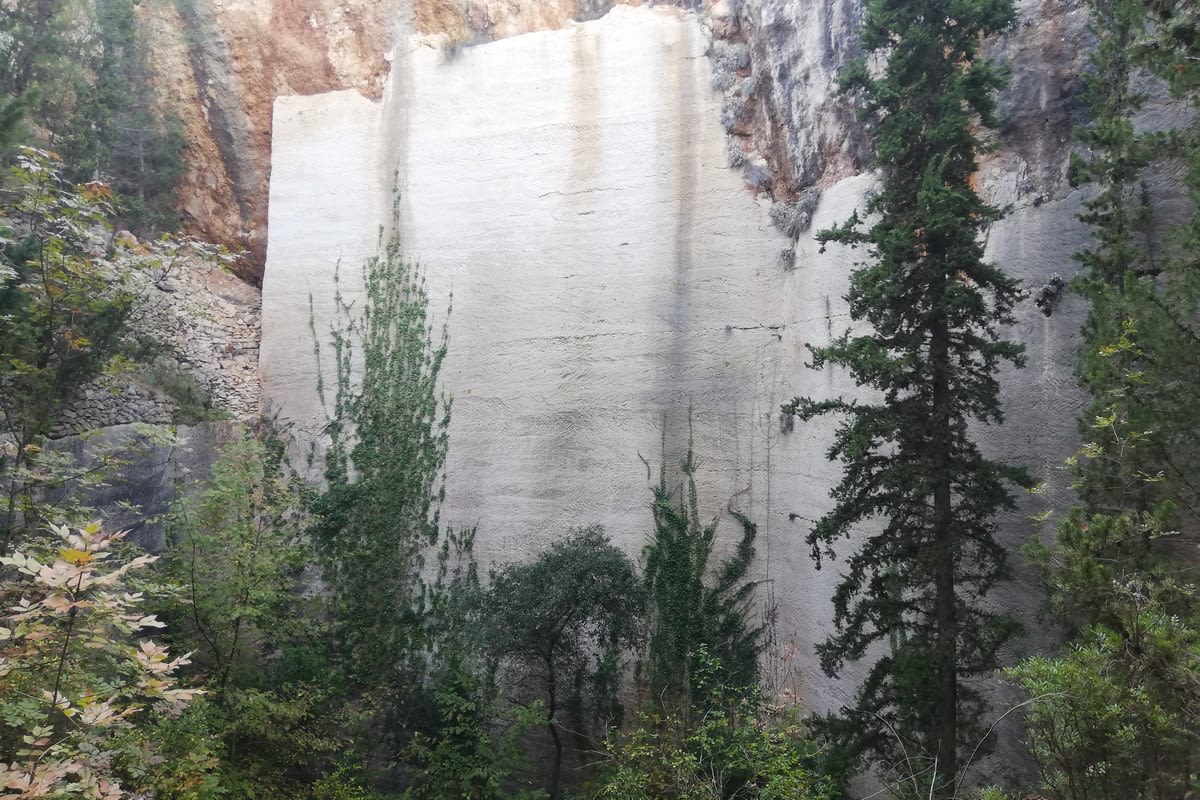 The continuation of this family tradition is the life of Ante Jurjević Antunica, from Lumbarda.
"Here, every one of these scratches seen on this white stone, was made by a human hand with hand tools when removing blocks and stones in this hole here. One our left and right sides we still have massive yet to be extracted stone masses of very high quality, but since today it is forbidden to extract stone on Vrnik, it is actually an outdoor monument," explains Ante pointing to gouges in the stone's surface.
Ante goes on to show an inscription reading "V. J. 1929 ", which means that from 1929 it was permitted to dig that particular hole and the inscription was written by his late uncle, his father's brother. He proudly notes that these were actually the beginnings of extracting materials on Vrnik which lasted until the 1950s when the old island quarry was closed and a hole or cut quarry was made for extracting stone.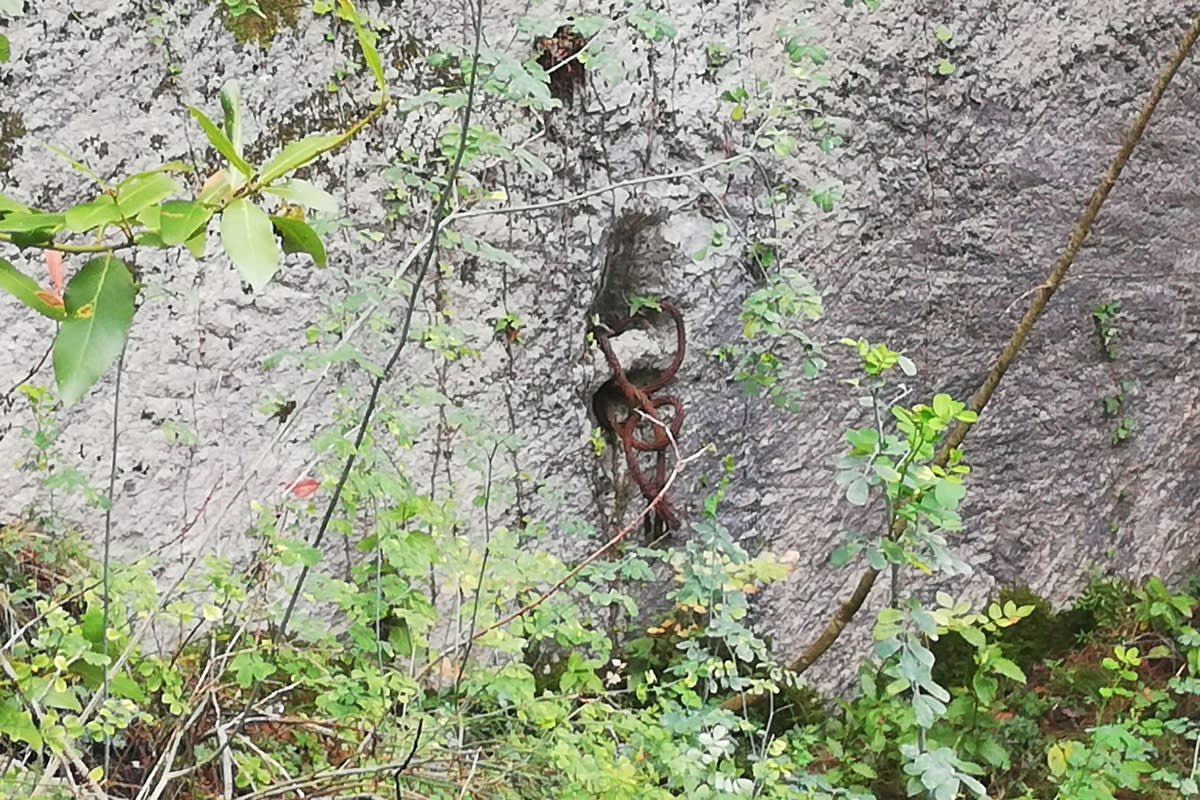 "My start in stone masonry began as a child when I took my father's stone mason tools and shaped a stone to make a bird bath. Then when I and my friends turned 11 or 12 years old, sculptor Lujo Lozica decided to teach us in Lumbarda. One summer, he took us to the island of Vrnik, near the shallow Buffalo bay, and there he passed on the great love for stone and its dust," says Ante.
Ante finished school on the island of Brač, then stonemason school in Pučišće and then returned home. He notes that his perseverance in certain things is mainly determined by his genes and he has a certain spite, an anger towards people who say that nothing functions at home and towards people who say that they should all move and leave their island. Ante is against this. He is for people remaining in their ancestral home, to preserve what they have and demonstrate to others that they can succeed and don't need to be servants to other masters around the world.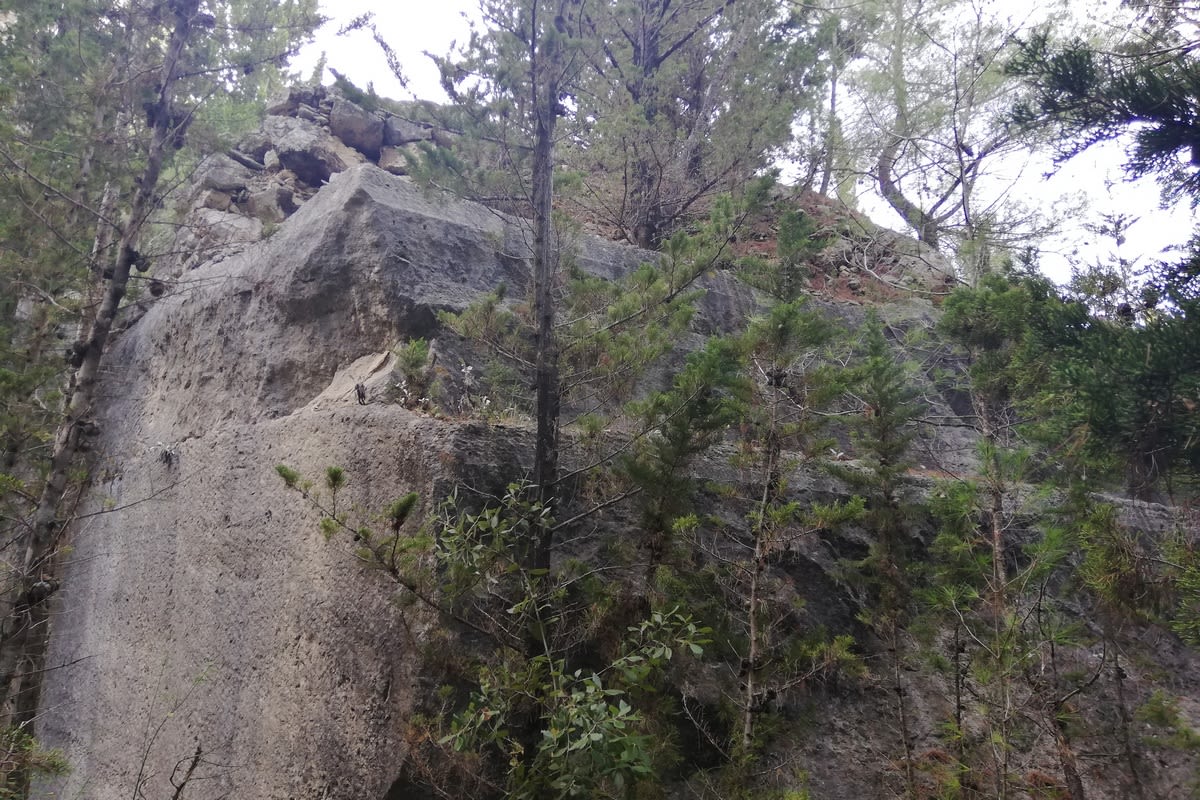 "A large number of famous stone sculptors came from this island and Lumbarda in history such as sculptor Luje Lozica and his late brother Ive. There is also Frano Kršinić and many others who did not stand out so much but were excellent and very good master craftsmen. And my children, when they are with me, are slowly working, they are lightly being poisoned with that stone dust so it can get under their skin and I hope that the future of our masonry is guaranteed," says Ante as he chips away at a stone like his ancestors before him.
Prepared by Tanja Rau and Antonija Tomičić.