Trilj lies in central Dalmatia, where the coastal and hinterland regions meet, at the most convenient place for crossing the Cetina River just before the river enters Cetina canyon. Over the centuries, from ancient Pons Tiluria to modern-day Trilj, a rich monumental and cultural heritage has taken hold in Trilj, which is now lovingly cultivated by local cultural associations, and since 2006 this includes the Trilj Region Museum.
The museum is situated next to the Cetinka plastic factory, which once fed Trilj and its surroundings. Today, Cetinka is an abandoned building, and clearly belongs to the past. The museum however is another story.
Trilj natives are banking on tourism and the promotion of the Split hinterland for their future. Those who do not go to Germany or Ireland in search of better employment opportunities, call their region "Heaven on Earth". This has been recognized by tourists who increasingly seek out less developed Mediterranean settings as a get-away from the hustle and bustle of their stressful and fast-paced lives. They find their refuge in the "vacation homes" in the Zagora region of the Dalmatian hinterland, that are more often than not, booked solid. The most popular "vacation homes" are those that have succeeded in preserving the spirit authenticity and the local style. Investments are being made into cultural tourism, a must see in that regard is the city museum housed in a former monastery. Works started ten years after Trilj was given the status of a city.
Being in the museum is slightly confusing at first, because you cannot be entirely sure if you are in an old stone house where life has stood still, or if you are in a museum that has succeeded in skillfully representing life as it once used to be. Quite often locals will gift various old objects from their households, from coffee grinders, sewing machines, clothes or tableware. According to the museum's housekeeper Zdravka Roguljić everything in Trilj started at the fireplace.
"Every night it was collard greens and bacon, you put some bacon in a pan add the collard greens and that's how you eat it. A little bit of meat was cooked on Thursday's, that's what my grandmother told me, on Thursday's and Sunday's. The meat was eaten with a little cabbage or beans, all mixed together in the čanjak (a round wooden bowl) by the hearth. It was stirred with a wooden spoon or mišača, which looked like this. The mišača is dogwood, a long piece of rounded dogwood that would be beautifully detailed. The women also had other wooden utensils, such as this tenderizer for meat, used for lamb or goat meat. Today we have mixers, they also had rudimentary mixers, coffee mills, and a lot of things were hand rolled. Here's a churn for making butter or yoghurt, this is what the milk was gathered in to make butter. Here we have a massive tree trunk, you can see how long it must have taken to hollow out the inside, but it served as a fridge. If they slaughtered a goat, sheep, pig or something else in the winter, they would put the meat in there to protect it. Our museum may be small but we have everything and we are grateful to our benefactors for everything they have given us. When we went to Ugljan, my hometown, where ever we went the old women were asking us when we would come back again, because there were just handing us all these old artifacts, saying: take it so that it doesn't get destroyed because we still know what these things are, but after us people will likely just burn them. And that's why they donated all this stuff to us."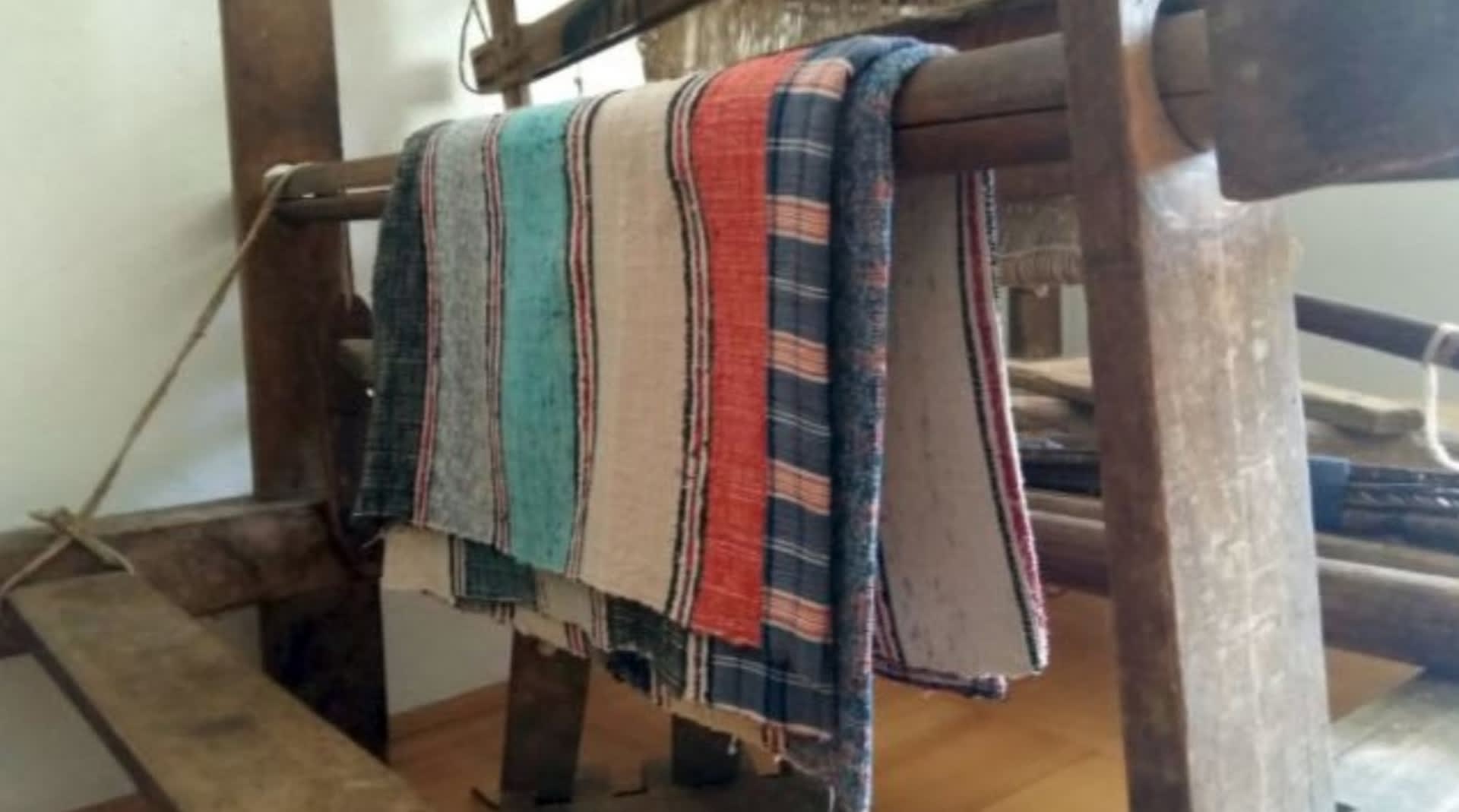 Museum curator Mara Radman says that in 2005, when the idea of opening a museum was launched, the inhabitants of Trilj and its surroundings voluntarily donated items they felt belonged to the museum.
"The primary aim of this museum is to collect all objects from Trilj and the Trilj region that have their own value as monuments. So the museum's purpose is to preserve, process and finally present these items to the general public. The vast majority of exhibits originate from the first century AD, when some five thousand soldiers from the Roman Legion were stationed in Gradun, in the Roman military camp in Tilurium. There are also prehistoric finds in the Museum that are kept in this display case. There are fragments from ceramic pots from the Middle Bronze and Iron Age that were found barracks of the Roman military camp, as well as a hollow axe that dates back about one thousand and one hundred years before Christ. For us, as curators, it is important to know that Trilj is actually mentioned in prehistoric times, that is, through Pliny the Elder, an ancient writer. We know that Trilj has Illyrian root and these pre-historic artifact bear witness to that. We know that there was Illyrian Gradina by today's church of St. Peter, which is only about 400 meters from the military fort itself. In fact, from this spot, there is a magnificent view of the entire Trilj area, the river Cetina and the surrounding fields. Which means that the Illyrians had recognized the importance of the entire area. You have an elevation, water and arable land."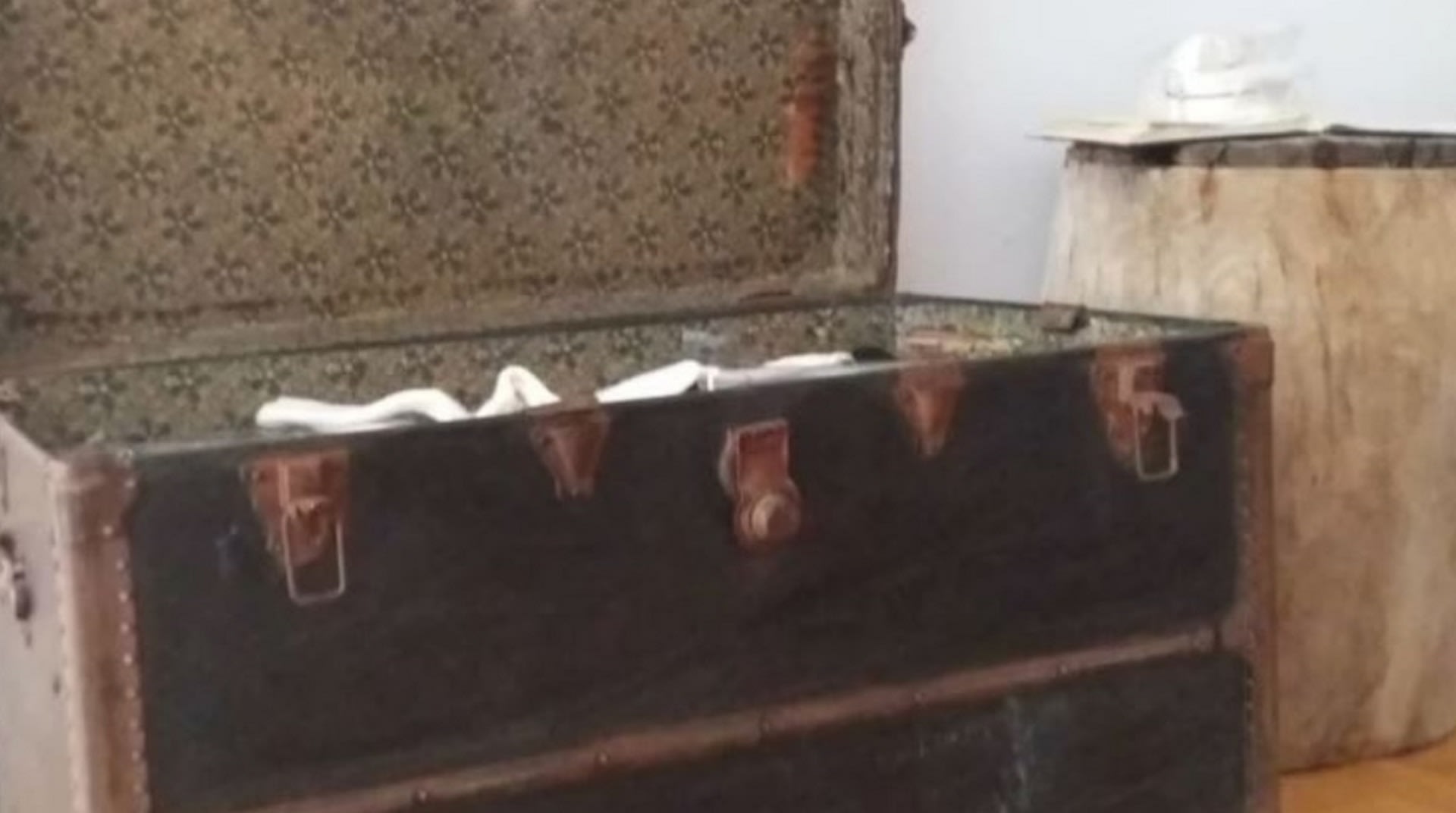 The locals say it's best to bid farewell to this region at the well-spring of the gentle Grab River. They call it the get-away for the soul, because apart from the healing properties of the spa and mud that was in use as far back as in ancient Rome, Grab has been known for centuries for its rocky waterfalls, mills and millers, as well as the many folk songs composed on its old stone bridges.