There are more and more occasions for gathering in our Heroic city Vukovar, a symbol of unity and gathering of homeland and emigrated Croats. One of them happened at the beginning of May with the "Svi zaJEDNO HRVATSKO NAJ" festival.
This year we visited Vukovar during this festival of intangible cultural heritage, tourist events and attractions. For three days, from May 3rd to May 5th, at several locations, with more than a thousand participants attending various programs and workshops, the image of Vukovar truly changed. Vukovar, a symbol of Croatian unity, became a place where participants and guests from all parts of Croatia gathered, along with those from other countries.
The Concept Designer of the Festival, was Organizers Without Borders author and producer, Aleksandar Kovačević.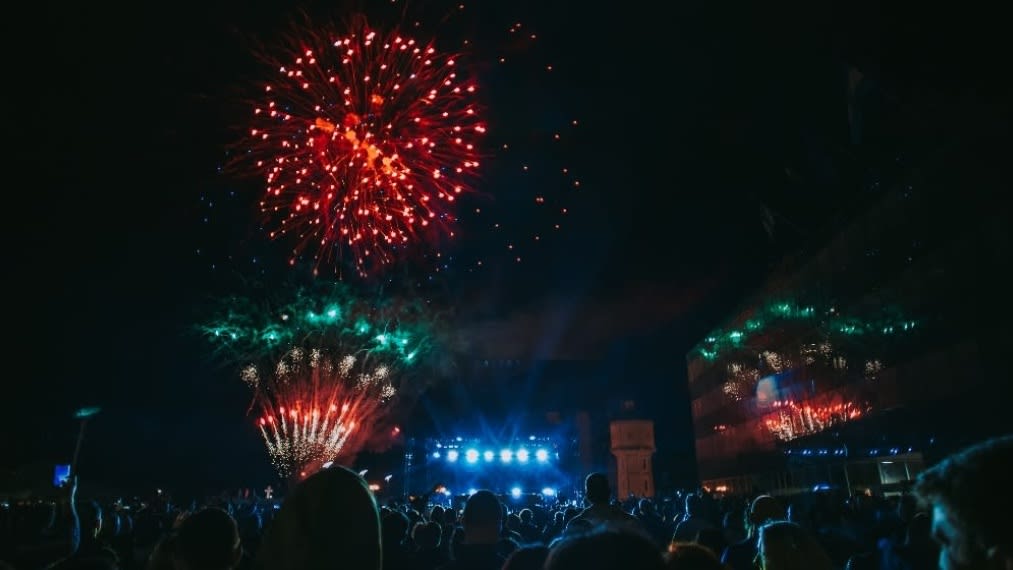 "Generally, for one manifestation, it takes at least five years to become traditional. So we set goals for ourselves to change the image of Vukovar in five years, for Vukovar to be the top destination for continental tourism, not just Vukovar, but also this whole region, because they really have all the prerequisites to do so. This year we set three goals, and they were for there to be as many people as possible, especially people from other parts of Croatia and emigrated Croats. We want better promotion, which happened thanks to Croatia's radio television, which is a partner in this whole story, which really follows us through all of its platforms. And the third task is to bring Mr. Zlatko Dalić, who is the festival ambassador this year, to Vukovar, along with other ambassadors, Archbishop Hranić and Mr. Dražen Klarić. Because what we experienced last year, when Croatia became the happiest country in the world, that day, naturally it is difficult to repeat, but we just wanted Vukovar as a symbol of Croatian unity to be the place where every single year Croatia and Croats from abroad present the best of their intangible heritage, but also gastronomy. Croatia really has something to show. We should show all this, all together in Vukovar," said Kovačević.
"Walking through Vukovar during the "Svi zaJEDNO HRVATSKO NAJ" festival visitors were able to experience part of the atmosphere of some of the tourist events held during the year in different parts of Croatia, from gastro events, traditional and ethnic events, to street festivals," continued Kovačević.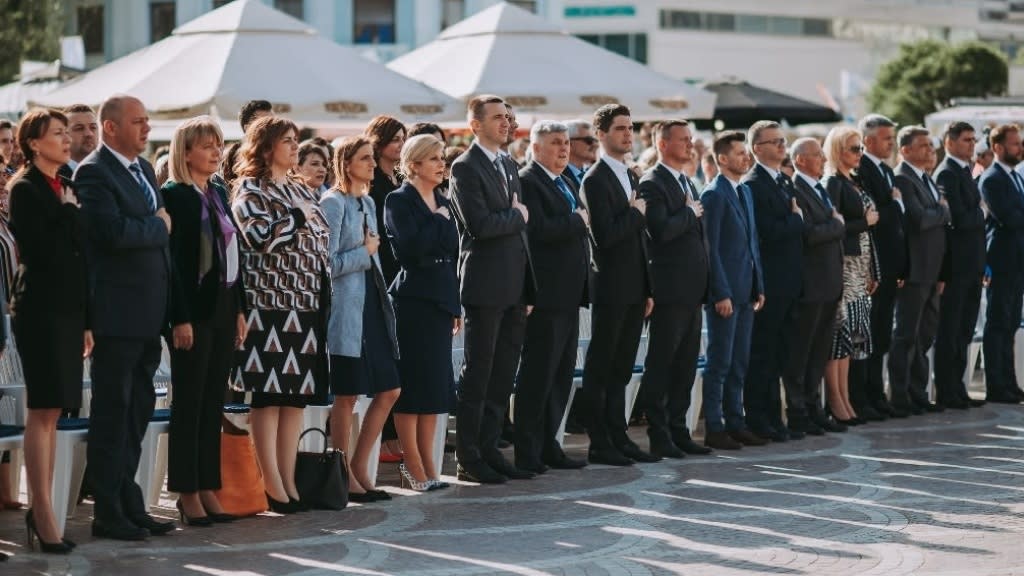 "Over 1,500 events are held annually in Croatia. We know that this is part of cultural tourism, and that just sun, sea and so on are not enough anymore, our guests expect a story, they expect events, and positive examples of that are what we saw happen with Ultra in Split and so on. So we have to make events that will attract people to come to Vukovar, and then to see everything they can experience in Vukovar along the way. This is just one such event, with the Vukovar Film Festival that is already recognizable. So, bait for people to come, this is somehow a family festival because we have prepared a program for all target groups, from children's programs, and there is naturally acapella singing that is protected, tamburitza and so on. Something for everybody," added Kovačević.
Truly a lot of beautiful things could be seen and experienced. Positive vibrations during all three days of the festival, a great atmosphere and attractive programs, turned the streets and squares of the town of Vukovar into a meeting place of different cultures, gastronomy and entertainment. A co-organizer of the festival was the Vukovar Tourist Office.
"Like every event, this is an opportunity to promote and present our city, to promote the most beautiful and the best. We really made an effort to arrange the city, so it would in fact breathe, in that festival style. Besides the town of Vukovar and the organizers without borders, the tourist board is here to be an info-booth for all of our dear guests and visitors. As far as this program is concerned, it is excellent, there are a lot of things from all over Croatia in one place here in Vukovar for three days, meaning that Vukovar is again becoming a small Croatia," says the head of the Vukovar Tourist Office Marina Sekulić.
"I was quoted the other day as saying that Vukovar will be something completely different in five years. I really believe this will happen, these are some of the first indications, the first steps, we are conducting events that are a certain departure from our primary tourist product like the memorial tourism that the city of Vukovar is most recognized for and which is still primarily the main motive for coming to the city. Because of everything that the city of Vukovar represents, because of this symbol, I think it is absolutely legitimate that such an all-Croatian event is actually held here in Vukovar. To celebrate this unity, that symbolism that the city of Vukovar has and must bear," added Sekulić.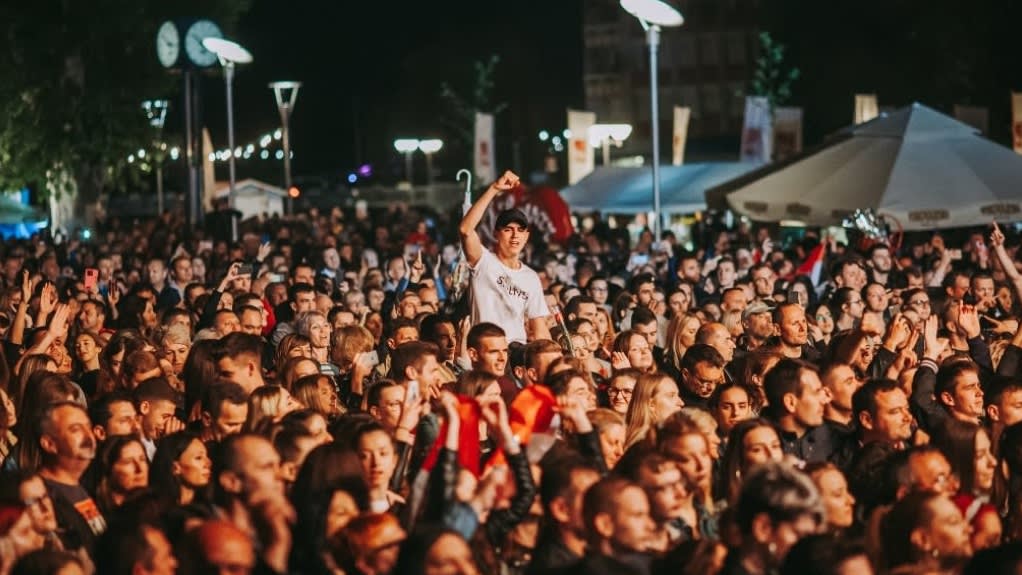 Truly, these were good mornings, good days, and good evenings during those days in Vukovar. There we met another of the co-organizers, the renowned Croatian fashion designer and head of the "Mother's Story" Croatian house in Zagreb, Mina Petra.
"I am from Slavonia and a long time ago, at the beginning of the war, there were a lot of women from Slavonia, refugees, working for me, they knitted, a lot of women from Vukovar. So this connection, mine with Vukovar, started days long ago, and thank beloved God, it is still going on. From my creations I brought something unique and this will be seen by the audience for the first time - floral Vukovar. For me Vukovar is in fact a growing flower, which is lush, which is more beautiful day by day. Of the painted materials I have fields with flowers, from poppies to sunflowers, everything is fluttering, and the creations will be worn by the Vukovar majorettes. On their feet they will have Borosane shoes from Borovo, and in their hands they will hold Vukovar woven bags. That is the story, we use the resources that nature has given us and which cost us nothing, corn husks. So, we're branding Vukovar things, let's pick corn husks. Older teachers will also be coming to teach Vukovar women how to make a Vukovar basket. And I believe that Vukovar baskets will go far in the world," says Petra.
We left Vukovar full of impressions and with a firm decision to come to the Svi zaJEDNO HRVATSKO NAJ festival again next year.
Source: HRT/Tomislav Šikić and Antonija Tomičić