In this week's magazine, we take a closer look at the program being implemented by the 2020 European Capital of Culture, in a story originally put together by the Voice of Croatia's own Tomislav Šikić.
What is the best way to encourage co-operation and strengthen dialogue between local communities in remote urban and rural areas? How do you develop good interpersonal relationships and create an atmosphere of joyful diversity? These are just some of the questions being addressed within the program handbook, 27 Neighbourhoods, of the Port of Diversity - Rijeka, the 2020 European Capital of Culture.
The 27 Neighbourhoods handbook is the brainchild of program director Branka Cvjetičanin. The idea is to connect twenty-seven neighborhoods from Primorje-Gorski Kotar County with a corresponding neighbourhood from one of the twenty-seven EU member states: connecting city slickers, island residents, coastal dwellers, hinterland inhabitants, and mountain denizens through cooperation and the sharing of experiences, customs, and the minutiae of their everyday lives.
According to the official website of the Rijeka 2020 Capital of Culture, the process of developing programs for 2020 for the participants and the neighborhoods in which they live and operate adds a specific dimension of growth and empowerment in culture and in social activism that addresses individually important issues.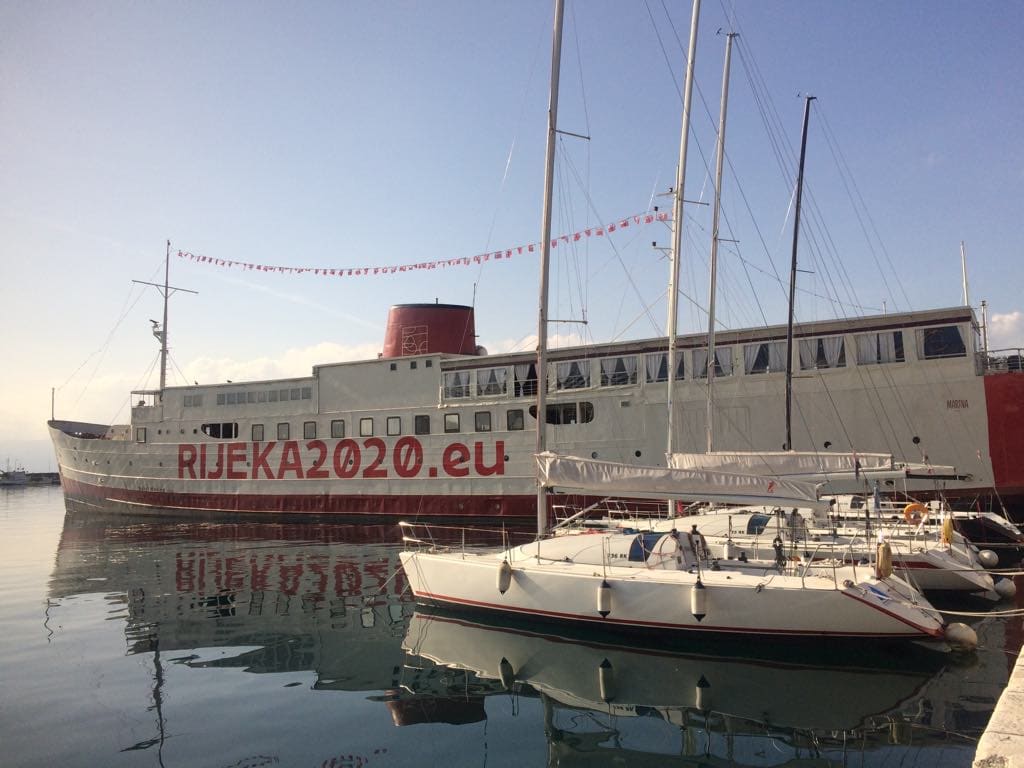 Local communities in remote urban and rural areas act as venues for cultural events and their cooperation with one another, as well as with their European partner organizations and civic associations, are designed to enable the development of valuable and good interpersonal relations and create an atmosphere for enjoying and learning from diversity.
The basic message behind the 27 Neighbourhoods project is that the citizens of Rijeka and Primorje-Gorski Kotar County, as well as of Croatia, are in fact an indivisible part of Europe, which makes them true European neighbors.
The permanent value of this flagship lies in the people – the motivated and active citizens who realize that culture can be a driving force in the development of their living environments and can make them recognizable and great.
Such informal connections and networks of cooperation are also how Cvjetičanin sees the future foundation of cultural activities that will last well beyond 2020.
The 27 Neighborhood festival began on 7 March with Croatia's most famous troop of shepherds and guardians of carnival magic: the Zvončari or bellringers.
The bellringer custom dates to Slavic pagan antiquity and remains typical for this region. The primary task of bellringers is to scare away evil spirits of winter and to stir up new beginnings brought along by spring.
Local legend states that it was the bellringers that scared away invading Turks during the Ottoman conquests when shepherds donning masks and ringing bells produced a deafening noise that scared the enemy away.
Cvjetičanin hopes that every neighborhood, regardless of when their part of the festival program wraps up, will continue to thrive, because, of course, there will still be an interest in visiting those particular neighbourhoods and the themes they represent.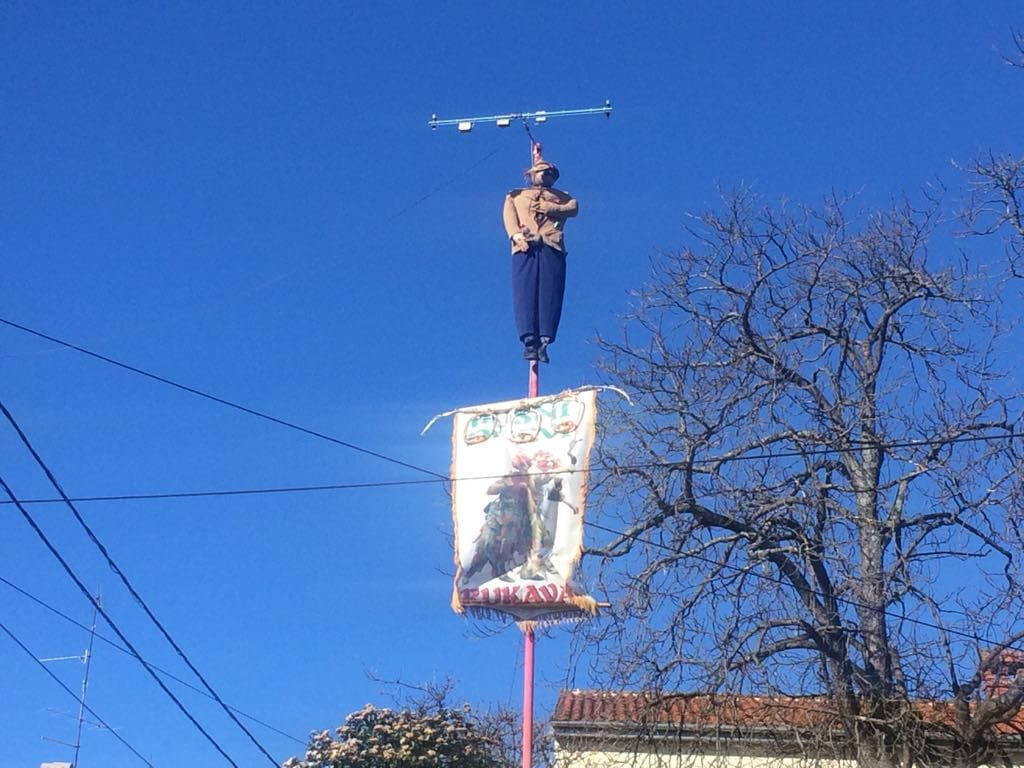 The deputy mayor of Matulji, Eni Šebalj, explains that the goal of the project is to present the special and time-honoured traditions that few areas outside of Matulji can:
"Our area boasts no fewer than ten traditional bellringing groups on UNESCO's list of the world's intangible cultural heritage. This tradition is, indeed, something that has been practiced for centuries. And this is why there are three bells on the coat of arms of the municipality of Matulji - a symbol that is a testament to how much we care about preserving our traditions and cultural heritage."
Participants will also be able to learn the bellringer's dance, hear stories told by some of the bellringers themselves, and see how the actual bells are made, added Šebalj:
"We will show all of our traditions here in all their glory; we will show the steps and sounds and the music and vibrant colors, and all that these traditions mean."
Some more modern introductions, she says, will ensure that the traditions are even better followed, studied, and viewed in their original form all over the world.
"Over the next three days, we will have carnival parades where everyone will be able to observe and follow the bellringers in their native environment thanks to these new technologies. People will truly feel a connection with the bellringers by living and breathing the energy radiating from them. This is an open invitation to anyone who wants to get to know this unique tradition in its original form, to come to the municipality of Matulji," concluded Šebalj.
Đeni Šamanić, the program manager from Matulji, said the unique living room program was working to bring communities together:
"All the local committees are involved in implementing our program. And thanks to them, as many as sixty organizations will be in some way involved this year. Within the living room program, visitors are encouraged to come and be part of the local communities and experience the unforgettable feeling of being part of something amazing. For us, carnivals and parades are the main aspects of our program, and despite being only four years old we have received tremendous support. We did not expect that one initial idea like this would unite all 60 associations from our municipality," said Šamanić.
It appears that the area's famous bellringers are no longer scaring people away, but rather beckoning them to this fascinating region.