The sounds of cymbals, the smell of home-made bread, the noise of the swelling river, the beautiful landscape, the rich heritage and the industrious inhabitants are the winning combination of Sveti Martin na Muri, a progressive and desirable place to live in Croatia.
It all started many years ago when, from a single well, to the "unpleasant" surprise of locals, thermal waters flowed, instead of oil. The stories of this region are not only a beautiful memory of those who made it the way it is, but also an inspiration to younger generations who remain on their land continuing in the example of their predecessors under the slogan - anything can be done when you want to do it.
"This area is a great strategic area for settlement precisely because it is located at these crossroads which have been important since prehistoric times. An amber road connecting southern Europe with the north also passed through here. This is where the main communications from the Carpathian Plain to the Apennine Peninsula further into Western Europe flowed. We are located between two rivers that make a great natural resource. Rich oak forests, rich land to cultivate are all reasons why people are constantly settling here and why they are not leaving this area," says Petra Novinščak, the Principle of the Elementary School in Sveti Martin na Muri.
It's nice for the kids too.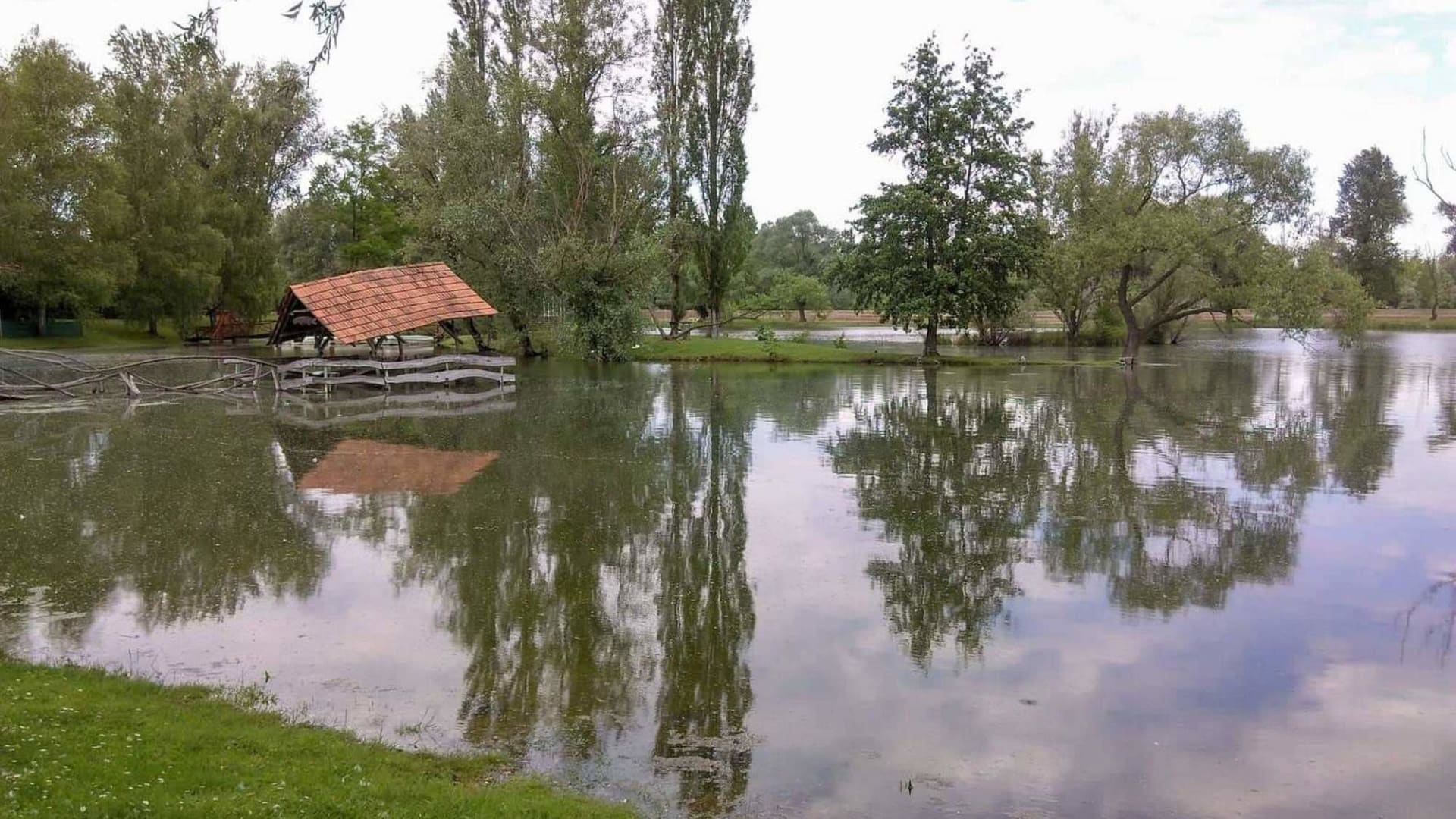 "The elementary school in Sveti Martin na Muri is a small school, but it is closely connected to the community it stands beside, and it has always been important for that community to preserve its heritage, be it architectural heritage, ethno heritage, it means everything that is somehow related to our past and our history. Among other things, these are looms, so the students themselves, together with their mentors, made looms and now knit wool handbags on them, and we have started making carpets recently. Because here they are students who do something with their parents at home or are involved in their own family farms, so they are skilled in some kind of production so it is not difficult to get them to engage in such activities at school where they are very happy to come," says Petra.
The landscape of the Sveti Martin na Muri municipality is characterized by two reliefs: the valley along the Mura River and the gentle hills of Upper Međimurje. Thanks to its preserved biodiversity, the area along the Muru River is part of the European NATURA 2000 Nature Conservation Network, which is also the Mura Drava Regional Nature Park. The importance of this river landscape is also recognized by UNESCO, which has included it in the Mura-Drava-Danube International Biosphere Reserve. The hilly area is rich in vineyards and orchards and you can enjoy beautiful panoramas.
"The municipality of Sveti Martin na Muri is 25 square kilometres in size, with 15 settlements where people actually live and one of the flywheels is certainly an economic zone that covers approximately 220,000 square metres and today more than 700 people work in this economic zone. We see the future of St. Martin in further stimulating small and medium-sized enterprises and in the further development of tourist facilities," says municipal leader, Dražen Crnčec.
The Mura Eco-museum tourist destination covers the area along the Mura River in the cross-border area, which includes the municipalities of Beltinci, Lendava and Razkrižje in Slovenia and in Croatia the municipalities of Sveti Martin na Muri, Podturen and the City of Mursko Središće. The invaluable wealth of natural and cultural heritage is significant to the area.
The Mura Eco-Museum offers an extraordinary mosaic of biodiversity and of the landscape and cultural diversity, traditional knowledge preserved by hospitable Indigenous people and ethnologically coloured traditional events. Here you can see ferries that drive across the Mura, floating mills, traditional architecture, historical features and exhibitions, which depict the life of the rural population.
Visit us in the fairy-tale world of the area along the Mura River, to get to know and experience the richness of nature, the art of human creation and the past that lives and still tells stories.
However, the most visited and famous destination is the spas, which have greatly helped the development of this place.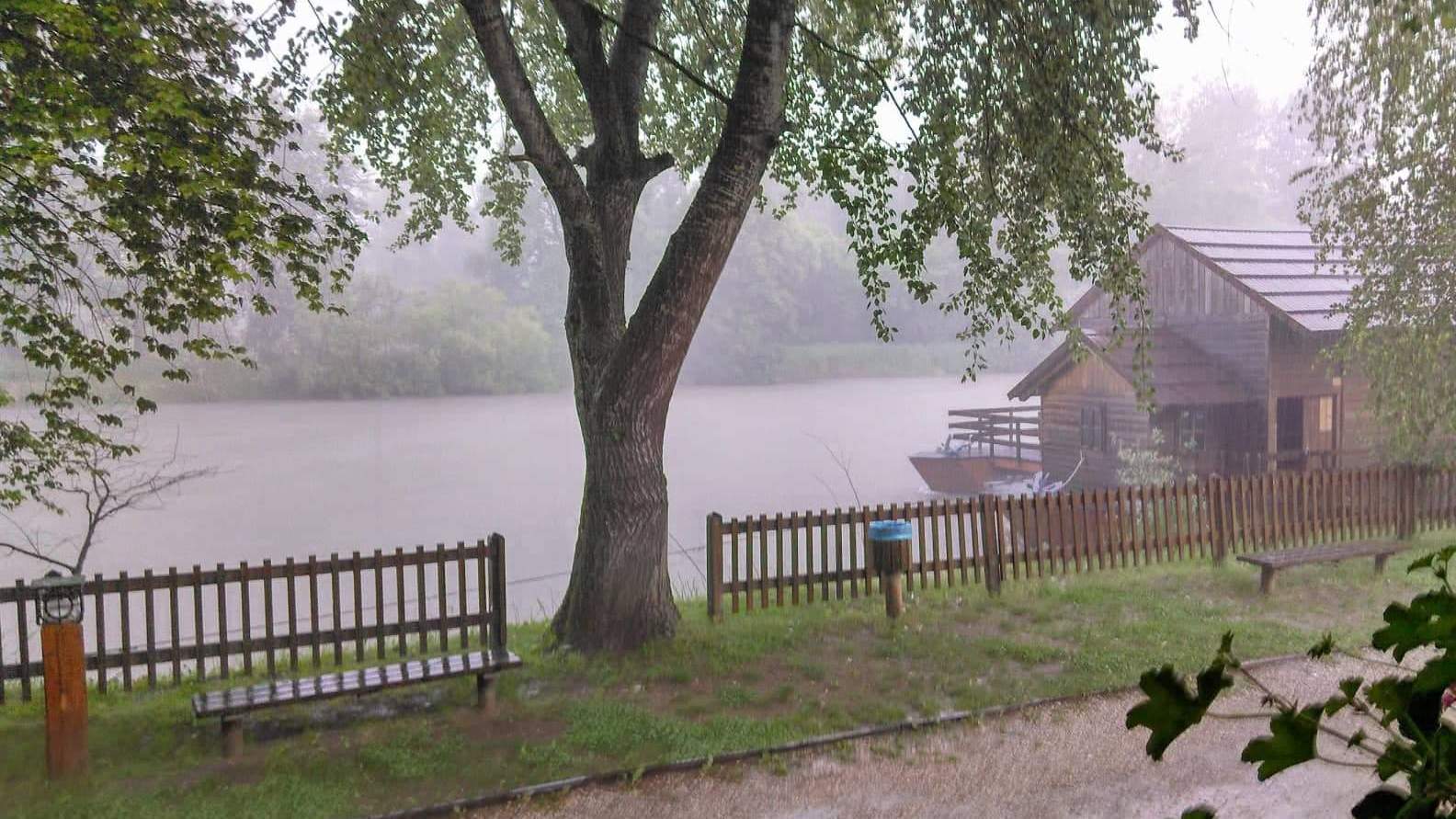 "The whole story about thermal waters began sometime in the early 20th century when they essentially started looking for oil here and did not find oil but hot water, perhaps to their disappointment then. So when this hot water was found, the inhabitants here then saw that it could be made into a baths and made some of the first wooden pools that were expanded after the Second World War with some catering contents, and the thermal pools were renovated and a really serious story about tourism began," says Igor Nekić, the General Director of the LifeClass Spas in Sveti Martin.
Tourism is accompanied by numerous entrepreneurial activities. Tatjana Hažić, has returned with her parents from Slovenia and is engaged in wine production.
"I think it's actually our parents who are responsible for us staying here. Considering the fact that until the 1990s they worked in Slovenia and with the emergence of borders, they returned home, starting their own business. With us, it just coincided that simply the second generation could actually do something that they essentially started with a lot of sacrifice and effort. And simply my sister and I somehow grew up with it and watched what they did and I say no matter what we did for some time, doing some other jobs, in other positions, or studying, it meant something completely different. In fact in the end we found ourselves in what they do, and then let someone say water is thicker than blood; I don't think it is. I love working with people, I like to make wines because I see that people enjoy them, so it fills me in a way. I see the future is in what we do, I think that maybe today people easily give up some of their own or they may not even dare to embark on some path to their desires and dreams, but I think it pays to persevere," says Tatjana.
The vast wealth of flora and fauna and beautiful wetlands, where a large number of water lilies are basking in the sun and where the largest and most beautiful swans find their peace, is at the hands of every visitor who comes to the northernmost part of Croatia. 3,000 meters of hiking trails, benches and information boards make it easy for any nature lover, as well as for anyone who wants to psychologically rest from a stressful and accelerated lifestyle.
The Mura River with its backwaters provides the perfect home for a variety of animals as well as a large variety of fish. Thus, fishing enthusiasts find a place for themselves, and the spa in this place as a first-class tourist destination has in recent years significantly contributed to the economic development of the Municipality.
Prepared by Slavica Štefić.
Source: Voice of Croatia