After salt and lamb, cheese has become the third product from the Island of Pag to receive the EU's Designation of Origin, and has recently been protected with the highest possible protection in the category of food, agricultural products and wines at the European level. This protection category is granted only to products that have a strong connection to the area in which they are produced.
The Designation of Origin is only awarded to foodstuffs whose quality is directly linked to the tradition of production spanning a specific historical period in a specific geographical region and in a specific manner. Specifically, the climate, soil type, location, natural vegetation, type of cultivated plants of a particular region, and the manner of raising livestock determines the difference between cheeses of a similar type. Along with these factors, the tradition and experience passed down from generation to generation are also crucial in the process of awarding the designation of origin for cheeses. And this is the case in the Oštarić family from the village of Kolan on the Island of Pag. For generations now they have run their family farm and produced the traditional Pag Cheese.
Emil Oštarić says it is a labour of love that does not tolerate procrastination: "When it is milking time that means milking the sheep every morning. Every morning I have about two hours of work milking the sheep and feeding them. Later in the day I have work in the vineyard and so on. We also plant potatoes and, as a rule, strive to have everything for us on the farm be as environmentally friendly as possible. These pastures are a wealth of medicinal herbs, look at the sage, there is mint under your feet and over there thyme. There isn't anything missing here in terms of medicinal herbs. The sheep eat them and then it all turns into milk, into cheese and that is why our cheese is specific and that is why our lamb here in Pag is specific. There is also the specific winds on the island, the northeasterly, which blows sea salt onto the pastures, meaning that we then don't have to give the sheep salt the soil and grass are already salted. For animals in pasture the sheep here get enough salt naturally. An old man once told my father that for eight straight years, the wind was strong, destroying the crops and vineyards. As a result people had nothing to eat or drink, which drove them to America, Argentina, France… anywhere they could feed their families. I don't know what could force me to leave the island. I have a sister in Australia so there were attempts to get me to go there too, but no way, no matter what. My parents set a good example for me, my father was with me, and that's how I'm raising my children, they're off at school studying, but they also spent time with me here in the fields. They can return to Pag tomorrow and become what I am today if they want to."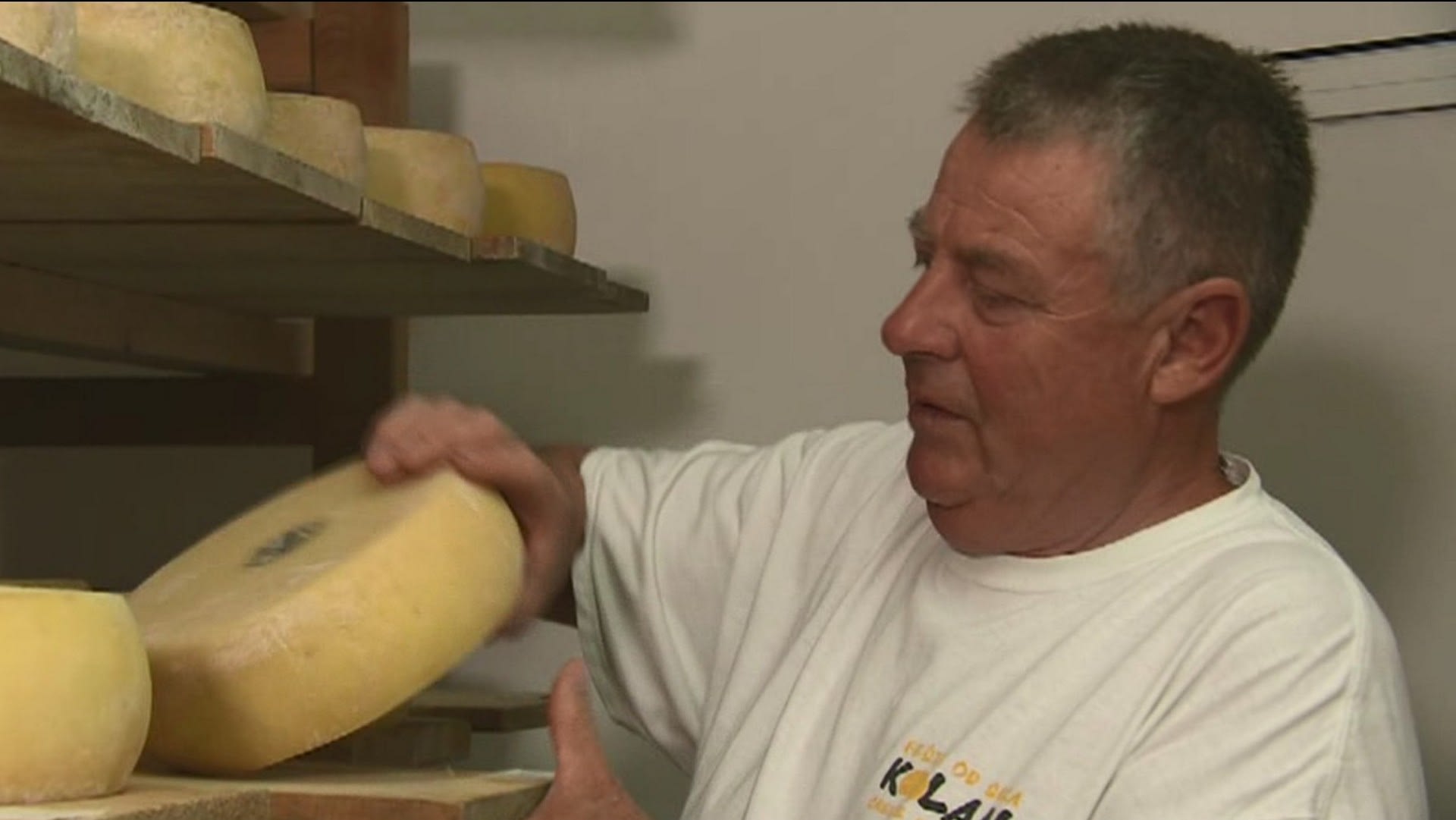 Ivančica, who moved to Pag from Zagreb, has also found her luck on the island. She immediately embraced the island's traditions and today, together with her husband and three children, is engaged in agriculture and sheep farming. They run a small cheese shop in the village of Mandre, and she also works in the tourist office in Kolan: "I had a hard time leaving Zagreb, leaving the city life, but I can see now that I made a really good decision. Five years ago, out of curiosity, I came to my mother-in-law and peeked a little into her tavern, where she makes her own cheese, I rolled up my sleeve and made my first Pag cheese, which tasted even better than hers! They my husband opened his own farm. Today we have 80 sheep, that's 60 milking sheep, and every year we rejuvenate the herd. We decided to do this for a living because the demand for Pag Cheese is very high. We receive only praise for our cheese. We sell it in Turkey, Slovenia, Bosnia and Herzegovina and the United Kingdom. It has been everywhere and everyone who has tried it has given it their praise."
The secret to Pag Cheese is intangible, rooted deeply in the people and their island. However, no one on Pag will hide the technical part of how the cheese is made: "This here is the crowning achievement of all that work, the fruit of our labour, crafted by hand. Six to seven liters of milk are required per kilogram of ripe cheese. The cheese needs to be turned every day and the board it lies on has the function of soaking up its moisture and drying it. The bigger the cheese, means more fermentation, which produces more delicious cheese."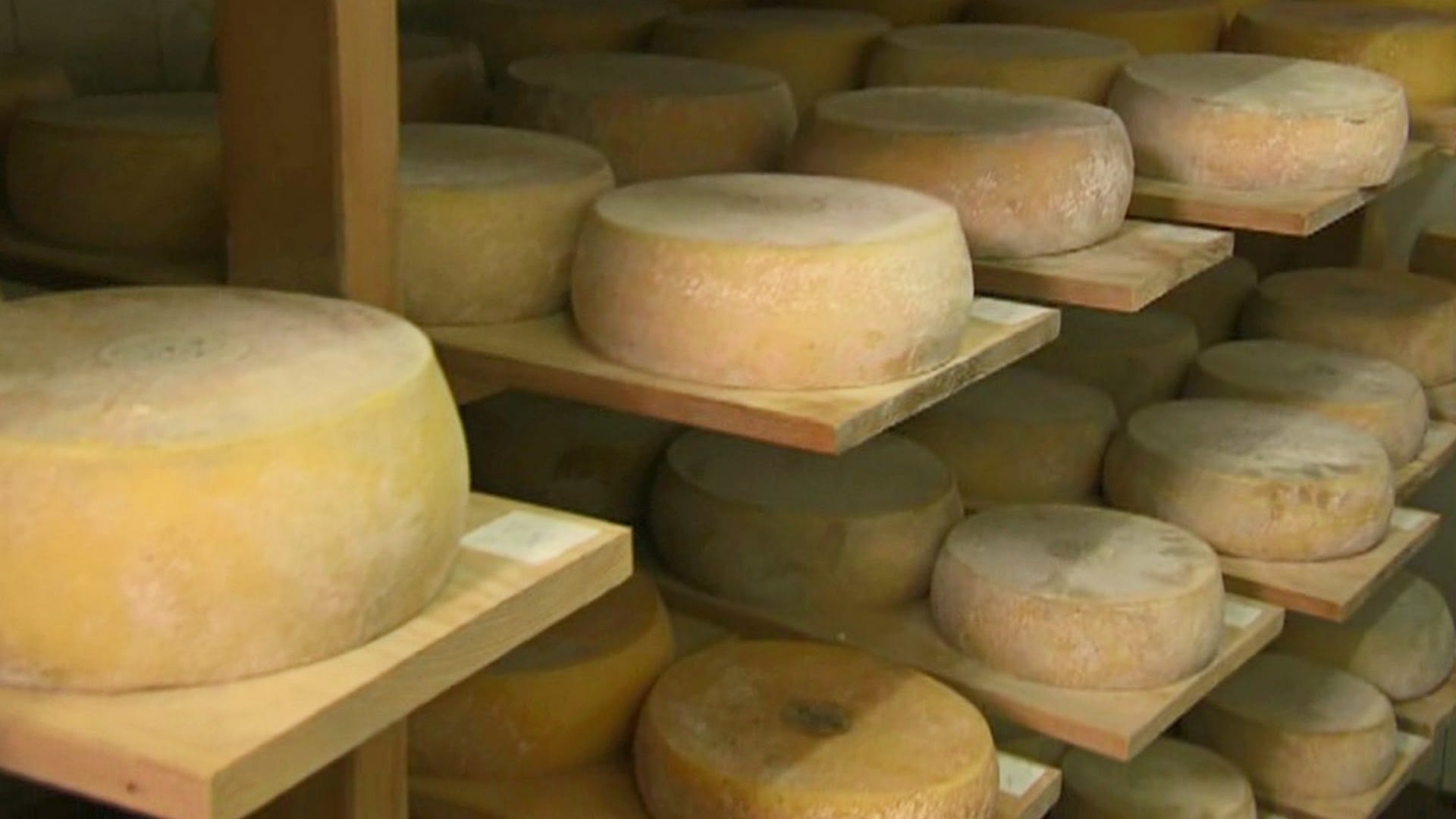 Perhaps the secret lies precisely in the environment in which the cheese is made: "Mandre has a special place in my heart; I practically grew up here. I haven't spent a single summer since the age of four anywhere else. We had no electricity, no water, no asphalt, but it was nice, we felt that connection."
There are only a few cheese major cheese producers on the Island of Pag, Gligora is one of them. Their products have won numerous awards for sheep cheese, and their top line manufacturing facilities, tasting rooms and shops are a testimony to the success story of a Croatian family that has succeeded beyond the wildest youthful dreams of founder Ivan Gligora: "Everyone in Kolan has a tradition in cheese production, and my family is no different. But serious cheese production in my family started with me. So, I am a something of a student of the dairy industry. I was educated in Kranj, Slovenia, and then later at the College of Agricultural in Križevci, I am an agronomist by profession. For almost 20 years I worked at Zadar Dairy, first in the laboratory, and then for many years I was head of production, so I actually built up my credentials to the point of becoming an expert. And as such, I started a small production with about 500 liters of milk a day. When I opened my cheese shop, it had the interesting name "Mermaid - The Little Cheese Shop." We sourced our cow's milk from Ravni Kotar, while here on Pag we started buying sheep's milk. For the most part people didn't really get it at the beginning, looking on with skepticism."
As Gligora recalls, the beginnings were difficult, with access to modest amounts of milk: "So small in fact, that we didn't have enough milk to make traditional Pag Cheese immediately, but made Žigljen Cheese instead, which is made from a blend of cow's and sheep's milk. Then when the dairy farmers saw that we were a serious company that paid on time, they started selling us sheep's milk, and that's how the production of our Pag Cheese began. We have achieved tremendous success on the international market with Pag Cheese, and are one of the most awarded cheeses in Europe and the world. And it's really gratifying after all the hard work and effort we invested into this project."
Gligora Cheese is run today by Ivan's son Šime: "Our cheese was twice voted among the top 15 cheeses at the World Cheese Quality Competition in London. Our raw materials are exclusively Croatian. For Pag Cheese this obviously means sheep's milk from the Island of Pag, and for our other cheeses we source milk from all over Croatia. Major producers cannot survive on Pag Cheese alone because it is a limited product, so we have to invest in other products. We are currently the largest cheese factory on the island, we produce the most milk and employ the largest number of people, over 60. Every year we achieve better and better results, we are present on the domestic market here in Croatia but we also export our product. We are very proud to be one of the engines of agricultural and economic development on the island of Pag."
Source: HRT