Just a few kilometers from town of Korčula, on the eastern shore of the island of the same name, lies Lumbarda.
This small village, surrounded by vineyards, was once the countryside retreat of local bishops and nobles. More than two thousand years ago, Lumbarda was a satellite of the Greek colony of Issa, what is now Vis Island. Today it is a small community focused on tourism. Locals still nurture old traditions such as rope making, masonry, and winemaking, especially wine made from the local variety Grk, which means Greek in Croatian.
In 1877, archeologists discovered in Lumbarda an ancient stone carving, which came to be known as the Lumbarda Psephism. It revealed much about the ancient history of this place, says archeologist Sanda Hančević.
"The Lumbarda Psephism is the best known and most significant inscription from classical antiquity ever discovered in Croatia. Its renown has spread well beyond the local and regional scale because it tells us how the Ancient Greeks formed their colonies. The psephism describes how land was distributed among settlers, how much land each settler was entitled to and what they could do with it," Hančević explains.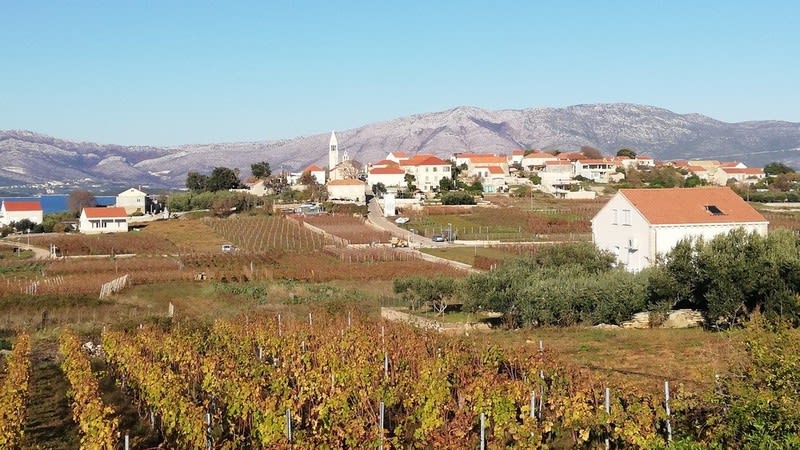 The word psephism is an Ancient Greek term and means a decree enacted by a vote of a public assembly. Psephism comes from psephos which was the term used for a small stone used in voting. The Greek polis, or city-state, that established the colony in Lumbarda was Issa, the first and largest Greek colony on the Adriatic. It was established at the beginning of the 4th century BC and the Lumbarda Psephism is the decree by which the Lumbarda colony was formed.
"The Psephism begins with an interesting choice of words, agathai tychai, which means, May there be good fortune. This is great because it summons good fortue for everyone who arrives here. This fits perfectly with the idea to promote Lumbarda as a place with deep historical roots and a modern incarnation as a tourist destination. It think this brings a lot of potential to Korčula," says Hančević.
Korčula is also known for its white wines, made from the local grape varieties Pošip and Grk. Pošip is grown mainly in the central region of the island, while Grk is typical of the Lumbarda area. Maja Cebalo is the head of the local winemakers association Grk Lumbarda.
"We've kept the quality of our wines excellent. What is sometimes an advantage and a hindrance is that the quantities of these wines that are for sale are quite small. We sell our stock very quickly. So, everyone that likes Grk should come here to taste it," Cebalo says.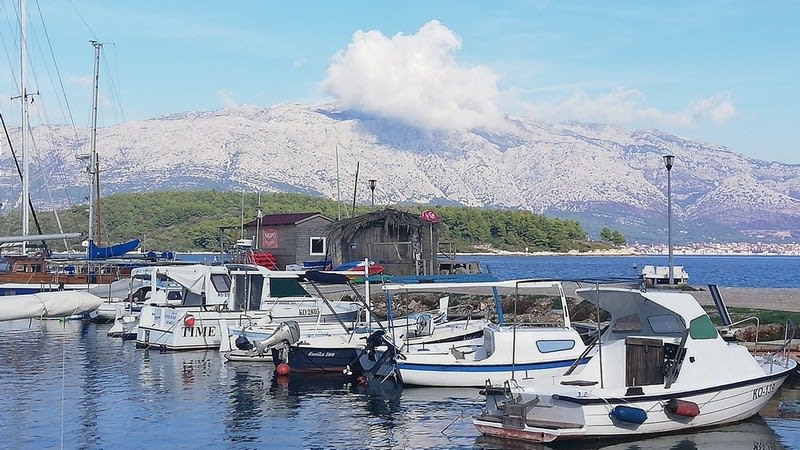 According to Ante Šestanović, the head of the local tourism association, Lumbarda wants to offer visitors an authentic experience.
"We live a traditional lifestyle and people like to see that and they keep coming back. That's our biggest draw. Most of our guests come back again," he says.
Croatians are the second most frequent visitors in Lumbarda, which Šestanović says means a lot to local businesspeople.
"It means what we are offering has value to our own people," he says.
Lumbarda is a welcoming place. Tradition has it that every new home that is built, is constructed around the hearth. This is the place were locals gather to socialize, sing, share stories. We hope you've enjoyed our little story about the village of Lumbarda on the island of Korčula.