In ancient Roman times, the island of Pag - located just off of Karlobag along Croatia's northern Adriatic coast - was so rich in greenery that the Romans referred to it as the Golden Island, thanks to its natural riches.
Today, only about four percent of the island is covered with the forest that was once so dearly coveted in ancient times. Its entire eastern facing side, lying at the foot of Mount Velebit, has been so thoroughly worn down by storms and saltwater over the centuries that the majority of the island has a landscape not unlike the surface of the moon.
There is something awe-inspiring about the intricate network of dry stone walls that is a prominent feature of the island; painstakingly put together by hard-working island denizens over the millennia. In a way, the walls are quite reminiscent of the delicate handmade lace designs the island is also famous for. And while there is no thick forest cover, more than 80 percent of the island's surface is now used as pasture land for grazing sheep, full of sage and other medicinal plants.  
On this island, rich in salt, dry stone walls, delicate lace, and world-famous cheese, the ancient settlement of Kolan may appear small and insignificant, but it stands out from the rest of Pag.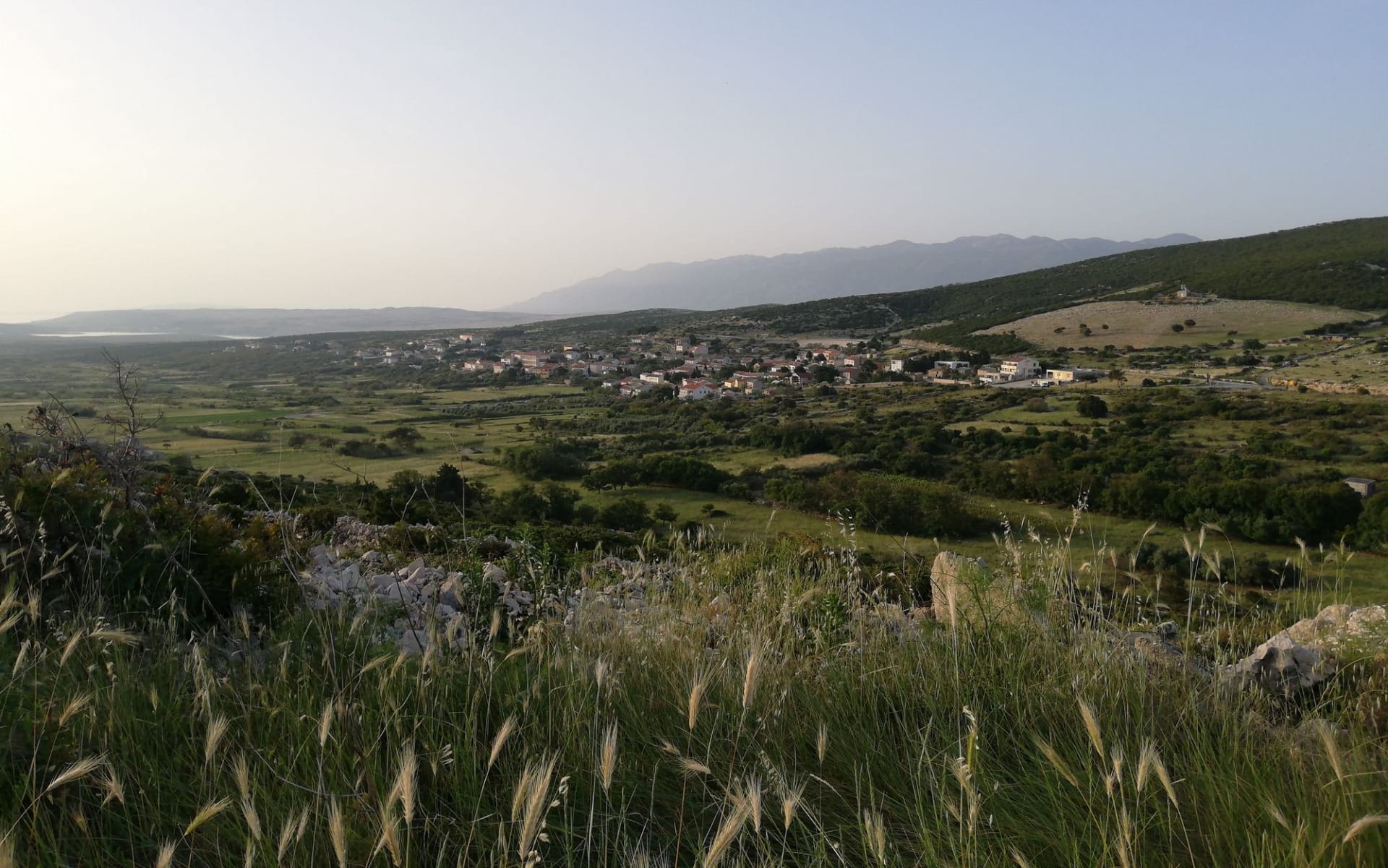 Native resident and author of several books on the archaeological heritage of the island of Pag, Ivo Ošatrić explains: "The name Kolan most likely comes from the channel that led from here to Caska. Documents mention it by name back in 1441 when the Pag Council requested the Venetian Doge to formally establish a settlement in this area. Kolan was never a large settlement, per se, and was always inhabited by the serfs who lived and worked here. Their main task was to cultivate the land and to guard the sheep of the Pag nobility who had many of their estates and properties here. But it wasn't only the nobles who possessed land here, the church did as well."
Life was never easy for those who inhabited the Kolan fields, but the people of this area have always been very resourceful, according to Oštarić.
"This well is one of several natural freshwater springs in the Kolan field, built sometime in the early 1st century AD. So from this well, the free-flowing water went to Novalja, that is, to Caska or what was then known as Kisa. This water was also significant for prehistoric populations because at that time the Liburnians were climbing the surrounding hills ever higher in order to gain favourable and strategic positions where they could establish more permanent settlements. They did so because the valleys and low-lying areas were quite dangerous due to marauding raiding ships that passed nearby at that time, so the inhabitants fled from the lowlands to the hills which were more easily defended," said Oštarić.
The unique blend of cultural and historical heritage, traditional products, economic development, and tourism is a winning combination for the Kolan Municipality, says Municipal Mayor Marin Pernjak.
"Our cultural arts society recently celebrated its 40th anniversary. And the special traditions from Kolan are certainly in the blood, and not only for the people who have been here for centuries but for all those who come to live in Kolan and who quickly embrace the local traditions which are at the same time very simple and yet unique and special. What makes our place, our municipality and Kolan itself famous is gastronomy. We have two specific products: Pag cheese and Pag lamb. I can proudly say that both hold a certificate of geographical origin, and I would definitely say that the local gastronomy has given us a tremendous advantage. This characteristic is reflected in the sixty-seven family-run businesses that are currently registered in the Kolan municipality," said Pernjak.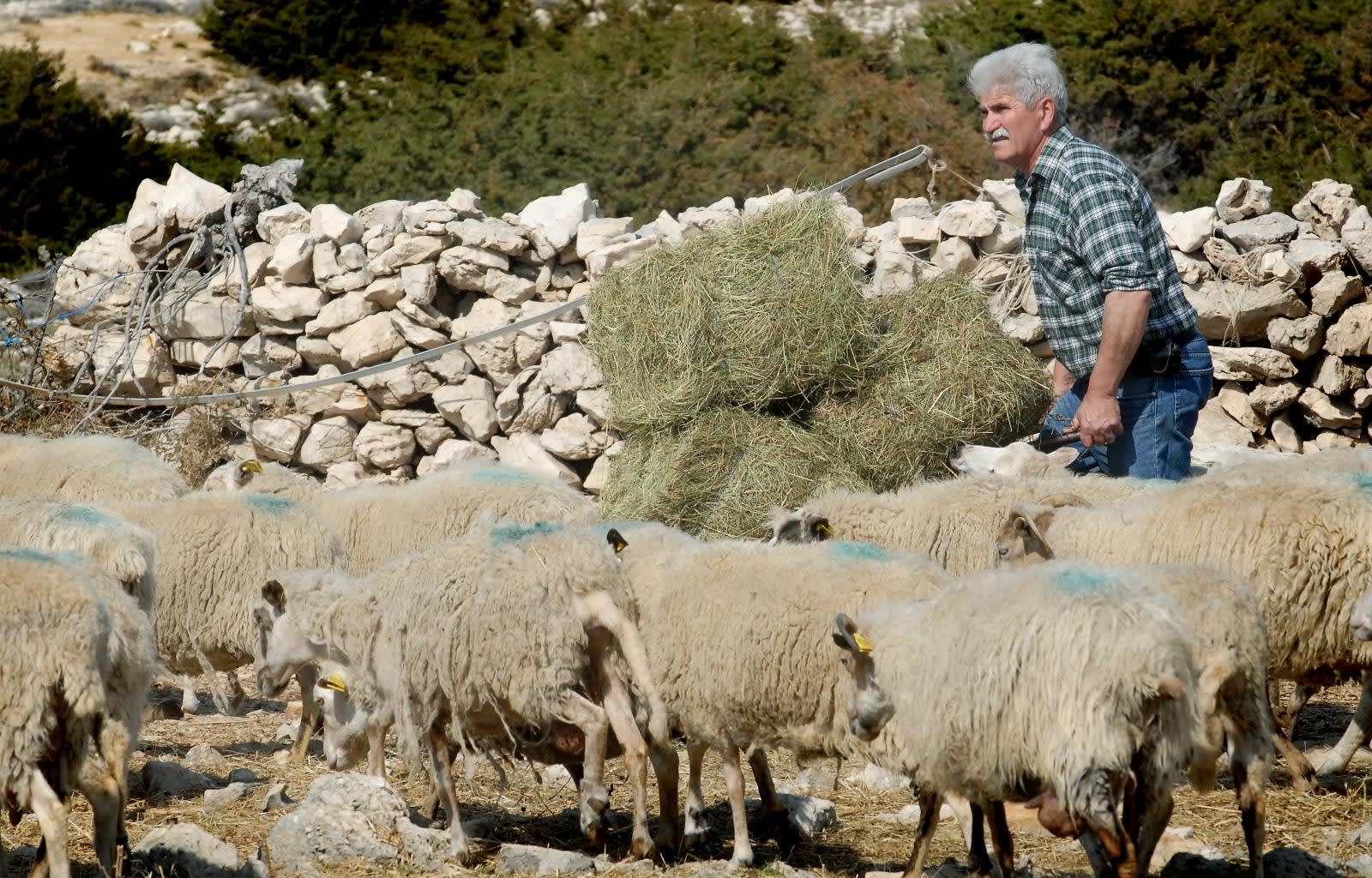 Kolan is known as the cradle of the famed Pag cheese. And in order to protect the quality and integrity of their product, the Pag Cheese Producers Association was founded in 2005, explains association president Fabijan Oštarić: "Things did not really take off until the younger generations of cheese producers got together in 2014 and relaunched the idea. So, on April 12th, 2018, Pag cheese was bestowed with the title of Protected Designation of Origin (a European Union-wide scheme which protects products unique to specific geographical areas and which abide by strict manufacturing techniques of a given area and culture) in the Republic of Croatia. 
"For Pag cheese, this means a lot," he adds. "Primarily, it means it's now officially protected in a way that no one else can reproduce it. On the other hand, it provides our customers with confidence in the brand. There are four cheese factories on the island of Pag and a number of small family-run farms, plus other small-scale producers who work from home. Our goal as an association is to get as many people as possible into the certification process," said Fabijan Oštarić.
Along with the cheese, another feature of the island of Pag and Kolan is the dry stone walls. This artistic and functional construction style was inscribed on UNESCO's list of intangible cultural heritage on November 28th, 2018.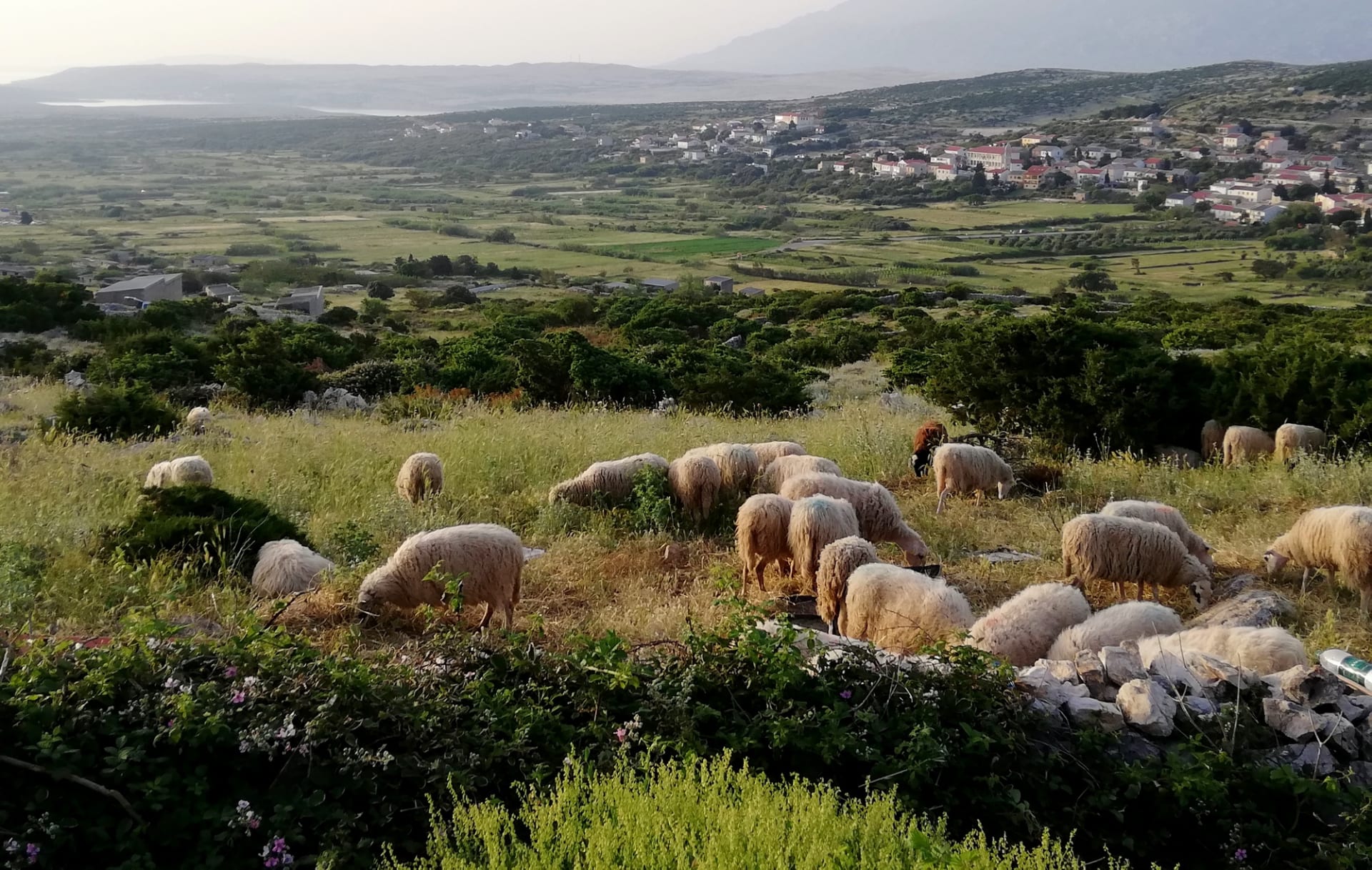 The president of the Dry Stone Wall Association Ivo Butković: "According to some estimates, more than 60,000 kilometres of dry stone walls have been built throughout Croatia's Adriatic coast and islands. This is an imposing network built, first and foremost, by our people as borders markings and land demarcations. The Dry Stone Wall Association made its greatest contribution at the very beginnings of its activities when it was founded more than ten years ago. The move led to a renaissance of sorts for this art-form and helped people understand its value and the need to preserve it. This was recognized by the Ministry of Agriculture at the national level as well, which also made dry stone walls a protected feature of the culture and heritage of the Croatian people. 
"As the president and co-founder of the Dry Stone Wall Association, I am pleased that in the last 15 years we have truly changed the attitude of the community towards this building tradition and that we have succeeded in once again bringing a sense of pride and prominence to something that had been left to decay," he said. "We have taught a lot of people how to build dry stone walls since we truly have dry stone wall construction in our genetic makeup," concluded Butković.
The sea, salt, sun, and wind have given a special flavour to everything built and produced in Kolan since time immemorial.