A small Croatian town in western Slavonia is not the first place most people normally associate with world-class sporting events, but they should think again.
The town of Lipik has eared its spot, and a lot of respect, in the world of 3-on-3 basketball for being the home of a tournament that attracts some of the best players from around the world. And with 3-on-3 basketball set to become an Olympic sport at the 2020 games in Tokyo, Japan, the sport's top athletes flock to Lipik every year to show off their skills and fight for the coveted championship. 
The 3-on-3 Challenger street-ball tournament in Lipik is now firmly ensconced among the top sporting events in Croatia; along with the Snow Queen World Cup alpine ski event, the ATP tournament in Umag, and the Hanžeković Memorial athletics meet. 
In this week's magazine, we take a closer look at the sporting event that is putting a small Croatian town on the map; in a story originally put together by the Voice of Croatia's own Klara Špančić and Antonija Tomičić.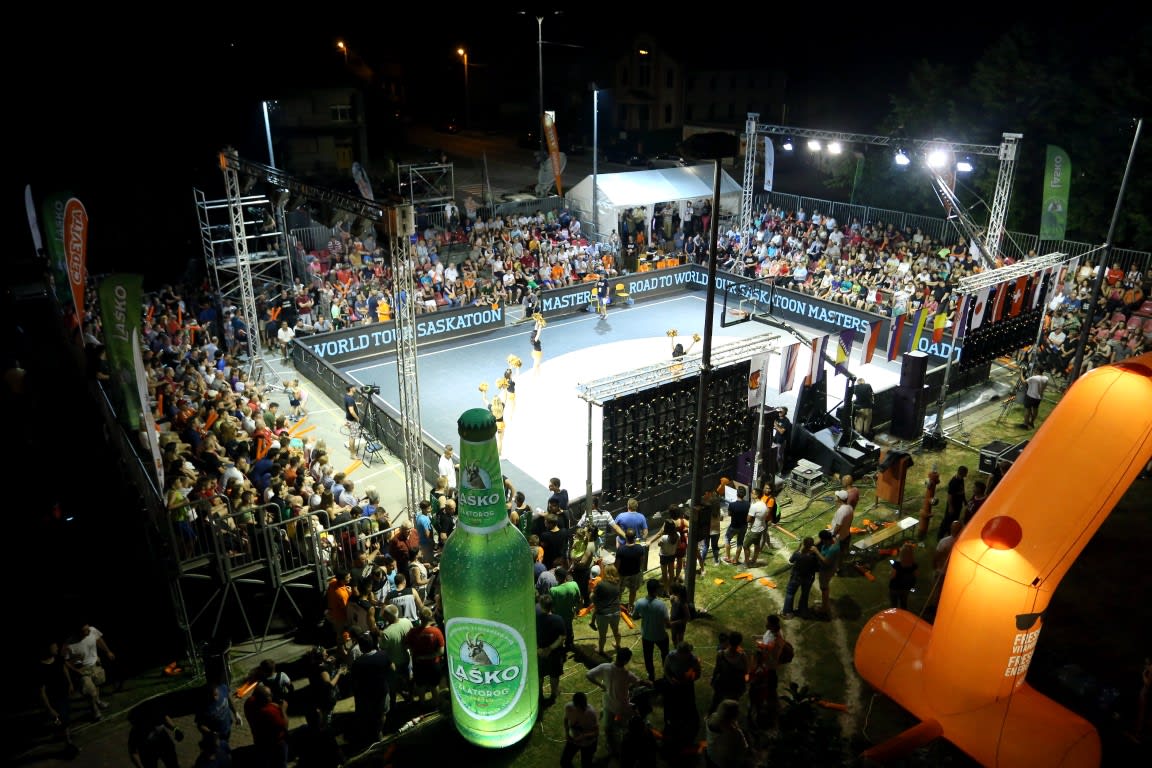 Lipik, located one-hundred kilometers southeast of Zagreb, is a big player in the world of 3-on-3 basketball and routinely attracts the sport's top players, explains the organizer of the Challenger tournament, Mario Barać.
"The whole story began back in 1999. This was only a short time following the war and the social scene in Lipik was, figuratively speaking, on life support," said Barać. 
Barać and his friends were avid street-ballers and their love for the game pushed them towards something bigger.
"At first it was only very local: just me and my friends and our neighborhood buddies. Then, after a few years, teams started showing up from other towns and cities. And as time went by, teams began coming in from Split, Zadar, and Rijeka; that was quite a major achievement for us." 
"And that's kind of how it worked until 2015 when we really hit it big and began communicating with FIBA 3-on-3, the world's governing body for street-ball," said Barać. "They showed confidence in us and gave our tournament the Challenger status in 2016, and we responded by organizing a great tournament; that's how it got started and that's how got the Challenger tournament."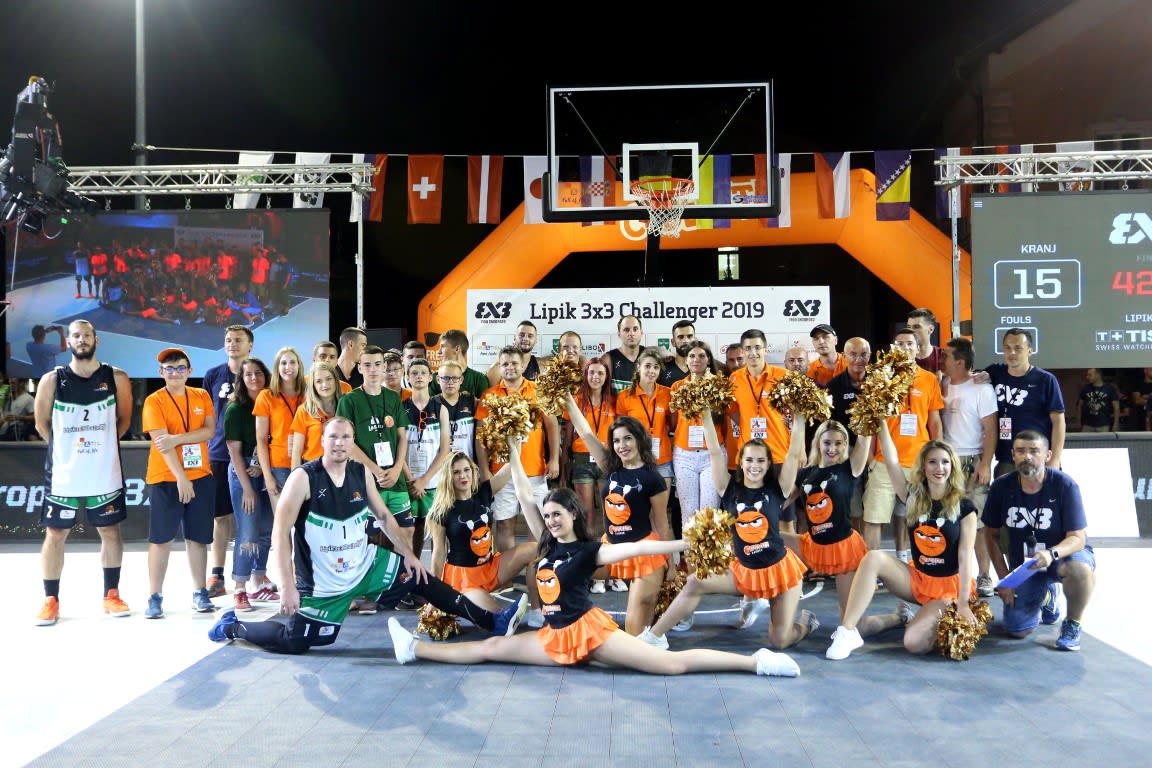 FIBA responded by making Barać a global FIBA supervisor. He now observes other 3-on-3 tournaments being held around Europe, Asia, and the whole world. 
When street basketball was played in Lipik for the first time, Darian Husko was only 14 years old. Today, he is one of the organizers who, together with a growing number of volunteers, is responsible for making sure that the tournament follows strict FIBA standards.
"I was 14 years old when the tournament in Lipik started in 1999. And ever since then, I've been involved in organizing the event," said Husko. 
"As a 14-year-old teenager, everything was new and exciting. But Year after year things became more serious and the demands, from the organization point, were more complicated; so I guess you can say that we've grown together with the Challenger tournament," he explained.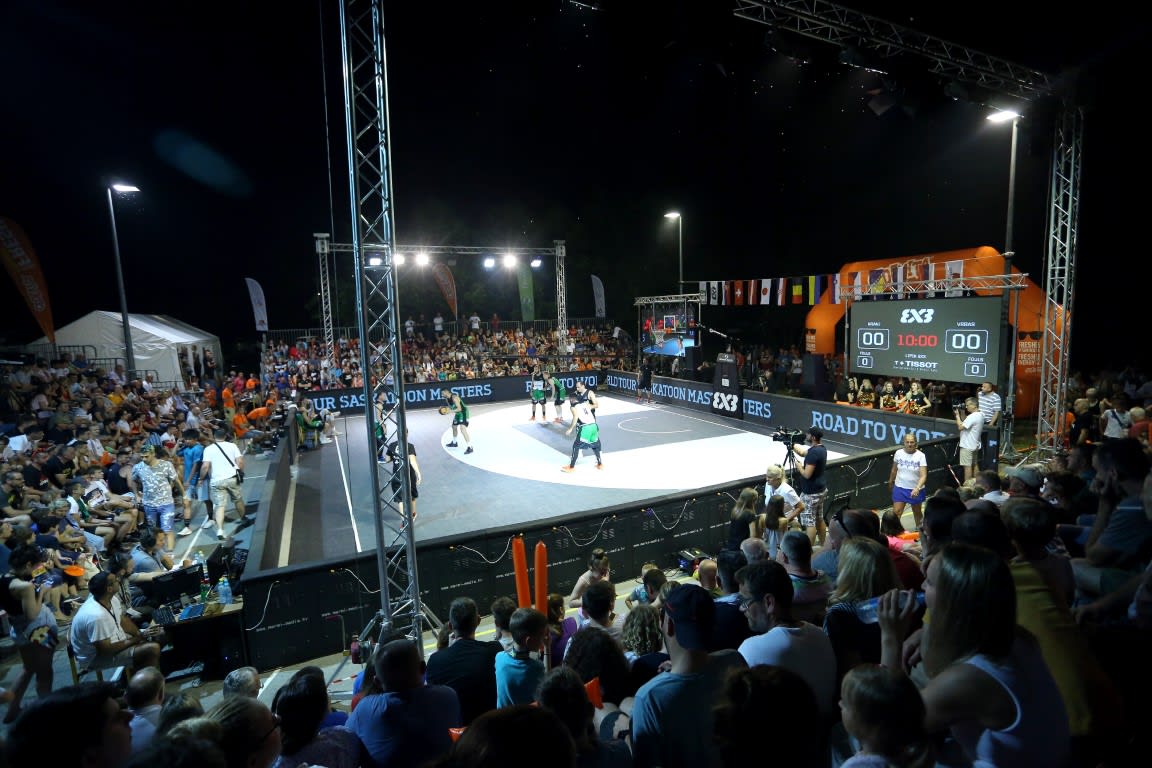 At this year's 3-on-3 Challenger tournament, 16 teams from 12 countries showed up to play and battle it out for the championship; including Croatia, Bosnia and Herzegovina, Serbia, Slovenia, Japan, Mongolia, Latvia, Belgium, the Czech Republic, Russia, Ukraine, and Switzerland. 
But it was little Lipik that conquered them all with old fashioned hospitality, explains Hrvoje Marin, one of Croatia's street-ball legends. 
"I came to Lipik as a player for the first time in 2011 and I really liked it. The hospitality was terrific, there's a homely atmosphere and everything is so close. I've traveled all over the world playing 3-on-3 basketball and I can tell you exactly what players like and dislike. Let's say when we go to Moscow or any other bigger city, we have to drive from the hotel to the playground to restaurants, and so on; we lose lots of time. In Lipik, everything is close. There's no stress. Time slows down and the days seem longer. This makes Lipik very attractive for players. I've been here since 2011, so I've seen how things have grown. I played in the Challenger tournament three times, it's simply a wonderful experience and it's fantastic for Lipik," said Marin.  
The top basketball players do indeed keep coming back to Lipik for the relaxing, down-to-earth atmosphere, confirmed Mario Barać. Furthermore, he added that this special sporting event has had a positive impact on Lipik and the surrounding area through increased investments and improved infrastructure over the past few years. 
"In a small town such as Lipik, yes, things can be somewhat demanding. It's hard to find accommodation and transportation for all these teams and try to host them as best we can. But Lipik has this warm, friendly atmosphere; it has a good soul and the hospitality is something that players are particularly impressed with," Barać said. 
"Players travel around the world and certain experiences can become cold and inhuman. But here Lipik, they get to enjoy this unique experience where everything is within 5 or 10 minutes by foot. Lipik is relaxed, there's no rush and no pressure," he added. 
"As for the Challenger tournament itself, in some ways, it's impacted the infrastructure of the city too. And not only Lipik, but I'm also talking about Pakrac, which is four kilometers away. We always fill the accommodation capacities of both towns. Seriously, the town of Lipik and the surrounding communities give us their full support, and in a way, we have grown and prospered together over the years," explained Barać. 
Lipik and the Challenger street-ball tournament are working together to help this small town and the surrounding area prosper, and I hope for many more years to come. Now that's what I call a slam dunk!