The Iserlohn - Essen - Orašje - Bjelovar - Zagreb International Arts and Literary Contest has been launched on the topic of "Language - Word, Mask, Love, Shield and Sword, Art" for children of Croats living abroad and children from Croatia from the 1st to the 8th elementary school grades (from Germany to 12th grade).
The exhibition of art and literary works by Croatian students from all over the world will be held in Germany, Croatia and Bosnia and Herzegovina under the auspices of the Central Office for Croats Outside the Republic of Croatia and the Croatian Heritage Foundation, in cooperation with the Croatian Voice Berlin web portal and the Croatian Centre for the Ruhr Area, the "Orašje" primary school and the Branch of the Croatian Pedagogical and Literary Association in Bjelovar.
The best artworks will be announced at the Iserlohn City Gallery by the end of March 2020 and the best literary works by the end of April 2020.
In the art part, three works of art will be awarded from the 1st to 4th grades and from the 5th to 8th grades. In the literary section, three literary works will be awarded for each grade from grade 1 to grade 8 (from Germany to grade 12).
Arts category:
Technique: combined technique, collage, ink and pen, felt pen…, in A4 format.
The deadline for applications is February 15, 2020
Each work should contain the following information on the back: student's first and last name, class, address and school name, e-mail, and mentor's name and surname (The information on the back should be written in capital letters.)
Send works to: Ankica and Ante Karacic, Stormstr. 3, 58640 Iserlohn, Germany
For more information, please contact the organizers: Ankica and Ante Karacic, Stormstr. 3, 58640, Iserlohn, Germany, a.karacic@gmx.de
Three art works will be awarded in grades 1 through 4 and 5 through 8.
Category of literary works - poem / composition:
Papers should be in Croatian, and if they are in another language (English, German, French, Spanish, Russian, Czech, Hungarian…) they must be translated into Croatian. This can be done by the mentor. In the latter case, both copies shall be sent in the original and Croatian languages. All forms and lengths of literary works are allowed.
All papers should be written in Word doc format, font size 11, in the Times New Roman font.
The deadline for applications is February 15, 2020
Each paper should include the following information: student's first and last name, class, country, school address and name, email address, mentor's name and surname.
Send works to the email address of Mrs. Jadranka Gradac uprava@matica-croatia-ruhrgebiet.de; loebbert-gradac@t-online.de.
Three literary works will be awarded for each grade from grades 1 to 8-12th grade. Poems and especially compositions will be especially evaluated. Literary works from Croatia, Bosnia and Herzegovina and Serbia are particularly appreciated, and especially from other countries.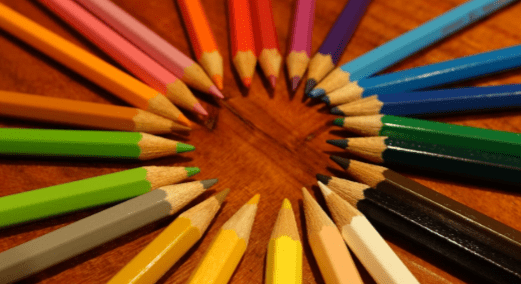 "With the competition we aim to discover with children what is hidden in the meaning of language for a person, which children are often not even aware of. We want to look at its 'magical' effect on others, its beauty, its strength and its color, which has followed us since childhood and marked us already at our place of birth. We are not aware of this for a long time until another language or a third language comes into our lives, either by relocation, the arrival of foreigners who speak other languages or by learning new languages," say the organizers.